Husker WBB Comes Up Short at Maryland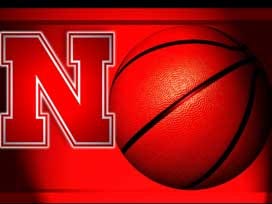 Posted By: Sports
Story Courtesy: Nebraska Athletics
College Park, Md. – No. 19 Nebraska hung tough with No. 5 Maryland, but an 11-0 Terrapin run in a 3:05 stretch late in the game gave the Terps a 59-47 women's basketball win over the Huskers on Sunday at the Xfinity Center.
With the loss, Nebraska slipped to 17-6 overall and 7-5 in the Big Ten, while Maryland improved to 21-2 and 12-0 in the conference with its 15th consecutive win despite being held to its lowest point total of the season. Tear'a Laudermill led Nebraska with 16 points, while becoming the 31st Husker in history to reach 1,000 career points. Laudermill scored 14 of her game-high 16 points in the first half.
Natalie Romeo added eight points while making her third career start in place of All-American point guard Rachel Theriot, who missed her second straight game with an ankle injury.
Chandler Smith added career highs with seven points and seven rebounds, while Hailie Sample added seven points and five rebounds. Brandi Jeffery pitched in five points and four rebounds.
The Huskers trailed just 43-37 after scoring four straight points before the crucial run, and had the ball in transition at halfcourt, before a foul call behind the play stopped the fastbreak and changed momentum with under 7:30 left.
Maryland's Lexie Brown, who scored seven of Maryland's 11 points during the stretch, hit a three-pointer out of the timeout before adding another jumper to push the Terp lead back to double-digits. Nebraska was unable to recover. Brown led the Terps with 14 points and four assists.
Brionna Jones added 12 points and nine rebounds, while Malina Howard contributed 12 points and seven boards to give the Terrapins a dominant inside presence.
The Huskers held the Big Ten's best top scoring and best shooting team to 40.4 percent (23-57) from the floor, including just 29.4 percent (10-34) in the second half. The Terps managed 4-of-13 three-point shooting and hit 9-of-10 free throws, outscoring the Huskers 9-1 at the line. Maryland, who entered the game with a plus-13 rebound margin in Big Ten play, outrebounded the Huskers, 41-36, but Nebraska grabbed 15 offensive boards compared to 14 for the Terps.
Nebraska hit just 32.3 percent of its shots, including 6-of-28 (.214) from three-point range. NU also lost the turnover battle 17-16.
Laudermill and the Husker guards kept Nebraska close in the first half, combining for all 24 of NU's points. Laudermill led the Big Red with 14 points on 6-of-10 shooting, including 2-of-5 threes, despite being whistled for her second foul with 6:45 left in the half.
Jeffery added five points, including a three, while Romeo also hit a three and Smith added a floater that put the Huskers up 22-21 with 2:55 left in the half.
Nebraska hit just 32.3 percent (10-31) of its shots, including 4-of-14 threes (.286). The Huskers also won the first-half turnover battle, 13-9.
Howard led a balanced Maryland first half with six points, as the Terps hit 56.5 percent (13-23) shots, including 3-of-8 threes. The Terps also outrebounded NU, 17-14 in the first half, but the Huskers had six offensive rebounds compared to just two for Maryland. Neither team attempted a first-half free throw, as both teams combined for just nine fouls.
The Huskers return home for their third straight game against a top-25 foe when they take on No. 16 Iowa on Thursday at Pinnacle Bank Arena. Tip-off with the Hawkeyes is set for 8 p.m., and tickets are available now at Huskers.com.