Husker Women shine at Iowa State Classic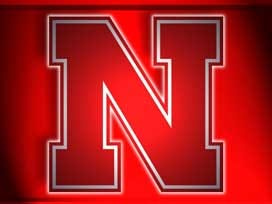 Posted By: Sports
Sports@klkntv.com
Courtesy: NU Media Relations
The Nebraska track and field team wrapped up two days of competition at the Iowa State Classic and the Tyson Invitational in Arkansas on Saturday.
Jasmine Barge and Angela Mercurio had bright performances for the Huskers at Iowa State's Lied Recreation Center. Barge won the 60-meter hurdles with a personal-best time of 8.33, which ranks fourth in school history and is the fifth-fastest time in the Big Ten this season. Mercurio set an indoor personal best in the triple jump with the winning mark of 40-11 1/2 (12.48m). The women's 4×400-meter relay (Kierra Griggs, Chelsey Jones, Barge, Lakayla Harris) also won their event with a time of 3:41.04.
At the Tyson Invitational, all three Huskers competing on Saturday had solid performances. Andy Jacobs finished second in her pole vault section with a personal-best clearance of 13-7 1/4 (4.15m), which moved her to No. 8 in NU history and No. 1 in the Big Ten. Kaiwan Culmer posted the second-best triple jump mark of his career, 52-8 1/4 (16.06m), and finished fifth. Tierra Williams set a season best of 42-2 3/4 (12.87m) and finished eighth in the women's triple jump.
In other events at the Iowa State Classic, Jace Anderson was second in the triple jump with a personal-best 49-0 3/4 (14.95m), while Reilly Lambrecht was fourth at 47-5 1/4 (14.46m). Kristen Dowell placed seventh in the 60-meter hurdles after matching her PR of 8.61. Grant Anderson was fifth in the high jump with his best bar of the season, 6-10 3/4 (2.10m). Griggs set a personal best in the 400 meters of 55.00 and finished sixth.
The Huskers are back at home this Friday to host the Nebraska Tune-Up, which begins at Noon and is free admission. The Nebraska Tune-Up marks the final indoor home meet of the season before the Huskers travel to the Big Ten Indoor Championships in Ohio the following week.