Husker Women Take Home Seventh Consecutive Title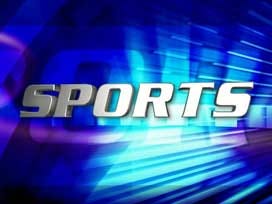 Over 60 cross country teams put on an impressive show for the home crowd at Pioneers Park on Saturday morning for the 22nd Annual Woody Greeno/Nebraska Invitational. The Husker women won the university division team crown, while the men finished third overall.
The women's team win marked the seventh straight year that the Huskers have taken the team title and the 17th time overall in the meet's 22-year history.
Trevor Vidlak was the men's top finisher with a time of 24:46.22 finishing fourth behindJeremy Drenckhahn of Air Force (third), Greg Miller of Wyoming (second) and Jim Walmsley of U.S. Air Force Academy (first). The two-time defending champion from the U.S. Air Force Academy, Jim Walmsley's time of 24:15.3 is the sixth-best time ever run on the 8K course.
Overall for the women, Furlan led the pack with her third place finish and a time of 21:32.08, placing her 11th on the all-time Pioneers Park Top-10 Performance list. The Huskers placed three more in the top 15, with senior Erica Hamik finishing fifth, Katie White following her sixth and Ashley Miller finished 12th. Sophomore Sarah Plambeck just missed the top 15 placing 16th and running a time of 22:25.08. The team win was the Huskers seventh straight, their second longest streak at the meet, as they won nine straight from 1990-98.
After a heartbreaking second place finish last year to Wyoming, the men's team slip to a third place finish overall. Vidlak paced the Huskers placing fourth with a personal best on the course with a time of 24:46.22, which was over a two and a half minute improvement from his 2010 performance. Vidlak was followed by Brad Doering placing ninth, Jesse Adams finished 19th, Jarren Heng finished 22nd and Connor Gibson placed 33rd.
The Huskers ended the 22nd annual Woody Greeno/Nebraska Invitational on a bittersweet note, by paying tribute to Head Coach Jay Dirksen. Dirksen has been a major contributor in making this meet the special event it is, hosting nearly 60 teams and over 700 athletes every year. Dirksen was also honored by Nebraska Wesleyan's Head Coach Ted Bulling, with a plaque commemorating all the hard work Dirksen has done for Nebraska's cross country program and for the Woody Greeno/Nebraska Invitational.
The Huskers will now be off for two weeks before they travel to Brookings, S.D., for the South Dakota State University Classic on Saturday, Oct. 1. The men's 8K race will kick off the meet at 9:25 a.m., and will be followed by the women's 5K race at roughly 10:00 a.m.