Husker Women's Gymnastics Finishes Second in Big Ten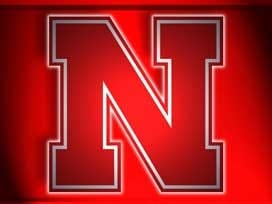 Courtesy: Nebraska Athletics
The No. 9 Nebraska women's gymnastics team took home second-place at the 2014 Big Ten Women's Gymnastics Championship on Saturday evening in University Park, Pa. The Huskers posted a team score of 196.950 in the evening session but could not overcome Michigan's 197.550 mark from the first session earlier in the day.
The Huskers finished second ahead of third-place Minnesota (196.675), Illinois (196.625) and Penn State (196.475) rounded out the top five. Nebraska improves to 20-3 overall and 13-2 in the conference.
Three Huskers were named to the Big Ten All-Championship team for finishing in the top three of an individual event or in the all-around. Jessie DeZiel (V, UB), Hollie Blanske (AA, BB, FX) and Emily Wong (BB, FX) were all recognized on the team. Also after the meet, Wong was recognized as the Big Ten Gymnast of the Year for her success this season.
Wong took home two Big Ten event titles on floor and beam Saturday evening. On floor, she tied with Michigan's Joanna Sampson for top honors both posting a perfect 10.00 on the event. Wong now ties for the top floor score in school history with Richelle Simpson who earned a perfect 10.0 back in 2003. On beam, Wong recorded her new career-high score of 9.95 to claim top honors on the event.
Sophomore Hollie Blanske stepped-up for the Huskers Saturday afternoon, as she delivered the best all-around performance soaring to a 39.600. Blanske took second-place in the all-around behind Minnesota's Lindsay Mable (39.650). Blanske's performance included two career-high scores on floor (9.95) and beam (9.90).
The Huskers started the evening on bars posting a 49.200 led by DeZiel. The junior produced a 9.90 with her strong routine, while Blanske and A. Lauer tabbed identical marks of 9.85. Lauer's score of 9.85 marks her new career-high on the event. Laeng and Stephens both rounded out the bar lineup claiming identical 9.80 scores.
After the first rotation Penn State took an early lead notching a 49.325 on floor. Illinois earned a 49.100 on vault and Minnesota a 48.975 on beam.
Nebraska took to beam for the second rotation experiencing some uncharacteristic struggles managing to tally a 48.925. Wong anchored the Big Red sticking a new career-high 9.95 score to take top honors, while Blanske added on a 9.90. A. Lauer picked up her second career-high of the evening on beam notching a 9.80 score.
Penn State held onto their lead after the second rotation posting a 49.250 on vault to improve its team score to 98.675. Minnesota and Illinois both recorded a 98.325 score, while Nebraska nearly trailed at 98.125.
The Big Red catapulted to an incredible 49.500 on floor led by Wong's perfect 10.0. Blanske produced a powerful performance of 9.95 to earn a new career-high event on the event, while DeZiel tabbed a 9.925 to match her best score. Stephens (9.825), Laeng (9.80), and Schleppenbach (9.80) all rounded out the floor lineup.
Heading into the final event Penn State continued their lead with a score of 147.975. Minnesota narrowly led the Huskers 147.700-147.625, while Illinois comes in fourth at 147.300.
The Huskers finished their evening on vault where the team posted 49.325. All-American DeZiel paced NU with a strong 9.925, while Blanske tacked on a 9.90 score. The duo of Laeng and Martin both produced 9.85 marks while Wong (9.80) and Stephens (9.80) rounded out the lineup.
After the final rotation NU's vault score boosted its efforts to a final score of 196.950 to topple Minnesota (196.675), Illinois (196.625) and Penn State (196.475).
Already ranked ninth heading into this weekend's championship meet, Nebraska has secured its 31st consecutive NCAA appearance this season. The NCAA will announce postseason seedings and regional placement in a selection show to be held Monday, March 24 at 2 p.m. CT.
NCAA regional competition will be held at six sites: Fayetteville, Ark., Athens, Ga., Baton Rouge, La., Minneapolis, Minn., State Collage, Pa. and Seattle, Wash. A total of 36 teams will compete at regionals with the top two teams from each site advancing to the NCAA Championships in Birmingham, Ala. on April 18-19.