Husker wrestling announces loaded home schedule in 2019-20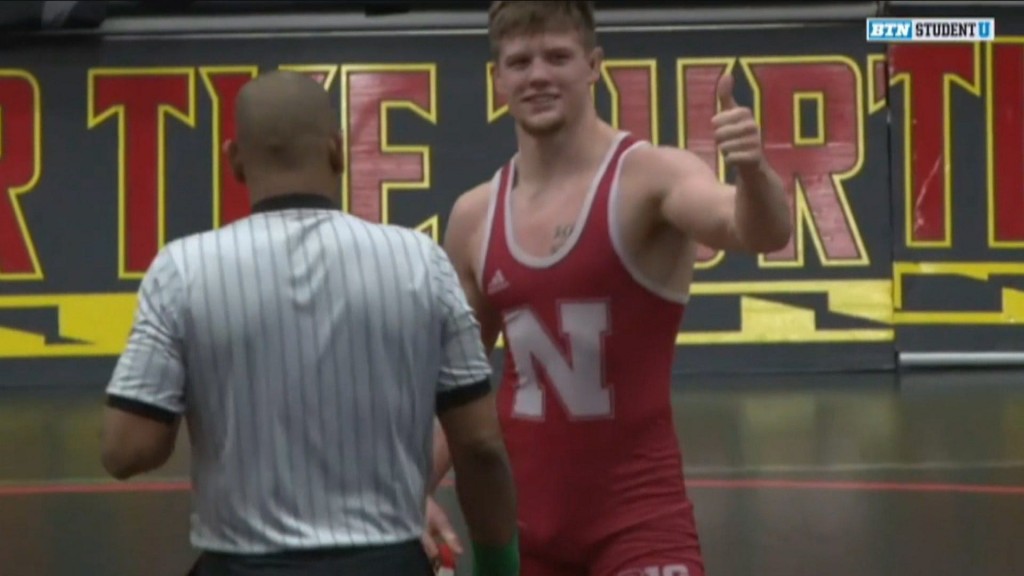 Story Courtesy: Nebraska Athletic Communications
The Nebraska wrestling team will face a challenging schedule which features duals against four of the top-five team finishers from last year's NCAA Championships, and eight of the top-25 finishers overall, Head Coach Mark Manning announced on Thursday.
The Huskers kick off the season with their annual Coaches Clinic followed by the Nebraska Duals on Nov. 7 before heading to the Northeast Duals in Troy, N.Y. on Nov. 10 to compete in a round-robin format with different teams. The Huskers then participate in the Daktronics Open in Brookings, S.D. on Nov. 17.
Wyoming comes to Lincoln on Nov. 22 looking to avenge a 22-12 loss to the Huskers last season. The Big Red then hit the road to take on Northern Iowa in Cedar Falls, Iowa, on Nov. 24. The Panthers are coming off a 13th-place finish at the 2019 NCAA Championships.

After NU competes in the Cliff Keen Las Vegas Collegiate Wrestling Invitational in Las Vegas, Nev., Dec. 6-7, the Huskers return to Lincoln on Dec. 20 to face Oregon State, who finished in the top 20 at the 2019 NCAA Championships.
Big Ten dual action kicks off after the holiday break on Jan. 12 when Nebraska travels to Madison, Wisc., to take on the Wisconsin Badgers. The Huskers will be back on the road less than a week later to face the Iowa Hawkeyes in Iowa City, Iowa, on Jan. 18. Iowa took fourth at the 2019 NCAA Championships.
NU then has three consecutive home matches against Big Ten competition. The Huskers first play host to Penn State on Friday, Jan. 24. The Nittany Lions are coming off their eighth national championship in the past nine seasons. After facing Michigan State on Jan. 26, Nebraska welcomes NCAA runner-up Ohio State to Lincoln on Feb. 2. In addition to placing second at the 2019 NCAA Championships, the Buckeyes have finished runner-up in 2016 and 2017 after winning the national title in 2015.
The Big Red will travel to Purdue (Feb. 7) and Indiana (Feb. 9) before celebrating Senior Day at the Devaney Center on Friday, Feb. 14, against Michigan. The Wolverines finished fifth at the 2018 NCAA Championships. The regular season wraps up with a dual at Minnesota on Feb. 21.
The Big Ten Championships are scheduled for March 7-8 in Piscataway, N.J., and the NCAA Championships are set for March 19-21 in Minneapolis, Minn.
Season and single-match tickets for the 2018-19 season will go on sale in October.
Thursday, Nov. 7: Coaches Clinic/Nebraska Duals – 6 p.m.
Sunday, Nov. 10: at Northeast Duals (Round-Robin format) – TBA
Sunday, Nov. 17: at Daktronics Open — 9 a.m.
Friday, Nov. 22: Wyoming – 7 p.m.
Sunday, Nov. 24: at Northern Iowa – TBA
Friday, Dec. 6-Saturday, Dec. 7: Cliff Keen Las Vegas Collegiate Wrestling Invitational – TBA
Friday, Dec. 20: Oregon State – 7 p.m.
Sunday, Jan. 12: at Wisconsin – TBA
Saturday, Jan. 18: at Iowa – TBA
Friday, Jan. 24: Penn State – TBA
Sunday, Jan. 26: Michigan State – TBA
Sunday, Feb. 2: Ohio State — TBA
Friday, Feb. 7: at Purdue – TBA
Sunday, Feb. 9: at Indiana – TBA
Friday, Feb. 14: Michigan – TBA
Friday, Feb. 21: at Minnesota — TBA
Saturday, March 7 – Sunday, March 8: Big Ten Championships – TBA