Husker Wrestling Dominates Indiana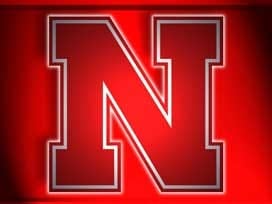 Posted By: Sports
Story Courtesy: Nebraska Athletics
Lincoln, Neb. – No. 10 Nebraska (9-1, 6-1 Big Ten) finished a weekend sweep and picked up its fifth consecutive dual win in a 33-6 rout of Indiana at the Devaney Center on Sunday afternoon.
After the Hoosiers forfeited the opening match at 125 pounds, the Huskers won each of the next four to build a 21-0 advantage at the halfway point. Eric Montoya (133) earned a 12-4 major decision over Alonzo Shepherd in the second bout before eighth-ranked Anthony Abidin (141) added bonus points with his dominating 18-1 technical fall over Sean Brown.
At 149 pounds, Justin Arthur and Trevor Moody entered the third period deadlocked at zero before the Husker sophomore earned a reversal from the down position and tacked on a point for riding time in a 3-0 triumph.
Three-time All-American James Green (157) earned three takedowns as he cruised to an 11-4 decision over Luke Blanton. Austin Wilson (165) and Brandon Wilbourn (174) each dropped decisions to ranked Hoosiers, but NU swept the final three bouts, which included No. 20 Aaron Studebaker's first-period pin of Jake Masengale at 197 pounds.
Sophomores TJ Dudley (184) and Collin Jensen (HWT) each picked up decisions. Dudley used an early takedown and near fall points to build a lead and never looked back in a 6-0 win over Matt Irick. Jensen also dominated from start to finish in his 7-2 triumph over Garret Goldman.
The Huskers hit the road next weekend for two duals in the Great Lakes State. NU battles Michigan on Friday at 7 p.m. (CT) in Ann Arbor, Mich., before facing Michigan State on Sunday at 11 a.m. in East Lansing. Both duals will be streamed on BTN Plus, with a subscription required to watch the matches.
No. 10 Nebraska 33, Indiana 6
Sunday, Feb. 1, 2015
Devaney Center, Lincoln, Neb.
Attendance: 239
Results
125: #11 Tim Lambert (NEB) by forfeit (NEB 6, IND 0)
133: Eric Montoya (NEB) by major dec. over Alonzo Shepherd (IND), 12-4 (NEB 10, IND 0)
141: #8 Anthony Abidin (NEB) by tech. fall over Sean Brown (IND), 18-1 (NEB 15, IND 0)
149: Justin Arthur (NEB) by dec. over Trevor Moody (IND), 3-0 (NEB 18, IND 0)
157: #4 James Green (NEB) by dec. over Luke Blanton (IND), 11-4 (NEB 21, IND 0)
165: #6 Taylor Walsh (IND) by dec. over Austin Wilson (NEB), 4-2 (NEB 21, IND 3)
174: #16 Nate Jackson (IND) by dec. over Brandon Wilbourn (NEB), 6-1 (NEB 21, IND 6)
184: #18 TJ Dudley (NEB) by dec. over Matt Irick (IND), 6-0 (NEB 24, IND 6)
197: #20 Aaron Studebaker (NEB) by pin over Jake Masengale (IND), 2:47 (NEB 30, IND 6)
HWT: #17 Collin Jensen (NEB) by dec. over Garret Goldman (IND), 7-2 (NEB 33, IND 6)