Husker/Huskies Holiday Bowl News Conference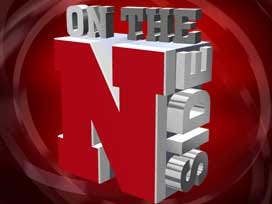 A little over three months after the Nebraska Cornhuskers marched up and down the field against the Washington Huskies, the teams will meet again in the Holiday Bowl on Thursday night.
Nebraska coach Bo Pelini plays down the rematch angle, saying both teams are different all these weeks after a 56-21 win in which the Huskers piled up 533 yards of total offense, including 383 rushing.
Washington coach Steve Sarkisian takes the same approach, saying it won't matter if the Huskies (6-6) can't stop the No. 17 Huskers (10-3). Nebraska is coming off a loss to Oklahoma in the Big 12 title game while Washington needed a win over lowly Washington State to become bowl eligible.