Huskers Add Three For 2013-14 Season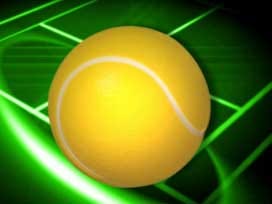 Posted by: Sports
The Nebraska mens tennis team signed three recruits for the upcoming season.
Beau Treyz comes to Nebraska as a transfer from North Florida University. There he played as high as No. 1 Doubles and No. 4 and 5 Singles. He is originally from Jacksonville, Florida. Beau will have 2 years of eligibility for the Huskers. "What I like the most about Beau is the fact that he already has valuable experience playing Division 1 tennis and is excited to play in the Big 10 conference", said Coach Kerry McDermott. "He is a fierce competitor and as a past team captain his experience and work ethic will be an asset to our program."
Charlie Shin joins the Huskers as a Freshman. He comes from the Austin Tennis Academy where he was coached by Estevam Strecker. Charlie is originally from South Korea, but has been playing and studying in Austin, Texas for the past few years. He has managed a National Ranking in ever age group ranging from No. 23 in 2009 to No. 78 in 2012. He finished his Junior career ranked at No. 5 in Texas. "We are looking forward to working with Charlie, and we feel that he will fit nicely with our team and the goals we have here at Nebraska", said Coach Kerry McDermott.
Vasileios Stavropoulos is a Freshman coming into the program from Athens, Greece, where he was ranked #1 in Boys 14 and Boys 16 Singles and Doubles in Greece and didn't participate in any Greek Championships after the age of 16. In 2011 he finished ranked #4 in all of Europe for Boys 16 and Under Singles and he brings a wealth of experience to our program at such a young age! He has played many tournaments around the world and will only improve in our program. He is a very athletic and could easily be a swimmer or skier but has chosen tennis to be his primary sport in college and we are excited as coaches to bring him to a higher level with his tennis! "I love his attitude towards hard work and wanting to improve", Said Coach Kerry McDermott. "We have no doubt his attitude can only rub off onto his teammates, and continue to move our program forward in the Big 10 and Nationally."
Source: UNL Sports Information Department