Huskers basketball season tickets sold out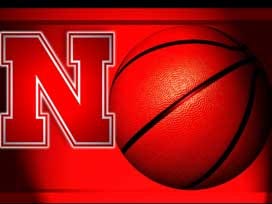 award@klkntv.com
Courtesy: UNL Media Relations
Pinnacle Bank Arena will be full once again in 2018-19, as the NU Athletic Ticket Office announced that general public season tickets are sold out for the upcoming season.
The final season tickets for the public were purchased on Tuesday, making the fourth time in the past six seasons that the Huskers have sold out their entire season allotment of tickets at Pinnacle Bank Arena. In all, nearly 15,000 season tickets have been sold, including the Red Zone student section, for the 2018-19 season.
Since moving into PBA in 2013-14, the Huskers have ranked in the top-15 in attendance nationally all five years, and are one of only nine schools in the country to average 15,000+ fans per contest in that span.
"Thank you to our fans for selling out Pinnacle Bank Arena again," Nebraska Coach Tim Miles said. "There is a lot of excitement about the upcoming season, and we saw last season how much of a positive impact our fans can make on making Pinnacle Bank Arena such a great environment. In running into fans across the state over the summer and in recruiting, I know they are just as excited about the upcoming season as we are."
Despite season tickets being sold out, fans will have a couple of additional opportunities to purchase tickets at Pinnacle Bank Arena for games during the 2018-19 season. First, a very limited number of single-game tickets will go on sale on Thursday, Oct. 25, at 10 a.m. by visiting Huskers.com/Tickets or calling 800-8-BIGRED. These tickets include opponent returns and not every game will have tickets available to the general public.
In addition, tickets for the two student holiday break games (Dec. 22 vs. Cal State Fullerton and Dec. 29 against Southwest Minnesota State) will go on sale on Tuesday, Dec. 4, at 10 a.m. These tickets will be lower bowl seats, as UNL students are off campus for the holidays.
The Huskers return three starters, including returning All-Big Ten picks James Palmer Jr. and Isaac Copeland Jr., and nine letterwinners from a team that went 22-11 and placed fourth in the Big Ten in 2017-18. The Huskers' lone exhibition game is against Wayne State on Nov. 1 with the season opener against Mississippi Valley State set for Nov. 6.