Huskers Blast Bobcats to Open Ameritas Challenge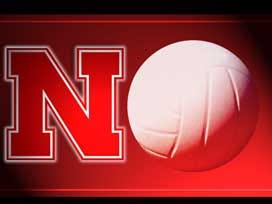 Posted By: Sports
sports@klkntv.com
Courtesy: UNL Media Relations
LINCOLN, Neb. – The No. 1 Nebraska volleyball team made quick work of Montana State in a 25-15, 25-5, 25-16 sweep on Friday in NU's first match of the Ameritas Players Challenge. The morning session attendance was 7,922. Creighton defeated Gonzaga, 3-0, in the first match of the tournament.
Olivia Boender fired home a career-high 16 kills on a career-best .727 hitting to lead the Huskers (7-0) to their sixth straight sweep and 23rd straight win. The Huskers hit .544, the third-best hitting percentage in school history, and held the Bobcats (2-5) to .099. Boender's 16 kills on 22 error-free swings were the second-most kills without an error by a Husker in the John Cook era. Christina Houghtelling (2004) and Melissa Elmer (2005) each posted 17 kills without an error.
Nebraska also got eight kills and three blocks from Briana Holman and seven kills from Kadie Rolfzen. Kelly Hunter had 31 assists and two aces, and Justine Wong-Orantes had 10 digs.
Set 1: Boender had eight kills on 10 attacks in the set to spark the Huskers to a 25-15 win. The Waverly, Neb., native led NU to a .536 hitting percentage in the first frame. Holman chipped in four kills on .500 hitting. Nebraska held a 7-6 lead before taking control with kills by Hunter, Annika Albrecht and Holman to go up 11-6. Boender had three straight kills to boost NU to a 23-13 lead.
Set 2: Nebraska found its rhythm as it built an 11-1 lead. Holman and Kadie Rolfzen each had a pair of kills early on. The Huskers continued to blast away and went up 15-2 on a kill from Amber Rolfzen. Nebraska hit .688 for the 25-5 win, with Boender adding four more kills on five swings to bring her two-set total to 12 kills on .800 hitting. Nebraska held Montana State to -.250 in set two and sided out at a 100-percent clip.
Set 3: The Huskers finished off the sweep leading from start to finish. NU hit .458 in the final frame and posted three blocks, including three by Holman. Boender finished with four more kills on seven swings, while Mikaela Foecke tallied three of her four kills in the last set.
Up Next: The Huskers continue the tournament against Gonzaga at 7:30 p.m. Friday on NET.