Huskers Blast Buckeyes 11-2 in Series Opener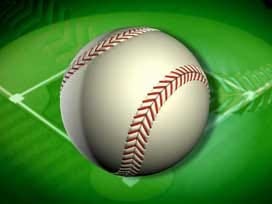 Posted By: Sports
The Nebraska baseball team (14-17, 8-2 Big Ten) improved to 4-0 in Big Ten series openers on Friday afternoon with a 11-2 win over the Ohio State Buckeyes (21-11, 5-5) at Hawks Field.
Junior Christian DeLeon delivered 8.0 innings on the mound, while the Husker bats pounded out 15 hits to bring Nebraska into a tie with Indiana for first place in the Big Ten standings after the Hoosiers fell in 11 innings, 2-1, at Michigan State.
DeLeon improved to 4-2 on the year with his third 8.0-inning performance of the season. Aside from a pair of solo home runs, DeLeon gave up six hits and no walks, while notching five strikeouts. The righty faced just three Buckeyes in an inning three times on the afternoon, and more than four Buckeyes just once.
After Buckeye starter Jaron Long threw a complete game win against the Huskers last season in Columbus, Nebraska responded by knocking the junior out of the game after 4.1 innings. Nebraska's bats tagged the right hander for nine runs (seven earned) on 13 hits, including six runs in the fifth inning on five hits.
Last season, Long carried OSU to a 10-2 series-opening win. He gave up just two runs on eight hits and no walks, while striking out five Huskers.
Six Huskers posted a multi-hit game, including three-hit performances from both Rich Sanguinetti and Blake Headley.
Sanguinetti started the bottom of the first for the Huskers with a double, the fourth time during conference play that the senior center fielder has led off with a double in Nebraska's first at-bat of the game.
Kash Kalkowski was 2-for-4 with a pair of doubles and tied a career high with four RBIs. Kalkowski's doubles came in back-to-back at-bats in the fifth and sixth innings, marking the first two-double game of his career.
After the Buckeyes got out of jams early with double-play balls that ended three of NU's first four innings, including two bases-loaded opportunities, Nebraska broke the game open with a six-run fifth inning.
Holding a 3-2 lead, the Huskers sent 11 batters to plate in the fifth, batting around for the third time this season.
Michael Pritchard led off with a single and then Long hit Chad Christensen. After Austin Darby advanced both runners with a sacrifice bunt, Kalkowski belted a double into the right-field gap to score two runs. Nebraska's 7-8-9 hitters followed with three-straight singles and Sanguinetti reached on a fielder's choice when the Buckeyes tried to tag out Tanner Lubach between third and home, but OSU catcher Aaron Gretz lost the ball on the tag, Ohio State's third error of the game. Pat Kelly followed with a sacrifice fly to score Nebraska's sixth run of the inning, before Pritchard was retired by reliever Brett McKinney to stop the bleeding.
Kalkowski plated two more runs in the seventh with a double, with Darby scoring all the way from first base after getting HBP.
The Huskers and Buckeyes return to Hawks Field tomorrow for the second game of their three game series, with first pitch scheduled for 2:05 p.m. Greg Sharpe and Lane Grindle will have the call on the Husker Sports Network and the game will be streamed live on HuskersNSide (subscription required).
Source: UNL Media Relations