Huskers Bounce Back With Win Over Idaho, 6-1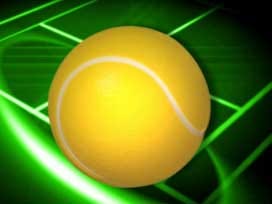 After a disappointing loss on Friday night, the No. 38 Nebraska Cornhuskers bounced back on Sunday afternoon with a big win over the No. 66 Idaho Vandals, 6-1. The win improves the Huskers record to 5-3 on the year.
Nebraska started off the match by winning the doubles point and never looking back.
The Huskers' No. 5 ranked doubles team of Christopher Aumueller and Benedikt Lindheim were victorious, 8-4, when they defeated Idaho's duo of Abid Akbar and Marius Cirstea on court No. 1. The second Nebraska doubles team to win their match was the squad of Stefan Gollner and Eric Sock, who defeated the Vandals' squad of Andrew Dobbs and Alan Shin, 8-5.
In singles play, the Huskers won five of the six matches.
On court No. 1, NU's Christopher Aumueller downed Idaho's Cirstea, 6-4, 5-7, 10-6. Benedikt Lindheim was playing on court No. 2. He defeated the Vandals Akbar in straight sets, 6-1, 6-1. The Huskers were victorious on court No. 3 when Stefan Gollner downed Idaho's Cristobal Ramos Salazar, 6-3, 6-1.
Nebraska's Robert Schulze was victorious on court No. 4 when he downed Idaho's Jose Bendeck in straight sets, 7-5, 6-3. Winning the final singles match for theHuskers was Tom Blackwell on court No. 6. Blackwell downed Idaho's Dobbs, 6-2, 2-6, 7-5.
Idaho's lone point came on court No. 5 when Alan Shin defeated NU's Eric Sock, 6-3, 6-4.
After the match, Nebraska head coach Kerry McDermott was glad to see his team come back and get the win.
"It's always nice to get the win coming off of a loss," McDermott said. "I thought we played good today; well enough to win. Now we just have to look forward to next weekend."
The Huskers will be back in action on Saturday, Feb. 25 when they travel to Richmond, Va., to take on the VCU Rams. First serve is set for 10 a.m. Continue to check back to Huskers.com for all your latest men's tennis results.