Huskers bowling seeded 2nd after qualifying round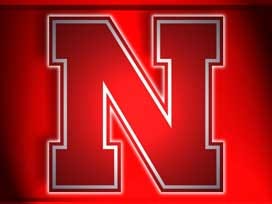 Posted by: Sports
Courtesy: NU Media Relations
The NTCA top-ranked Nebraska women's bowling team completed the qualifying round of the 2015 National Collegiate Women's Bowling Championship Friday afternoon at Tropicana Lanes in St. Louis. The Huskers compiled a 5-2 record over the two-day qualifying round, giving them the second overall seed heading into Friday evening's double-elimination match play.
The Huskers will start the bracket match play round against Sam Houston State, a rematch of the 2014 NCAA National Championship match, where the Huskers fell 4.5-2.5.
NU completed the first part of the qualifying rounds Thursday night with a 4-1 record, placing them in second place behind leader Stephen F. Austin. The Huskers were able to fend off Fairleigh Dickinson, Arkansas State, Sam Houston State and Wisconsin-Whitewater, before dropping their lone game against SFA.
In Friday's two-match conclusion to the qualifying round, the Huskers opened up against Vanderbilt. The Commodores narrowly edged out NU, defeating the Huskers 1092-1052 despite a tremendous effort by freshman Julia Bond. Bond shot a staggering 289 in her first action of the day.
NU would get back to its winning ways in the next match though, as the Huskers defeated Central Missouri 1052-1001 to give them the No. 2 overall seed entering into Friday evenings bracket play.
The Nebraska bowling team will be back in action at 3:30 pm (central) for the first round of bracket play. The Huskers will face off with Sam Houston State in their first match of double-elimination play.
Check back at Huskers.com later Friday evening for updates.