Huskers Brace for Unknown vs Southern Miss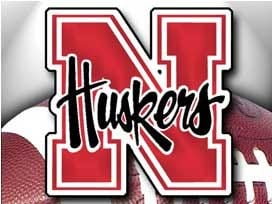 Posted By: Sports
The Nebraska football team continued their preparations for its season opener against Southern Miss with a practice that lasted just over two hours at the Ed and Joyanne Gass Practice Fields in full pads Tuesday afternoon.
Defensive Coordinator John Papuchis met with media after practice to discuss his biggest concerns with this Saturday's game.
"One is the unknown," Papuchis said." Obviously, they've prepared during this offseason and throughout fall camp on an offense, and we don't know a hundred percent what they are going to do. Besides that, they're a good football team. They're really athletic and their skill guys are really talented. I think across the board they're pretty good on offense, and we expect a good football team to come in here."
However talented the opponent may be, Coach Papuchis stressed that the focus of this year's Nebraska defense will be to attack.
"We want to get out of the mindset that offenses dictate us, either by tempo, by personnel, or by what they're doing schematically," Papuchis said. "We want to get back to dictating them. Sometimes that's easier said than done, but that's been the emphasis this offseason."
A large part of the attacking mentality is finishing, an area that could use improvement this year. Coach Papuchis addressed the importance of stopping opposing offenses on third down situations this season, as Husker opponents were successful on 40 percent of third-down situations in 2010 after converting only 32 percent of those situations in 2010.
"As coaches, we reiterate what the situation is and players echo, 'Hey, it's third down, let's get off the field.' We evaluate and scrutinize that aspect of practice as a group a lot," Papuchis said. When asked about last year's performance in that area, he simply replied, "Obviously we have to get better at third downs if we want to be the football team we want to be."
Nebraska will continue preparations tomorrow as the team draws nearer to its season opener on Saturday, September 1. NU will face Southern Miss at 2:30 p.m. CST. The game will be broadcast regionally on ABC and ESPN2.