Huskers' Brasfield to Oversee Walk-On Program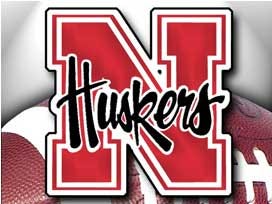 Posted By: Sports
Story Courtesy: Nebraska Athletics
University of Nebraska Head Coach Mike Riley has announced the addition of Chris Brasfield to the Husker football staff. Brasfield will serve as Nebraska's Director of High School Relations.
Brasfield joins the Nebraska staff following four seasons of working with Riley at Oregon State. Brasfield served as the Beavers' running backs coach for the past four seasons and was regarded as an elite recruiter for Oregon State.
In his role at Nebraska, Brasfield will oversee the administration of the Huskers' walk-on program and serve as the primary contact for high school football coaches. Brasfield will also serve as the initial point of contact with the Nebraska program for professional teams, and will help coordinate the Huskers' annual pro day workouts.
"Chris will play a key role in the administration of our football program as we continue to develop relationships with high school coaches throughout the region, and also build on the great walk-on tradition at Nebraska," Riley said. "Chris will bring great energy to this position and has an eye for identifying and evaluating talent. Chris has experience at the professional, college and high school levels which helps make him an excellent fit for this job."
Brasfield helped develop versatile running backs in his four seasons on Riley's staff at Oregon State. Tailback Storm Woods accounted for more than 2,100 rushing yards during the past three seasons in the Beaver offense. Known for his recruiting ability, Brasfield was recognized in 2012 as one of the top 50 recruiters in the country.
Brasfield gained a wide range of experience at both the collegiate and professional level before his time at Oregon State. He was a defensive graduate assistant at Oregon in 2010, after spending the previous four seasons as the defensive backs coach at Samford. Brasfield also served in assistant coaching roles at Midwestern State, Southwest Texas State and TCU.
Brasfield has NFL experience with three organizations, most recently participating in the NFL Minority Coaching Internship program with the Titans in 2009. He also served as an intern with the Oakland Raiders in 2000, and was an area scout for the Tampa Bay Buccaneers in 2001 and 2002.
A San Antonio native, Brasfield has extensive high school coaching experience as well, including stops at Fort Worth's Country Day, All Saints Episcopal School and Chicago Hope Academy in Illinois.
Nebraska has also announced that Kenny Wilhite has been promoted to Associate Director of Player Personnel. Wilhite joined the Husker football staff in the spring of 2014 as a regional recruiting assistant, before transitioning to the player personnel role on Mike Riley's staff.
Wilhite plays a key role in the recruiting efforts in helping identify prospective Nebraska student-athletes, while assisting on all official and unofficial visits. Wilhite was a standout defensive back at Nebraska, earning All-Big Eight honors in 1991.