Huskers Close Home Stand with Lumberjacks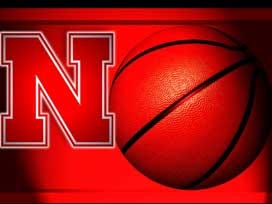 Posted By: Sports
#15/15 Nebraska Cornhuskers (2-0, 0-0 Big Ten)
vs. Northern Arizona Lumberjacks (0-2, 0-0 Big Sky)
Friday, Nov. 16, 7:05 p.m.
Bob Devaney Sports Center (Lincoln, Neb.)
Premium Internet Video: HuskersNside
Free Internet Audio: Huskers.com
Radio: IMG College Husker Sports Network
(PBP-Matt Coatney; Analyst-Jeff Griesch)
(Huskers.com-Only – not available on over-the-air stations for this game)
Huskers Close Home Stand Against Northern Arizona Friday
The Nebraska women's basketball team concludes its three-game regular season-opening home stand by taking on Northern Arizona on Friday night at the Bob Devaney Sports Center.
Tip-off between the Huskers (2-0) and the Lumberjacks (0-2) is set for 7:05 p.m., with free live audio available from the Husker Sports Network on Huskers.com. No over-the-air broadcast of Friday night's game is available because of direct conflicts with Husker volleyball. A live video stream of Friday's game will be available to HuskersNside subscribers. Matt Coatney and Jeff Griesch will be on the call for both the audio and video streams on Huskers.com.
Nebraska heads into Friday's game with Northern Arizona after a pair of convincing wins against traditionally solid programs. The Huskers opened the 2012-13 campaign with a 68-50 victory over a North Carolina A&T squad that returned five starters from a team that won 15 games a year ago. NU followed up the 18-point win with a 25-point victory over a Temple club that went 23-10 a year ago and advanced to the round of 16 in the Postseason WNIT.
Senior point guard Lindsey Moore led the Huskers by averaging 12.5 points and 3.0 assists on opening weekend. The All-America candidate scored a game-high 15 points against North Carolina A&T before adding 10 points against the Owls.
Junior All-American Jordan Hooper added 9.5 points and 11.5 rebounds per game. The 6-2 forward from Alliance, Neb., notched her first double-double of the year with game highs of 12 points and 14 rebounds in the win over Temple.
Sophomore Brandi Jeffery played well in the first two starts of her Husker career. The 5-7 guard from Vacherie, La., scored 10 points in both contests and added 3.5 rebounds per game.
Nebraska Cornhuskers (2-0, 0-0 Big Ten)
3 – Hailie Sample – 6-1 – So. – F – 9.0 ppg, 6.5 rpg
23 – Emily Cady – 6-2 – So. – F – 6.0 ppg, 7.0 rpg
35 – Jordan Hooper – 6-2 – Jr. – F – 9.5 ppg, 11.5 rpg
00 – Lindsey Moore – 5-9 – Sr. – G – 12.5 ppg, 2.0 rpg
13 – Brandi Jeffery – 5-7 – So. – G – 10.0 ppg, 3.5 rpg
Off the Bench
21 – Sadie Murren – 5-8 – Fr. – G – 6.5 ppg, 2.5 rpg
10 – Meghin Williams – 6-1 – Sr. – F – 3.0 ppg, 3.5 rpg
14 – Katie Simon – 6-2 – So. – F – 3.0 ppg, 0.0 rpg
24 – Rachel Theriot – 6-0 – Fr. – G – 2.5 ppg, 2.5 rpg
1 – Tear'a Laudermill – 5-9 – So. – G – 2.5 ppg, 1.0 rpg
55 – Adrianna Maurer – 6-3 – Jr. – C – 1.5 ppg, 3.0 rpg
22 – Courtney Aitken – 5-9 – Fr. – G – 0.0 ppg, 1.0 rpg
Head Coach: Connie Yori (Creighton, 1986)
11th Season at NU (192-126); 23rd Season Overall (387-266)
Northern Arizona Lumberjacks (0-2, 0-0 Big Sky)
10 – Aubrey Davis – 6-2 – Sr. – F – 4.0 ppg, 11.0 rpg
25 – Raven Anderson – 6-2 – So. – C – 9.0 ppg, 6.0 rpg
12 – Jasmine Sneed – 5-3 – So. – G – 3.5 ppg, 1.5 rpg
32 – Amy Patton – 5-10 – Sr. – G – 31.0 ppg, 5.5 rpg
34 – Paige Haynes – 5-7 – Sr. – G – 9.5 ppg, 3.0 rpg
Off the Bench
23 – Tyler Stephens-Jenkins – 5-10 – Sr. – F – 3.0 ppg, 1.0 rpg
13 – Chanel Smith – 6-1 – So. – F – 2.0 ppg, 2.5 rpg
11 – Brandi Badilla – 5-10 – Fr. – G/F – 0.0 ppg, 1.0 rpg
00 – Shayla Batson – 5-9 – So. – G – 0.0 ppg, 0.5 rpg
21 – Amanda Frost – 5-8 – Jr. – G – Injured
2 – Shay May – 6-0 – Jr. – F – Injured
Head Coach: Sue Darling (Arizona, 1983)
First Season at NAU (0-2); Fourth Season Overall (12-72)
Yori Reaches Top of Husker Coaching Chart in Win Over Temple
Nebraska Coach Connie Yori became the winningest women's basketball coach in school history with NU's win over Temple on Nov. 11, 2012. The victory over the Owls increased Yori's win total to 192 at the start of her 11th season at Nebraska. She moved past former Husker Coach Angela Beck (1986-97) atop Nebraska's all-time win list. Beck posted a 191-128 record (.599) in 11 seasons at the helm of the Huskers.
The 2010 National Coach of the Year, Yori needs eight more wins to become the first women's coach in Nebraska history to reach the 200-victory mark. Yori's NU mark is 192-126 (.604).
On the men's side, only Danny Nee and Joe Cipriano have produced 200 basketball victories at Nebraska. Nee won 254 games in 14 seasons coaching the Huskers from 1987 to 2000. Cipriano earned 253 wins in 17 seasons from 1964 to 1980.
Moore Makes 100th Straight Start in Win Over Owls
Senior All-America candidate Lindsey Moore made the 100th consecutive start of her Nebraska career in the Huskers' win over Temple at the Devaney Center on Nov. 11. The 5-9 point guard from Covington, Wash., has started every game of her Husker career since leading the Huskers to a perfect 29-0 regular season record and the Big 12 title as a freshman in 2009-10.
Moore owns a 71-29 record as Nebraska's starting point guard and has guided the Huskers to a pair of NCAA Tournaments. She is nearing the top 10 in career starts at Nebraska. If Moore can get to 106, she will catch 1993 Wade Trophy winner Karen Jennings (1990-93) at No. 10. Kelsey Griffin, a 2010 first-team All-American and a teammate of Moore's in 2009-10, owns the NU career record with 127 starts.
Huskers Have History of Home-Opening Success
Nebraska owns a history of season-opening success on the Huskers' homecourt at the Devaney Center. Nebraska improved to 37-2 all-time in home openers, including 35-2 at the Devaney Center, with its 68-50 victory over North Carolina A&T on Nov. 9, 2012.
From 1981-82 through 2004-05, Nebraska reeled off 24 straight home-opening wins before losing to South Dakota State on Nov. 19, 2005. NU's only other home-opening loss came to Kansas (88-56) on Nov. 21, 1980.
Nebraska has been strong in its first six home games every season. In fact, NU is 197-33 over the past 39 years in its first six home contests (.857 winning percentage), including 33-6 in the second game of the season. The Huskers stretched their Game No. 2 winning streak to 13 games with a 64-39 win over Temple on Nov. 11, 2012.
Game No. 3 has traditionally provided the toughest test among the first six home contests for the Huskers, but NU has won five straight in Game No. 3 after an impressive 68-50 run past No. 23 USC in Lincoln on Nov. 18, 2011. NU improved to 32-6 all-time in game No. 4 with a 70-50 win over Savannah State, and 34-4 all-time in Game No. 5 with a 65-27 win over Texas-Pan American Dec. 4, 2011. NU produced its 15th straight victory in Game No. 6 with a 66-55 win over Creighton Dec. 8, 2011.
Scouting the Northern Arizona Lumberjacks
Northern Arizona comes to Lincoln with an 0-2 record after a narrow 71-68 loss to CSU Bakersfield on Monday night in Flagstaff, Ariz. The Lumberjacks return three starters and nine letterwinners from a team that pushed the Huskers to the limit in Flagstaff last season. Nebraska needed two of the best individual performances in school history to escape from the Rolle Activity Center with a 97-88 double-overtime victory over NAU on Dec. 10, 2011.
Junior guard Amanda Frost did the most damage against the Huskers last season, draining 6-of-9 three-point attempts on her way to 24 points off the bench for NAU. Frost ended her sophomore season with 8.6 points per game for the Lumberjacks. Unfortunately for NAU, Frost will not be available against the Huskers because of a broken kneecap. Northern Arizona hopes she can return for conference play.
A second returning player, Shay May, who started against Nebraska last season, is also out with a knee injury and did not play in NAU's first two games. A third returning starter, Tyler Stephens-Jenkins, who averaged 6.7 points and 3.4 boards per game last year, was knocked out of NAU's opener against New Mexico with a concussion. She did not play against CSUB and may not be available Friday against the Huskers.
With injuries to three key returning players, senior guard Amy Patton has stepped up in a big way by showing her explosiveness in both games this season. Patton, a 5-10 senior guard who averaged 14.6 points and 6.5 rebounds last year, erupted for 33 points in an opening-night loss at New Mexico on Nov. 9. She followed with 29 points, six rebounds and six steals in the loss to CSUB.
Through two games, Patton is averaging 31 points, 5.5 rebounds, 5.0 steals and 2.5 assists. She has hit 6-of-18 three-pointers while the rest of the Lumberjacks are just 2-of-14 from long range. Patton, who has scored 1,500 career points, has also hit 12-of-16 free throws while the rest of the team is a combined 9-of-14. Last year, she had 12 points, five rebounds and five asssists against the Big Red, but went just 5-of-22 from the field.
With a backcourt depleted by injuries, Patton and 5-7 senior Paige Haynes have both played all but one minute in NAU's first two contests. Haynes is averaging 9.5 points, 3.0 rebounds and 4.5 assists at the point. Jasmine Sneed, a 5-3 sophomore guard, has pitched in 3.5 points and 1.5 rebounds. Shayla Batson and Brandi Badilla have also seen time at the guard spots but have not scored.
Aubrey Davis, a 6-2 senior forward, leads NAU's inside game. She has averaged 4.0 points and 11.0 rebounds in two contests after producing 6.7 points and 5.3 boards per game as a junior. Raven Anderson, a 6-2 sophomore center, has pitched in 9.0 points and 6.0 rebounds per game. Fellow sophomore Chanel Smith, a 6-1 forward, has pitched in 2.0 points and 2.5 boards per contest.
Northern Arizona is averging 62.5 points per game, while Patton has accounted for nearly half of them. The Lumberjacks are shooting a respectable 43.6 percent from the field, including 25 percent from long range. They have also hit 70 percent of their free throws. NAU has allowed 69.5 points per contest, and has been straddled with a minus-11.0 rebound margin. The Lumberjacks are plus-1.5 in turnover margin.
While most of the names on Northern Arizona's roster are the same as a year ago, the Lumberjacks are under the new leadership of head coach Sue Darling. The 1983 Arizona grad owns a 12-72 career record in her fourth season overall as a head coach.
Nebraska vs. Northern Arizona Series History
Nebraska leads the all-time series with Northern Arizona 2-0, including a 97-88 double-overtime win on Dec. 10, 2011, in Flagstaff, Ariz. Jordan Hooper had 32 points, nine rebounds and four steals, while Lindsey Moore added 31 points, six rebounds and nine assists in two of the top individual efforts in Husker history. Hooper and Moore became the first NU teammates to each score 30 or more points in the same game. They each scored 25 points after halftime.
The huge efforts by Moore and Hooper allowed the Huskers to survive 24 points by NAU's Amanda Frost, who led five Lumberjacks in double figures. Frost was one of three NAU players to produce double figures off the bench, including 12 points from Amy Patton. Aubrey Davis added a double-double with 10 points and 11 rebounds in NAU's starting five.
In the only previous meeting at the Devaney Center, the Huskers ran to a 70-56 win over Northern Arizona on Dec. 31, 2005.
Huskers Soar Past Owls, 64-39
Jordan Hooper produced her first double-double of the season with game highs of 12 points and 14 rebounds to lead No. 18 Nebraska to a 64-39 victory over Temple on Sunday at the Devaney Center.
Hooper's 14 boards and 10 rebounds from sophomore forward Emily Cady helped the Huskers outwork the Owls on the glass, 53-40 for the game. Temple came to Lincoln after outrebounding perennial Big Sky Conference power Montana, 48-31, in Philadelphia on Nov. 9.
In additon to a plus-13 rebound margin, Nebraska was plus-12 (22-10) in turnovers. Those two stellar performances allowed NU to attempt 71 fields goals compared to just 49 for the Owls. Possessions played a big part in the game, as the Huskers won by 25 points despite shooting just 32.4 percent (23-71) and just 7-of-29 (24.1 percent) from three-point range. NU also hit just 11-of-19 free throws (57.9 percent).
Hooper produced the 18th double-double of her career while adding three steals and NU's first two assists of the game. She hit just 4-of-19 shots from the field, including 3-of-11 threes.
Brandi Jeffery produced double figures for the second time in her second straight start, finishing with 10 points, four rebounds and two steals, while going just 3-of-9 from the field. Senior point guard Lindsey Moore gave the Huskers three players in double figures with 10 points and three assists.
Nebraska received contributions across the board for the second straight game, including eight points, seven rebounds and two assists from sophomore forward Hailie Sample. Freshman guard Sadie Murren added eight points and two boards. Murren scored all eight of her points in a decisive 17-3 Husker surge that covered 3:37 late in the first half. Murren hit a pair of threes and both of her free throws in the span, while Moore capped the run with six straight points to turn a 14-6 lead into a 31-9 edge.
Nebraska led 36-17 at the half, as Hooper finished with eight points and nine boards, including a buzzer-beating jumper at the end of the half. Temple got no closer than 16 points the rest of the way, while NU's lead grew as large as 64-35 in the final minute. NU continued to pull away despite shooting just 27.8 percent in the second half, including 1-for-15 from three-point range.
Nebraska Celebrates Final Basketball Season at Devaney Center
The Nebraska men's and women's basketball teams will celebrate their final season at the Bob Devaney Sports Center throughout the 2012-13 campaign. The Huskers will move into the new Pinnacle Bank Arena in downtown Lincoln in October of 2013. The arena, which is set for completion next fall, will become the new home of Husker men's and women's basketball in 2013-14.
As part of the festivities at the Devaney Center during 2012-13, the Huskers plan to highlight the greatest moments and greatest players in the 37-year history of the Devaney Center At each men's and women's basketball home game during the season, HuskerVision will produce a big screen feature showcasing one of the most memorable moments in men's and women's basketball history.
On the women's side, long-time Husker Sports Network basketball broadcasters Matt Coatney and Jeff Griesch compiled the list along with Mike Babcock, who researched and wrote a detailed history of Husker women's basketball in 2000. The women's basketball moments range from Jan Crouch's 27-point performance on opening night on Nov. 12, 1976 to Lindsey Moore's triple-double on Jan. 2, 2011. They include championship celebrations in 1988 and 2010 and historic victories throughout the decades, while recognizing Husker legends such as Karen Jennings, Maurtice Ivy, Kelsey Griffin, Anna DeForge, Amy Stephens and more.
During the season, fans also will be able to join the discussion through social media, offering their most memorable moments at the Devaney Center.
The Nebraska Athletic Department has created a special "Devaney Center Final Season" logo that will be displayed on giant banners draped outside above the north and south entrances of the Devaney Center.
Hooper, Moore Earn Spots on Wade, Naismith, Wooden Lists
Junior Jordan Hooper and senior Lindsey Moore are being mentioned among the top players in the nation in 2012-13, and are candidates for the Wade, Naismith and Wooden awards.
Hooper and Moore were among 25 college players named to the 2012-13 preseason Wade Watch List, announced by the Women's Basketball Coaches Association (WBCA) on Sept. 18. They joined each other on the Preseason Wooden Award Top 30 on Nov. 9. They appeared on their first national player-of-the-year watch list together last season, when they were both included in the Naismith Midseason 32.
Hooper and Moore are the first Husker teammates in history named to any of the three major national player-of-the-year watch lists at the same time.
In 2011-12, Hooper was an Associated Press Honorable-Mention All-American, while earning WBCA All-Region 6 honors. The 6-2 forward from Alliance, Neb., was also one of five first-team All-Big Ten selections, and a member of the Big Ten All-Tournament team after averaging 18.9 points and a Big Ten-best 9.3 rebounds per game.
Moore, a 5-9 point guard from Covington, Wash., was one of eight finalists for the 2012 Nancy Lieberman Award, which is presented annually to the nation's top point guard. Moore joined Hooper on the Big Ten All-Tournment Team and was a second-team All-Big Ten choice. Moore ranked No. 2 in the Big Ten in assists (5.1 apg), No. 5 in steals (2.2 spg) and No. 7 in scoring (15.7 ppg).
Former Nebraska All-American Karen Jennings won the Wade Trophy in 1993, while All-American Kelsey Griffin was a finalist for the Wade, Naismith and Wooden awards in 2010.
Hooper, Moore Earn Preseason All-Big Ten Honors
Nebraska's Jordan Hooper and Lindsey Moore captured All-Big Ten honors while the Huskers were picked to finish second in the conference, when preseason polls were announced by the Big Ten Oct. 25.
Hooper, a 6-2 junior forward from Alliance, Neb., was named to the preseason All-Big Ten team by both the conference coaches and media. In 2011-12, Hooper was one of five first-team All-Big Ten selections, while also earning Big Ten All-Tournament honors. She ranked third in the Big Ten in scoring (18.3 ppg), while leading the Big Ten in both rebounding (9.3 rpg) and double-doubles (14) last season.
Moore, a 5-9 senior point guard from Covington, Wash., was one of five preseason All-Big Ten picks by the conference media. Moore ranked No. 7 in the Big Ten in scoring (15.7 ppg), No. 2 in assists (5.1 apg) and No. 5 in steals (2.2 spg) in 2011-12. Moore earned second-team All-Big Ten honors as a junior, while joining Hooper on the Big Ten All-Tournament Team.
Defending regular-season champion Penn State was the choice of the coaches and the media to win the 2013 Big Ten title. The Huskers were picked second in both polls, while Purdue was the coaches' selection to finish third. Ohio State was the media's choice to finish third.
Sample Shows Increased Production with Big Opening Weekend
Nebraska sophomore forward Hailie Sample produced a big opening weekend to help the Huskers to a 2-0 start. The 6-1 forward from Flower Mound, Texas matched her career high with 10 points along with six rebounds in an opening night win over North Carolina A&T, before adding eight points and seven boards in a win over Temple. She finished the weekend with averages of 9.0 points, 6.5 rebounds and 2.5 assists to earn Nebraska's nomination for Big Ten Player of the Week.
Although she did not win the conference's weekly honor, her play was certainly recognized by coaches, teammates and observers. Sample started all 33 games for the Huskers as a true freshman and averaged 3.8 points and 3.8 rebounds per game. In her first two games a year ago, Sample managed just two total points and did not reach 17 points for the season until game seven at Georgia Tech. She scored three or fewer points in seven of NU's first nine games last season.
Late in her freshman season, Sample showed flashes of better production with back-to-back 10-point games to open the Big Ten Tournament.
Sample needs eight points against NAU to produce the best three-game scoring stretch of her career. Last season, she scored five points in the regular-season finale against Ohio State, before her two 10-point games to open the Big Ten Tourney.
Huskers Return Ton of Production in 2012-13
Nebraska returns 85.4 percent of its points (2,013 of 2,356), 86.6 percent of its rebounding (1,209 of 1,396), 79.5 percent of its assists (348 or 438), 87.6 percent of its steals (248 of 283) and 94.1 percent of its blocked shots (95 of 101) from its 2011-12 team.
The 2011-12 Huskers ran to the school's 10th NCAA Tournament berth in school history while finishing with a 24-9 overall record.
Huskers Load Up 2012-13 Schedule
Nebraska's 31-game regular-season schedule features 18 games against 2012 postseason squads. NU's schedule is highlighted by 12 games against 2012 NCAA Tourament teams, including a matchup with Elite Eight qualifier Maryland and two games with NCAA Sweet 16 Penn State. The Huskers played three games against 2012 WNIT teams and three contests against WBI participants.
The Huskers also play seven games against six teams that won conference titles in 2012. Maryland headlines the list of conference champs after claiming the 2012 ACC Tournament title. The Terps finished with a 31-5 record at No. 6 in the AP poll. NU also faces Big Ten regular-season champ Penn State twice and Big Ten Tournament champ Purdue once. In non-conference play, the Huskers tangle with Big Sky Conference champ Idaho State, Missouri Valley Conference champ Creighton and Summit League Conference champ South Dakota State.
Husker Non-Conference Schedule Offers Quality, Depth
Nebraska expects to face one of the toughest regular-season schedules in school history in 2012-13. NU's Strength of Schedule has ranked among the top 30 nationally in four of the past five seasons, and the Huskers could face a top-20 schedule in 2012-13. Six of Nebraska's non-conference opponents won 20 or more games last season, led by Maryland's 31.
Perhaps an even stronger indicator of the depth of Nebraska's schedule is that the Huskers will play 20 games against teams that won 18 or more games, while 12 of the Huskers' 13 non-conference opponents won at least 14 games a year ago.
Huskers Return Talented Nucleus in 2012-13
Nebraska returns four of five starters and nine of its top 11 contributors on the court for the 2012-13 season. NU's talented group of four returning starters is headlined by 2013 All-America candidates Jordan Hooper (18.9 ppg, 9.3 rpg) and Lindsey Moore (15.7 ppg, 3.3 rpg, 5.1 apg, 2.2 spg), along with All-Big Ten candidate Emily Cady (9.9 ppg, 6.5 rpg).
Moore and Hooper will be joined by sophomores Cady and Hailie Sample as the returning nucleus to Nebraska's starting five. Meghin Williams, who played in all 33 games as a junior forward in 2011-12, will join Moore as the only seniors on the Huskers' 2012-13 roster.
Adrianna Maurer, the only center on NU's 2011-12 and 2012-13 rosters, also returns after having her sophomore season cut short by a back injury. The 6-3 Maurer played in just 10 games to open the 2011-12 season before undergoing season-ending back surgery.
In addition, sophomores Tear'a Laudermill, Brandi Jeffery and Katie Simon all played in at least 27 games as freshmen in 2011-12.
Nebraska only loses the services of 2011-12 senior starting guard Kaitlyn Burke (6.2 ppg, 2.4 rpg, 2.4 apg) and senior reserve forward Harleen Sidhu, who appeared in just three games and did not score last season before having her career cut short by a knee injury. Sophomore guard Rebecca Woodberry, who averaged 4.5 points and 3.3 rebounds in 31 games last season, was also removed from the Nebraska roster for violating team policies on Oct. 31.
Injuries Slow Down Huskers in Offseason
Nebraska's offseason has featured a laundry list of injuries up and down the roster. Nebraska's entire starting five played injured in the Huskers' NCAA Tournament loss to Kansas to end the 2011-12 season.
Emily Cady underwent offseason knee surgery, while Jordan Hooper and Hailie Sample each took extended rest to recover from stress reactions in their legs following NU's four games in four days at the Big Ten Tournament.
Cady entered the season as one of the healthiest Huskers, while Hooper and Sample were limited by injuries. Lindsey Moore was slowed by a reoccurring injury, while NU's lone center Adrianna Maurer continues to recover from major back surgery in January of 2012. Senior forward Meghin Williams has been limited in practice throughout her four-year career by foot injuries.
Freshman guard Rachel Theriot missed nearly three weeks of practice with a stress reaction in her foot, bringing the list of Huskers severely limited in practice to seven on a daily basis.
Nebraska's other freshmen, Courtney Aitken and Sadie Murren, and sophomores Brandi Jeffery, Tear'a Laudermill and Katie Simon were healthy throughout fall practice.
Cady Leads Husker Sophomore Class
Emily Cady produced a solid start to her second season in Nebraska's lineup. The 6-2 forward from Seward, Neb., averaged 6.0 points, 7.0 rebounds, 1.0 assist, 1.0 block and 1.0 steal in a pair of season-opening wins. Her efforts included a five-point, 10-rebound performance against Temple, which marked the eighth double-digit rebound game in Cady's career. Cady has started 35 consecutive games to open her career.
In 2011-12, Cady captured Nebraska's first-ever spot on the Big Ten All-Freshman Team by producing 9.9 points, 6.5 rebounds, 1.7 assists and 1.4 steals per game to go along with a team-leading 28 blocked shots in 2011-12. The 6-2 forward from Seward, Neb., increased her production in Big Ten play by averaging 12.3 points and 6.3 rebounds in regular-season conference play.
Cady also earned a spot on the honorable-mention All-Big Ten team from the conference media. She became the first Husker freshman since Meggan Yedsena in 1991 to earn a spot on an overall all-conference team. Yedsena is the only Husker in history to earn four spots on all-conference teams. Yedsena claimed honorable-mention All-Big Eight accolades in 1991, before capturing three second-team awards in 1992, 1993 and 1994.
Husker Starting Five Solid for 33 Straight Games in 2011-12
Nebraska put the same starting five on the floor for 33 consecutive games in 2011-12, a miraculous feat considering the injuries the Huskers battled on their way to a 13-18 record in 2010-11, and during the final month of 2011-12. All five of Nebraska's starters played with leg injuries at some point in 2011-12, including Jordan Hooper and Hailie Sample, who did not practice in the week leading up to NU's appearance in the NCAA Tournament. In addition, Emily Cady played the final month of the season with a knee injury suffered against Wisconsin on Feb. 19, and Lindsey Moore battled through a bone bruise just under her knee suffered against Northwestern on Feb. 16. Senior Kaitlyn Burke, who was granted a medical redshirt after being knocked out with multiple injuries in 2009-10, dealt with foot and leg injuries throughout the 2010-11 and 2011-12 seasons.
Despite the injuries, Nebraska's top five battled to start every game, marking the third time in 10 seasons that Coach Connie Yori's Huskers have accomplished the feat. A consistent lineup throughout a full season is a rarity in college basketball. Nebraska, which was the only Big Ten team to feature the same starting five throughout 2011-12, was one of only three teams in the 2012 NCAA Tournament to start the same five for every game. Kansas State and BYU were the other two.
The 2006-07 Huskers featured the same starting five for 32 games on their way to a 22-10 season and the NCAA Tournament. Yori's 2003-04 Huskers also used the same starting five for 30 games on their way to an 18-12 season and a WNIT bid.
Moore, Hooper Climbing Nebraska Career Scoring List
Lindsey Moore and Jordan Hooper have flown up the Nebraska career scoring chart during their time as Huskers. Moore, a 5-9 senior guard from Covington, Wash., ranks No. 15 at Nebraska with 1,185 points. She needs 58 points to catch Brooke Schwartz (1997-2000) in 14th place.
Hooper, a 6-2 junior forward from Alliance, Neb., already ranks 20th all-time on the Husker scoring list with 1,097 points. Hooper needs just four points to catch Yvonne Turner (1,107, 2007-10) and 10 points to match former teammate and current NU graduate assistant manager Dominique Kelley (1,107, 2008-11). Like Hooper (2008, 2010), Turner (2006) and Kelley (2007) were both Gatorade Nebraska High School Players of the Year. With 19 points, Hooper can also catch Meggan Yedsena (1991-94) in 17th on NU's all-time list.
In 2011-12, Hooper became NU's first sophomore to reach 1,000 career points, achieving the mark in her 60th career game.
Moore Becomes Third Husker with 1,000 Points, 500 Assists
Lindsey Moore is one of just three player in Nebraska history with 1,000 points and 500 assists, joining Meggan Yedsena (1991-94, 1,116 points, 696 assists) and Nicole Kubik (1997-00, 1,867 points, 563 assists).
Moore ranks No. 15 at Nebraska with 1,185 points and No. 4 in career assists with 510.
Hooper 12th Nebraska Native with 1,000 Points as Husker
Jordan Hooper is the most recent of 12 native Nebraskans among the the Huskers' 28 1,000-point scorers in school history. Hooper is also the second player from the town of Alliance, Neb., in NU's 1,000-point club, joining Amy Stephens (1,976, 1986-89).
Only two other towns in Nebraska have produced multiple 1,000-point scorers with Omaha supplying Maurtice Ivy (2,131, 1985-88), Janet Smith (1,284, 1979-82) and Yvonne Turner (1,101, 2007-10) and Lincoln providing Jan Crouch (1,183, 1976-79) and Dominique Kelley (1,107, 2008-11).
The other 1,000-point scorers from the state of Nebraska are: Nicole Kubik (Cambridge, 1,867, 1997-2000); Angie Miller (Clatonia, 1,541, 1984-87), Brooke Schwartz (Gering, 1,243, 1997-2000), Stacy Imming (Kearney, 1,036, 1984-87) and Charlie Rogers (South Sioux City, 1,001, 1997-2000).
Huskers Expect More Experience in 2012-13
Despite a 12-player roster that features five sophomores and three freshmen, Nebraska is still expected to showcase one of the Big Ten's most experienced starting lineups in 2012-13.
While featuring just one returning senior starter (Lindsey Moore) and one returning junior starter (Jordan Hooper), the Huskers expect to match Iowa for the third most returning starts with 228.
Only Penn State (303) and Northwestern (249) are expected to return more starts than Nebraska. While Nebraska will be more experienced, the Huskers match Northwestern and Michigan as the only schools in the Big Ten with just four players who have ever started a collegiate game. The other nine Big Ten schools all return at least five players with starting experience.
As a whole, the Big Ten is expected to be a more senior-dominated conference in 2012-13. The conference lost only seven seniors who earned all-conference honors in 2011-12, while returning 13 all-conference honorees. A total of 10 2011-12 juniors earned all-conference honors, and all five members of the Big Ten All-Defensive Team were drawn from the junior class.
Big Ten Returning Starts By School for 2012-13
1. Penn State (303) – Greene (98), Bentley (96), Nickson (59), Lucas (33), Edwards (9), Wolfe (8)
2. Northwestern (249) – Orban (99), Hackney (83), Diamant (38), Roser (29)
T3. Iowa (228) – Johnson (94), Printy (88), Logic (30), Taylor (8), Dixon (7), Nesbitt (1)
T3. Nebraska (228) – Moore (98), Hooper (64), Cady (33), Sample (33)
5. Illinois (203) – Penn (95), Moore (42), Magrum (32), Crawford (23), GodBold (11)
6. Michigan (202) – Ryan (96), Sheffer (62), Jordan (29), Elmblad (15)
7. Purdue (200) – Moses (64), Ostarello (38), Houser (37), Poston (24), Mingo (24), Williams (13)
8. Ohio State (185) – Hill (101), Adams (48), Stokes (33), Moore (2), Ferguson (1)
9. Indiana (162) – Sinclair (50), Chaplin (40), Newbauer (27), McGhee (23), Deloach (7), Rubene (7), McCurty (5)
10. Minnesota (149) – Loberg (53), Banham (34), Kellogg (30), Cotton (18), Noga (9), Riche (5)
11. Wisconsin (103) – Wurtz (59), Paige (36), Rochel (3), Smith (2), Stephen (2), Gulczynski (1)
12. Michigan State (99) – Thomas (34), Johnson (28), Schiffauer (17), Bell (11), Mills (9)
Hooper Hopes to Build Off Super Sophomore Campaign
Jordan Hooper became the first sophomore in school history to produce 600 points and 300 rebounds in the same season, finishing the 2011-12 campaign with 624 points and 306 boards. The 6-2 forward from Alliance, Neb., became just the fourth Husker ever to accomplish the feat.
Hooper, an honorable-mention AP All-American and a first-team All-Big Ten pick, set the Nebraska sophomore single-season scoring record with 624 points. She eclipsed the 609 points scored by Kiera Hardy in 2004-05. Hooper's 306 rebounds marked the third-highest total in school history by a sophomore, trailing only 372 by Janet Smith in 40 games in 1979-80) and 314 by Carol Garey in 36 games in 1978-79. Hooper's 9.3 rebounds per game matched Smith's sophomore record.
To give Hooper's productivity some more perspective, only one other sophomore in school history – Kathy Hagerstrom (1980-81) managed to score 500 points and grab 250 rebounds.
Hooper's sophomore production was on a similar level to the two most productive seasons in school history. Karen Jennings, the 1993 Wade Trophy winner and a first-team All-American, produced 810 points and 319 rebounds in 32 games as a junior in 1991-92. Kelsey Griffin, a finalist for every national player-of-the-year award in 2010 and a first-team All-American, produced 685 points and 354 rebounds in 34 games as a senior.
Moore Threatening Top of Nebraska Career Assist List
Lindsey Moore has climbed into Nebraska's career top five in assists with 507 (4th) as a Husker. The 5-9 point guard from Covington, Wash., needs 56 assists to catch former Husker All-American Nicole Kubik (1997-2000) in third on the career list with 563. Moore is just 60 assists from joining Jina Johansen (2002-05) at No. 2 on the Husker all-time chart with 567.
The Nancy Lieberman Award candidate needs 189 assists as a senior to match Meggan Yedsena's school record of 696 assists from 1990-91 to 1993-94.
Last season, Moore dished out 167 assists in 33 games, while distributing 183 assists as a sophomore in 2010-11. She opened her career with 154 assists as a freshman in 2009-10.
Moore has produced a career-high 11 assists on four occasions (at Iowa, Jan. 8, 2012; Mississippi Valley State, Nov. 15, 2011; Florida A&M, Jan. 2, 2011; vs. UCLA, March 23, 2010).
Fastbreakers Announce Backboard Event Schedule
The Fastbreakers Booster Club has set the dates for three Backboard Events during the 2012-13 season. The events, which will be held in the northwest corner of the upper concourse at the Devaney Center, tip off on Wednesday, Nov. 28 at 5:30 p.m., 90 minutes before Nebraska's game against Maryland in the Big Ten/ACC Challenge.
The second Backboard Event will be held prior to Nebraska's Big Ten clash with Purdue on Saturday, Jan. 5. Tip time is set for 1 p.m., while the banquet begins at 11:30 a.m. This season's Backboard Events conclude with a luncheon prior to Nebraska's Big Ten regular-season finale with Penn State on March 3. The start times of the luncheon and game will be announced at a later date, after the Big Ten Network makes its television picks for the final two games of the season across the conference.
Each event is scheduled to begin 90 minutes prior to tip-off of each game and will feature a speaker from the women's basketball staff. The cost of each event is $15 per person, and spots must be reserved no later than one week in advance of the event, either on-line at www.Huskers.com/donate (online registration available for current Fastbreakers Club members only), by calling the Huskers Athletic Fund at (402) 472-2367.
Fastbreakers Announce Plans for Three Bus Trips
Fastbreakers can follow the Huskers to their first road game of the season, when Nebraska takes on South Dakota State in Brookings, S.D., on Sunday, Nov. 18. The chartered bus will leave Lincoln at 7:30 a.m. on Nov. 18 and arrive in Brookings for Nebraska's 2 p.m. tip-off with the Jackrabbits. Cost of the trip is $60 and includes a sack lunch and beverages. Game tickets are not included in the price.
The Fastbreakers will also take a bus to Omaha for Nebraska's annual clash with Creighton on Wednesday, Dec. 5. The bus leaves Lincoln at 5 p.m. for the Huskers' 7:05 p.m. tip-off at Sokol Arena with the Jays. The cost of the trip is $20 per person, and the price does not include a game ticket.
The final road trip of the season is set for Nebraska's appearance at the Big Ten Tournament March 7-10 in Hoffman Estates, Ill. The Fastbreakers will leave Lincoln for the Chicago area on Wednesday, March 6 and will return following the Huskers' appearance at the tournament. The cost of bus ride is $170, and does not include game tickets. Beverages on the bus are included in the price, but no meals are included.
For more details on the 2012-13 Fastbreaker Bus Trips, contact Doug Fry at dfry5@neb.rr.com or call (402) 617-7039. All trips must be booked and paid for two weeks prior to departure.
Hooper Puts Up Double-Doubles at Record Rate
Jordan Hooper climbed into a tie with two-time WNBA All-Star Anna DeForge by producing her 18th career double-double in Nebraska's win over Temple on Nov. 11. Hooper scored 12 points and grabbed 14 rebounds to notch her first double-douoble of 2012-13.
Hooper led the Big Ten and ranked among the top 25 players nationally with 14 double-doubles in 2011-12. Hooper, who produced double figures in 32 of Nebraska's 33 games, produced 14 double-figure rebounding performances as a sophomore.
Hooper's 14 double-doubles ranked as the third-highest single-season total in school history, trailing only first-team All-American Kelsey Griffin's 20 in 2009-10, and Nafeesah Brown's 16 in 1993-94. Griffin and Brown were both seniors when they produced their impressive double-figure totals.
Hooper became just the fifth player in Nebraska history to post double-figure double-doubles in a season, joining Griffin (10, 2006-07, 20, 2009-10), Brown (16, 1993-94), Karen Jennings (13, 1990-91, 13, 1991-92), Maurtice Ivy (10, 1985-86) and Carol Garey (10, 1978-79).
Hooper, a 6-2 junior forward from Alliance, Neb., has produced double-doubles in four of her last six games. She had 25 points and 10 rebounds in the Big Ten Championship Game loss to No. 21 Purdue on March 4. She added 21 points and 10 rebounds against No. 14 Ohio State in the Big Ten semifinals March 3, and 15 points and 10 boards in little more than a half against Iowa on March 2.
Hooper produced arguably her most eye-popping double-double with 19 points and a career-high 18 rebounds in NU's win over Wisconsin Feb. 19, 2012. Her 18 boards tied for the 12th-highest total in school history and were the most by a Husker since Charlie Rogers grabbed 20 against Drake on Dec. 2, 1999.
Hooper added back-to-back double-doubles with 22 points and 15 rebounds against Iowa Jan. 26, and 12 points and 16 rebounds at Illinois Jan. 29. She notched double-doubles in a personal-best four straight games from Dec. 18, 2011 to Jan. 5, 2012.
Huskers Join Top 15 in National Polls with Strong Openers
Nebraska climbed to No. 15 in both major national polls when the first regular-season rankings were released the week of Nov. 12. The Huskers rose three spots in the Associated Press Poll (Nov. 12) and four spots in the USA Today/ESPN Coaches Top 25 (Nov. 13).
NU's appearance in the first regular-season AP poll marked the Huskers' 16th consecutive week in the AP rankings – the longest streak in school history – after closing 2011-12 at No. 17 in the final regular-season rankings. NU's previous longest stretch in the AP rankings came with 14 weeks in 2009-10. The Huskers returned to the coaches poll after just missing out in a final top-25 ranking in 2011-12. The Huskers earned the 26th-highest vote total in the final poll after being ranked for nine consecutive weeks to close the regular season.
Nebraska's 2012-13 schedule is littered with top competition receiving votes in the preseason AP poll. Maryland, which comes to the Devaney Center on Nov. 28 for the Big Ten/ACC Challenge, maintained its No. 5 ranking in both polls.
Preseason Big Ten favorite Penn State, which the Huskers play twice (Jan. 13, March 3) slipped to ninth in both polls. Purdue, which played a total of five overtimes in two games against the Huskers last season, climbed to No. 18 in the AP poll and No. 14 in the USA Today/ESPN rankings. Ohio State, which the Huskers play two times (Jan. 31, Feb. 14) this season, is tied for 20th in the AP and is No. 21 in the coaches poll.
In addition to those six games against preseason top-25 foes, the Huskers will play seven more games against teams that earned at least one top-25 vote. Florida State, which journeys to the Devaney Center on Dec. 8, earned 12 votes in the AP poll, while Michigan State and Iowa both earned votes last this week. Michigan, Creighton and USC also earned votes in the preseason top 25.
Nebraska's History of Success at Home
The Huskers produced a 13-3 record at the Bob Devaney Sports Center in 2011-12. Since the Devaney Center opened in 1976-77, the Huskers are 377-126 (.750) in games played in the arena, including 141-85 (.624) in conference games. Since 2003-04, NU is 113-30 (.790) at the Devaney Center.
NU has posted double-figure home victory totals in nine consecutive seasons, including a perfect 16-0 mark in 2009-10. NU was 11-4 at home in 2010-11.
Big Ten Network Providing Major Exposure for Huskers
For the second consecutive season, Nebraska expects to have every regular-season and postseason game available in video form for Husker fans to follow all the action.
For the first time in school history in 2011-12, all 33 games played by the Huskers were delivered by national television or live video streams to Husker fans. In 2012-13, Nebraska expects its highest level of national TV exposure in school history, while adding two outstanding alternative video streaming sources.
Overall, the Huskers expect to have a minimum of 10 regular-season games televised nationally, including seven by the Big Ten Network and BTN2Go.com. Nebraska's battle with Purdue will be televised nationally by CBS on Jan. 5, while the Huskers' clash with Penn State on Jan. 13 will be carried live on ESPN2. NU's non-conference road game at USC (Nov. 23) will be televised by the Pac-12 Network. Nebraska's final two games of the year at Wisconsin and at home against Penn State could also be picked up by the Big Ten Network.
The Big Ten Network also distribute at least nine other Nebraska women's basketball games through live video streams on BTN.com. For complete television and live-stream listings, visit Huskers.com. Fans can subscribe to BTN.com by visiting http://video.btn.com/allaccess. A yearly subscription for all Nebraska events on BTN.com is just $79.95. Fans can gain access to every Big Ten event stream for just $119.95 per year. Monthly subscriptions are also available.
HuskersNside also plans to provide Husker fans more video streaming opportunities on the Internet. Nebraska's premium site on Huskers.com streamed NU's exhibition finale against Nebraska-Kearney (Nov. 4), before streaming the season opener against North Carolina A&T (Nov. 9). Non-conference home games against Northern Arizona (Nov. 16), Idaho State (Dec. 1), Florida State (Dec. 8) and Grambling State (Dec. 29) also will be streamed through HuskersNside.
Nebraska's road games at South Dakota State (Nov. 18) will also be streamed to HuskersNside subscribers through a video share with GoJacks.com. Similar stream shares could occur with Creighton (Dec. 5) and South Florida (Dec. 16) through their premium websites. All three schools share the same Internet partner – NeuLion – as the Huskers, which could allow those streams to become part of the HuskersNside women's basketball package for the season.
Visit the following link – https://www.nmnathletics.com/PremiumVideo.dbml?&DB_OEM_ID=100 – to subscribe to HuskersNside.
Monthly packages are available on HuskersNside for $12.95, while a special women's basketball package is available now for $29.95. Four-month passes are on sale for $39.95, while year-long passes are just $54.95.
Huskers Smashed School Three-Point Record Again in 2011-12
The 2011-12 Huskers produced another record-setting three-point season, connecting on 230 threes on a record 759 attempts. Nebraska led the Big Ten with 7.0 made threes per game, matching the school-record the Huskers set in 2010-11.
Nebraska's 230 threes surpassed the 225 the 2009-10 Huskers hit. NU's 759 attempts shattered the previous school recored of 661 also set in 2009-10.
The Huskers hit seven or more threes in 17 of 33 games in 2011-12 (UAPB-9, MVSU-14, at Florida State-9, UTPA-7, Northern Arizona-10, Vermont-8, South Dakota State-8, at Iowa-10, Penn State-7, at Ohio State-7, Minnesota-8; at Purdue-13; Michigan-9; Minnesota-8; Northwestern (Big Ten)-9; Iowa (Big Ten)-7; Ohio State (Big Ten)-9).
NU hit a season-best 14 three-pointers on 26 attempts against Mississippi Valley State, which marked the second-highest total in school history. It trailed only the 17 threes the Huskers hit against Vermont (17-33) to open the 2010-11 season. They added the third-best mark by draining 13-of-34 threes on the road in an epic 93-89 triple-overtime victory at No. 15 Purdue on Feb. 2. Nebraska also connected on 10-of-19 threes in a win at Iowa on Jan. 8, after hitting 10-of-22 threes at Northern Arizona on Dec. 10. Nebraska attempted a school-record 37 threes in the loss to Michigan Feb. 9, while connecting on 9. NU went 8-for-22 in the second half against the Wolverines.
Prior to 2009-10, the school-record for three-pointers made in a season was 173. Coach Connie Yori's Husker teams own the top nine three-point shooting seasons in school history. Before Yori's arrival, no Husker team had hit more than 132 threes in a season, or attempted more than 437.
Hooper Leads Assault on Husker Three-Point Records
In addition to her impressive scoring and rebounding numbers, Jordan Hooper has hit three-pointers at a record-breaking rate since her arrival at Nebraska.
The 6-2 forward shattered the NU single-season freshman record with 67 threes (67-184, 36.4 percent) in 2010-11, and drained 67 more threes in 2011-12, which is the second-best total by a sophomore in Nebraska history. Hooper's 2011-12 season total trailed only Kiera Hardy's school-record total of 85 set during her sophomore campaign in 2004-05.
In 66 career games, Hooper has hit 138 three-pointers to rank fifth on the Nebraska career list. She needs seven more to catch Kate Galligan (1993-96) in fourth on the school career chart. Hooper is more than halfway to Kiera Hardy's NU career mark of 267.
In 2010-11, Hooper tied the Nebraska single-game record with seven three-pointers at Missouri on Feb. 2, 2011. She scored 31 points against the Tigers, including 28 on six threes in the second half alone.
Hooper Plays Beast on Boards
Jordan Hooper led the Big Ten and ranked among the nation's top rebounders with 9.3 boards per game as a sophomore in 2011-12.
Her 18-rebound effort in a win over Wisconsin on Feb. 19 put her in rare company in the Nebraska record books, tying for the 12th-highest single-game total in school history. It also marked the best rebound total by a player in Coach Connie Yori's first 11 seasons at Nebraska. It was also the highest total by a Husker since Charlie Rogers grabbed 20 rebounds against Drake on Dec. 2, 1999.
Hooper's 18-board performance represented her third time in seven games with 15 or more rebounds. She became just the seventh player in Husker history to grab 15 or more rebounds three times in a career. and just the sixth Husker to pull down 15 or more boards three times in a season, joining Janet Smith, Carol Garey, Nafeesah Brown, Pyra Aarden and most recently, Keasha Cannon-Johnson (2001-02).
In back-to-back games last season, Hooper grabbed 15 rebounds in a win over Iowa (Jan. 26), before ripping down 16 boards in a victory at Illinois (Jan. 29). She joined Smith and Aarden as the only Huskers to pull down 15 or more boards in back-to-back games.
Sample Joined Cady as Freshmen in 2011-12 Starting Five
Hailie Sample joined Emily Cady as freshman forwards in Nebraska's starting five for all 33 games in 2011-12. Cady and Sample became the first Husker freshman tandem in history to start every game together in a season. In fact, only seven freshmen in school history prior to 2011-12 had ever started every game in a season for NU, including current Husker senior Lindsey Moore (school-record 34 starts, 2009-10) and junior Jordan Hooper (31 starts, 2010-11).
Two other freshmen have started every game under Coach Connie Yori, including forward Kelsey Griffin (32 starts, 2005-06) and guard Dominique Kelley (33 starts, 2007-08). The only other freshmen in NU history to start every game were Meggan Yedsena (28 starts, 1990-91), Angie Miller (28 starts, 1983-84) and Jan Crouch (31 starts, 1975-76).
Pinnacle Bank Arena to Provide New Home to Huskers in 2013-14
Nebraska continues preparations to move into its new home for men's and women's basketball – Pinnacle Bank Arena – next season. Construction on the $179 million arena has marched ahead of schedule with favorable building conditions for more than a year.
The Huskers will continue to call the new Hendricks Training Complex home for practice, while the Nebraska volleyball, wrestling and gymnastics team will call the Devaney Center home for competition.
The arena project was approved by voters in May 2010. Pinnacle Bank Arena is expected to open in the fall of 2013. Nebraska men's and women's basketball teams will be the primary tenants of the 470,400-square-foot facility, which can hold nearly 15,000 fans for Husker hoops.
As the exclusive sponsor of the arena and arena site, the new arena website will be PinnacleBankArena.com. The agreement also calls for Pinnacle Bank to receive: three exterior signs; the Pinnacle Bank Arena logo on the center-hung scoreboard, public exterior doors and adjacent light pole banners; signs on the main and upper concourses; use of a center court suite and use of the arena for two days per year; and three locations for ATM machines in the arena.
Huskers Made New Home at Hendricks Complex in 2011-12
The Nebraska men's and women's basketball and wrestling programs moved into their new homes at the Hendricks Training Complex in October of 2011.
The 80,000-square foot facility adjacent to the Bob Devaney Sports Center includes separate practice courts for the men's and women's basketball programs, as well as expanded locker rooms, player lounges, team rooms and offices.
The $18.7 million facility includes a 5,000-square foot weight room, a completely renovated athletic training area that tripled the size of the previous area at the Devaney Center, and a nutrition station similar to the one in the Osborne Complex.
The building is named for Tom and Mary Hendricks of Pipe Creek, Texas, and their children, Jennifer and Brandon, as they provided the lead gift in this project to benefit Husker student-athletes for years to come.
Throughout the facility, efforts have been made to give student-athletes the best training environment to succeed. Both the men's and women's basketball practice gyms are a court-and-a-half with six baskets, allowing additional work while the main floor is being used. The courts themselves are made with premium maple flooring with sleeper cushions that absorb shock to minimize injury. Both gyms have advanced acoustics as well as 103-inch plasma screens.
The amenities inside the facility are top-of-the-line, as the main entrance features a two-story abstract net sculpture, as well as a granite fountain imported from China. The facility also features two video walls and 63 TVs. The women's lounge features three 65-inch televisions and a unique LED bubble wall. The Huskers have a custom locker room with iPads built into the lockers, as well as custom back-lit displays.
The Hendricks Training Complex is the first project completed in the Expand Their Experience Campaign. For more information on the other facility projects, visit www.ExpandTheirExperience.com.
Yori's Huskers Own Success Against Top 25 Foes
Nebraska has made a habit of knocking off top-25 opponents during Connie Yori's 10 seasons at the helm. In fact, the Huskers' final win last season over No. 14 Ohio State (March 3, 2012) marked Nebraska's 25th win over an AP Top 25 foe under Yori
The Huskers also defeated No. 8 Ohio State (Feb. 26), which marked NU's sixth victory over a top-10 foe under Yori. Prior to Yori's arrival at Nebraska in 2002-03, the Huskers owned just one win over a top 10 opponent in school history.
NU produced five wins over AP Top 25 teams (at game time) last season, including a 93-89 triple overtime win at No. 15 Purdue (Feb. 2). The Huskers also knocked off No. 16 Penn State (Dec. 30) on the road in their first-ever Big Ten Conference game, while defeating No. 23 USC (Nov. 18) at the Devaney Center.
In 2009-10, the Huskers set the school single-season mark with eight wins over top-25 teams. NU's top-25 wins that season came against No. 5 LSU, No. 9 Baylor, No. 10 Oklahoma State, No. 11 Oklahoma, No. 12 Texas A&M, No. 13 Iowa State, No. 16 Iowa State, No. 22 UCLA. The win over No. 9 Baylor and freshman Brittney Griner, was Nebraska's first-ever road win over a top-10 team. The Huskers' three wins over top-10 foes in 2009-10, matched Nebraska's previous total from the previous 35 seasons.
The highest-ranked team Nebraska has ever defeated was the 2004-05 Baylor team that went on to win the national title. NU outlasted No. 2 BU, 103-99 in triple overtime on Jan. 12, 2005. The Huskers' 21-point win over No. 10 OSU on Feb. 3, 2010, marked NU's largest victory margin ever over a top-10 team. Nebraska's 29-point win over No. 14 Iowa State in 2005 was NU's largest victory margin in history over a top-25 foe. Nebraska's 56-45 win over No. 15 Texas at the Devaney Center in 2008 also marked the lowest point total ever allowed by the Huskers against a ranked opponent.
Before Yori's arrival at Nebraska in 2002-03, the Huskers had not defeated a top-10 team since a 73-67 win over No. 9 Iowa on Dec. 8, 1996, and had never beaten a top-five opponent.
Huskers Worked Overtime for Wins in 2011-12
Nebraska went 2-1 in overtime in 2011-12, and the three extra-long games went a combined seven overtimes. The seven overtimes were the most the Huskers played in a single season in school history, and marked the first time that NU played multiple multi-overtime games in the same season.
The Huskers' 93-89 3OT win at No. 15 Purdue on Feb. 2, was the first road triple-overtime game in school history and marked the second overall 3OT game (NU 103, Baylor 99 3OT, Jan. 12, 2005). Nebraska added a 74-70 double-overtime loss against the Boilermakers in the championship game of the Big Ten Tournament on March 4 in Indianapolis, Ind.
Nebraska notched a 97-88 double-overtime win at Northern Arizona on Dec. 10. The wins at NAU and Purdue marked the first time in school history that Nebraska won two true road overtime games in the same season.
The Huskers have played 35 overtime games in school history, but just six multi-overtime games, with three of those coming in 2011-12. NU is 5-1 all-time in multi-overtime games, and 18-17 overall in OT. The Huskers are 5-3 in OT in Coach Connie Yori's 10 seasons at NU. The last time Nebraska won two overtime games in the same season was 1995-96, when the Huskers went 2-1, including a double-overtime win against Colorado. NU went 3-0 in overtime games in 1975-76, with all three of those games coming against non-Division I teams on neutral courts.
Husker Sports Network, Huskers.com Carries NU World-Wide
The Husker Sports Network and Nebraska women's basketball have teamed up for well over a decade to take every game, home and away, around the world for free on Huskers.com.
In addition to carrying every women's basketball free on Huskers.com, the Husker Sports Network flagship stations B107.3 FM-KBBK (Lincoln) and The Wolf 93.3 FM-KFFF (Omaha) provide strong FM signals for Husker women's basketball and volleyball. 880-AM-KRVN (Lexington) also provides a huge AM signal statewide in central Nebraska, while more than 20 stations have joined the Husker Sports Network's women's basketball coverage across the state.
The Husker Sports Network is in its 18th season of producing and marketing the live broadcasts of Nebraska women's basketball in 2011-12. Women's basketball play-by-play announcer Matt Coatney and color commentator Jeff Griesch are in their 12th year together as the Huskers' broadcast team.
Catch Coach Yori's Radio Show on the Husker Sports Network
Nebraska Coach Connie Yori will appear on the Husker Sports Network regularly throughout the season with host Matt Coatney for the Connie Yori Radio Show. The show will begin with one appearance in November, before becoming a regular, one-hour segment on the popular Sports Nightly Radio Show in December. The first show is scheduled for Monday, Dec. 10 at 8 p.m. (CST). The show will air regularly on either Monday or Tuesday nights at either 7 or 8 p.m., depending on conflicts with other live events on the network. A tentative schedule for the show can be found below.
Date – Upcoming Opponents – Time
November – One Show – TBA
Monday, Dec. 10 – at South Florida (Dec. 16) – 8 p.m.
Monday, Dec. 17 – Oral Roberts (Dec. 20) – 8 p.m.
Monday, Dec. 24 – Grambling State (Dec. 29) – 8 p.m.
Tuesday, Jan. 8 – at Indiana (Jan. 10) / at Penn State (Jan. 13) – 7 p.m.
Tuesday, Jan. 15 – Illinois (Jan. 17) / at Minnesota (Jan. 20) – 7 p.m.
Monday, Jan. 21 – Michigan State (Jan. 24) – 8 p.m.
Monday, Jan. 28 – at Ohio State (Jan. 31) / Minnesota (Feb. 3) – 8 p.m.
Tuesday, Feb. 5 – at Northwestern (Feb. 7) / at Iowa (Feb. 11) – 7 p.m.
Tuesday, Feb. 12 – Ohio State (Feb. 14) – 7 p.m.
Tuesday, Feb. 19 – at Michigan (Feb. 21) / Iowa (Feb. 24) – 7 p.m.
Monday, Feb. 25 – at Wisconsin (Feb. 28) / Penn State (March 3) – 8 p.m.
Tuesday, March 5 – at Big Ten Tournament (March 7-10) – 7 p.m.
Tuesday, March 12 – Season Review/Postseason Preview – 7 p.m.
Monday, March 18 – Postseason Preview (NCAA Selection 6 p.m.) – 7 p.m.
Bank of the West Coach Connie Yori Show
The Bank of the West Coach Connie Yori Show is back for its 11th season in 2012-13, providing in-depth analysis and outstanding features in the year-long coverage of Nebraska women's basketball. Coach Yori and host Jeff Griesch will discuss the highlights, which begins in November and continues throughout the season. The show will be available on Time Warner Cable On-Demand this season, and also will be available free world-wide on Huskers.com.
My TV (10.2/11.2) will distribute the show in Lincoln and Grand Island, while Huskers.com will have new shows available on Tuesdays during the season.
Spencer Municipal Utilities in Spencer, Iowa, will also carry the show on SMU-3, each Thursday at 10 a.m., and Saturday and Sunday at 10 p.m. each week.
The first Connie Yori Show will be available on Huskers.com on Thursday, Nov. 8. Shows throughout the season will be available on Huskers.com on Nov. 27, Dec. 4, Dec. 11, Dec. 25, Jan. 8, Jan. 15, Jan. 22, Jan. 29, Feb. 5, Feb. 19, Feb. 26, March 5 and either March 12 or March 19.
There will be no show on Dec. 18, Jan. 1 or Feb. 12.