Huskers Close Opening Weekend With 5-0 Record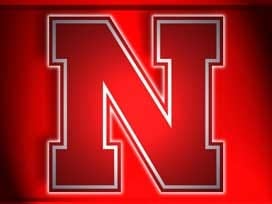 Posted by: Sports
Taylor Edwards hit another big home run and her twin sister Tatum tossed four scoreless innings as the Nebraska softball team capped a perfect weekend with a 11-0, five-inning victory over New Mexico on Sunday afternoon.
With the win, Nebraska finished 5-0 at the Hotel Encanto Invitational, matching its best start to a season since 2003. Taylor Edwards finished 3-for-3 with a double, a home run, two runs scored and five RBIs. Tatum picked up her fourth win of the year, improving to 4-0 on the season by tossing four scoreless innings, allowing only two hits. Freshman right-hander Danica Bishop made her Husker debut by tossing a 1-2-3 bottom of the fifth inning.
Other offensive stars for Nebraska included senior Brooke Thomason, who produced two doubles and four RBIs. Freshman Kiki Stokes and senior Gabby Banda were the beneficiaries of Taylor Edwards and Thomason's big offensive days, scoring three runs each.
Lauren Soles (0-2) took the loss for New Mexico, which fell to 0-6 on the season. Soles allowed seven runs (five earned) in 3.0 innings.
Nebraska struck quickly, scoring three runs just three batters into the game. A pair of Lobo errors allowed the first two Huskers to reach, before Taylor Edwards planted a changeup over the wall in left for a three-run homer.
The Huskers added to their lead in the top of the third. Senior Gabby Banda began the inning with a walk before Taylor Edwards singled. Thomason then moved the runners to second and third, respectively, with a sacrifice bunt. Following a strikeout, Tatum Edwards walked to load the bases, before Banda came home on a wild pitch to give Nebraska a 4-0 lead.
In the top of the fourth, the Huskers loaded the bases with no outs as sophomore Jordan Bettiol walked, freshman Alicia Armstrong singled and freshman Kiki Stokes walked. Banda then drew a five-pitch walk against new pitcher Kari Gutierrez to score Bettiol and increase the lead to 5-0. Taylor Edwards worked another walk to force in Armstrong with the second run of the inning. Thomason then fell behind in the count 0-2 before ripping a 1-2 offering to the gap in right center for a bases-clearing, three-run double that stretched Nebraska's lead to 9-0.
NU made it 10-0 in the top of the fifth, when Stokes was hit by a pitch to begin the frame and scored on a one-out double from Taylor Edwards. Thomason followed with her second straight double to score freshman pinch runner Emily Lockman.
Bishop then retired all three batters she faced in the bottom of the fifth to preserve the shutout.
Nebraska returns to action with a pair of games on Friday at the Hillenbrand Invitational in Tucson, Ariz.