Huskers compete at European Athletic Championships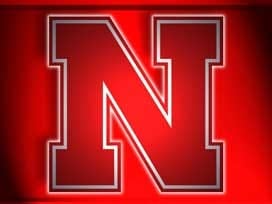 Posted By: Brett Edwards
A contingent of current and former Huskers took to the track at the European Athletics Championships in Helsinki, Finland on Wednesday, kicking off five days of competition.
Bjorn Barrefors finished the first day of decathlon action in 14th place with 3, 976 points. He started the day with a personal-best time of 11.02 in the 100 meters. He then recorded a leap of 23-6 1/4 (7.17) in the long jump and a throw of 42-10 1/4 (13.06) in the shot put, before posting a mark of 6-5 1/2 (1.97) in the high jump. Barrefors closed the day with a season-best time of 49.90 in the 400 meters.
In addition, former Husker Ineta Radevica advanced to the finals of the women's long jump. She posted a jump of 21-1 1/2 (6.44) to move on to the finals which will take place tomorrow. Mara Griva also represented the Huskers in the long jump, finishing with a leap of 19-8 1/4 (6.00), but it would not be enough to advance to the event finals.
Carl Myerscough finished eighth in the first group of men's shot put competitors. He produced a throw of 63-4 (19.30) on his second attempt, but will not advance to the finals. He will also compete in the discus on Friday.