Huskers Complete First Week of Spring Practice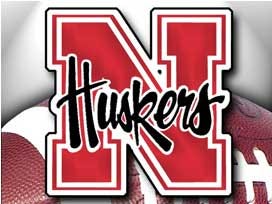 Posted By: Sports
Story Courtesy: Nebraska Athletics
Nebraska completed its fifth practice of the spring on Saturday with a two-hour workout under sunny skies and spring-like temperatures in Lincoln. The Huskers worked in full pads on Saturday, and for the first time this spring the entire roster practiced simultaneously.
Nebraska had practiced in two groups for the first four workouts of the spring, but worked as one unit on Saturday, beginning the practice with special teams work. Head Coach Mike Riley said the Huskers will follow a similar practice schedule on Monday when Nebraska returns to the practice field, and evaluate the practice format for the remainder of the spring.
With the completion of Saturday's practice, the Huskers are a third of the way through spring practice. Riley said the learning curve in the first year of a job is different than being entrenched at Oregon State for a dozen years, but he applauded the work of this team.
"After the first third of spring practice, it hits you right between the eyes what being at a place for a long time means," Riley said. "We could roll the balls out on the first day and here it was kind of starting from scratch. But the work and attention to detail of these guys is very good, and I think we have some outstanding character leadership on this team."
Riley also complimented the transition being made by four true freshmen defenders who joined the Husker program at semester. Avery Anderson, Eric Lee and Aaron Williams are working in the secondary, while Dedrick Young has impressed at linebacker.
"Those are mature young men," Riley said. "The biggest compliment I can give them is that at students in college and as football players they kind of blend in."
Riley updated the injury status of defensive backs Daniel Davie and Charles Jackson. Davie (ankle) is expected to return to practice later in spring ball, while Jackson (knee) will undergo minor surgery, but should be at full strength for summer conditioning and the season.
Nebraska returns to the practice field on Monday for the first of three practices next week. The Huskers will also work out on Wednesday and Friday before departing for Spring Break.