Huskers conclude practice #9 of spring ball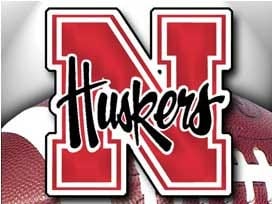 The Nebraska football team practiced for a little over two hours on Wednesday on the Ed and Joyanne Gass Practice Fields, continuing its preparation for the Red-White spring game. Head Coach Bo Pelini spoke to the media following practice.
"(Practice) was good," Pelini said. "We've had a good couple days. We're getting a lot of work done; we're getting a lot of reps in. We're short at a couple of positions and that's hindering us in some areas and we've got a couple guys nicked up, but nothing big. We're getting a lot of work done."
Pelini said that the defensive line was one of the positions where some players are "nicked up."
"We're short there and obviously we've got a couple of guys nicked up at the wide receiver position," Pelini said. "It limits us a little bit but we're getting good work done."
Pelini also talked about the linebacker position, saying that senior Will Compton has impressed him so far.
"Will's playing really well," Pelini said. "Will's doing a good job and I think he's going to have a heck of a year for us. He's playing really good football. (Sean) Fisher and (Alonzo) Whaley are doing a really good job. There's a little bit of a drop off from the ones to the twos, so the twos have a lot of work to do yet."
When talking about secondary, Pelini added that senior P.J. Smith has been showing improvement.
"(P.J.) is doing a really good job," Pelini said. "All of our safeties as a whole, we have good depth there. (To be a regular) he needs to be more consistent, more accountable. He's doing a pretty good job. He's had a good spring up to this point."
The Huskers have 10 days remaining before their annual Red-White spring game on April 14. Tickets are still available for the spring game and can be purchased on Huskers.com.