Huskers continue Capital One Bowl preparations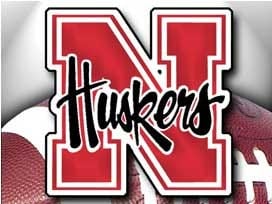 Posted By: Sports
The Nebraska football team practiced for two hours inside the Hawks Championship Center on Tuesday in preparation for its New Year's Day Capital One Bowl matchup with Georgia. Offensive Coordinator Tim Beck met with media after practice for the first time since the Big Ten Championship Game.
Beck talked about the challenge the Husker offense will face when playing a stout Georgia defense. The Bulldogs boast the No. 2 pass defense in the SEC, allowing only 172 yards per game. Georgia also has one of the most dynamic defenders in the country in junior linebacker Jarvis Jones, the SEC Defensive Player of the Year. Jones is second in the SEC with 12.5 sacks this season, while leading the conference in tackles for loss (22.5) and forced fumbles (7).
"They are very athletic," Beck said of Georgia's defense. "They are a typical good SEC defense."
With senior I-back Rex Burkhead back and fully healthy, Beck likes the added dimension Burkhead brings to the already potent NU offense.
"It is great to see him back out here having fun," Beck said. "The injury was something on the back of his mind, now he is a lot more carefree, I am really happy for him."
With all of the senior leadership the Huskers carry this season, Beck hopes that the class goes out the right way with a victory in the last game of their careers.
"These guys lay it out on the line every week, they play really hard, and I am proud of them," Beck said. "I want to see them go out the right way."
Going into the Capital One Bowl with a 10-3 record, Beck believes beating Georgia would provide a huge boost of momentum going into next season.
"I think (a win) would be huge, Georgia is a great football team," Beck said. "It will get the bad taste out of our mouths and get us to 11 wins. Carrying that into next season, offensively we are young, we only are losing a couple of seniors and we are getting most of our guys back, so I think it would be something great to build on."
Beck also noted that graduate assistant Vince Marrow hopes to still coach in the bowl game even though he recently accepted a full-time assistant job at Kentucky.
Check back at Huskers.com for more coverage Thursday as the Nebraska football team continues to prepare for the Capital One Bowl. The Huskers and Bulldogs kick off at Noon (Central) on New Year's Day, and the game will be televised on ABC.