Huskers Continue Spring Practice With Scrimmage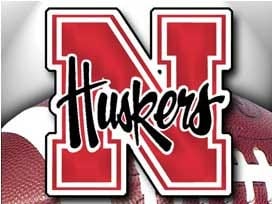 The Nebraska football team practiced for just over two hours on Saturday morning. The Huskers were in full pads and practiced in the Hawks Championship Center and the Ed and Joyanne Gass Grass Fields.
The Huskers practiced for about an hour and then spent over an hour scrimmaging with a little more than 100 plays. Nebraska head coach Bo Pelini said that Saturday's practice gave him a lot of looks at different guys.
"I thought it was a good go," Pelini said. "There was a lot of good competition. We got a lot of guys reps, so we'll evaluate it and see where we are."
Pelini said that the coaching staff is mixing and matching players right now more than playing ones and twos and spoke about that.
"Obviously this is a team game, but were mixing and matching and putting a lot of different guys in different positions," Pelini said. "It's not about having ones and twos and threes and all that. We're trying to get guys reps and trying to get guys better individually. Obviously it's a team game and we're trying to work together, but sometimes it hard to evaluate where you are as far as a units are concerned because we're not really playing that way right now. It's about developing each guy individually and we'll see where we are after we evaluate this tape and move forward."
Pelini also said that he likes what the team is doing and has seen a lot of progress from players especially sophomore running backs Ameer Abdullah and Aaron Green.
"Ameer and Aaron ran really well today, and did some really good things out there," Pelini said. "I think we're moving along at the running back spot. I'm seeing a lot of good things there."
When asked if Nebraska wanted to throw the football more this year, Pelini said that the growth of quarterback Taylor Martinez as a player within the offensive system will probably help them do that.
"Taylor has been sharp. He's throwing the football well. I think he has a lot better understanding of how to use the system. That's where were heading. I think he's playing good football for us right now. He's throwing the football really well," Pelini said.
The Huskers have one more week of spring practice and Pelini said he wants to keep seeing progress from the team.
"Just continue to progress every day. If we keep doing that, and we get the same effort we had this last week. I told our guys yesterday,' you can kind of see the light at the end of the tunnel,' Pelini said. "You see where things are. You can't relax. You got to keep going each and every day. We've got a lot of work to do as a football team. We got to take advantage of every opportunity."
The Huskers will practice again on Monday afternoon as they continue to gear up for Saturday, April 14 Red-White Spring game.