Huskers cruise by Indiana 67-38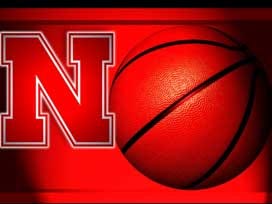 Posted By: Sports
Rachel Theriot scored a career-high 14 points and dished out six assists, while Jordan Hooper and Emily Cady added double-doubles to lead Nebraska to a 67-38 win at Indiana on Thursday night.
With the victory, Nebraska improved to 12-4 overall and 2-1 in the Big Ten, while Indiana slipped to 10-6 and 1-2 in the conference.
Theriot, a 6-0 guard from Middleburg Heights, Ohio, hit 7-of-9 shots from the field, including 5-of-5 in the first half to produce the best game of her career.
Hooper, a 6-2 junior forward from Alliance, Neb., added 11 points and 11 rebounds in just 23 minutes for her seventh double-double of the season and 24th of her career. Cady, a 6-2 sophomore forward from Seward, Neb., pitched in 11 points and 10 boards for her second double-double of the year.
Sophomore guard Tear'a Laudermill also came off the bench to ignite a suffocating Husker defense. Laudermill repeatedly prevented the Hoosiers from initiating their offense during a 24-3 surge for the Huskers that spanned the halves. Laudermill also matched her career high with 14 points to go along with two steals.
Fellow sophomore Katie Simon added eight points off the bench for the Huskers in Nebraska's most complete game of the season, building a 62-24 lead with more than seven minutes left.
Nebraska hit 42.9 percent (27-63) of its shots from the field, including 4-of-15 threes, while hitting 9-of-11 free throws. The Huskers outworked the Hoosiers from end to end, dominating the boards, 50-27. NU also grabbed 17 offensive boards.
The Huskers held Indiana to just 15-of-53 shooting from the field, including 3-of-15 from long range. The Hoosiers also hit just 5-of-10 free throws. Aulani Sinclair led Indiana with 15 points and nine rebounds, while Simone Deloach added 14 points off the bench. Jasmine McGhee (7) and Andrea Newbauer (2) were the only other Hoosiers to score in the game.
Nebraska worked its way to a 9-1 lead out of the gate by holding the home-standing Hoosiers without a field goal for the game's first 8:25. The Huskers maintained a nine-point lead with 2:30 left in the half, before erupting on an 11-0 run to close the period.
Laudermill scored five points during the closing run, including a three-pointer, while Theriot capped the first-half scoring with a backdoor layup with three seconds left. The shot wrapped up a 5-for-5 shooting half for Theriot, who finished with 10 first-half points to go along with four assists and a steal.
Laudermill added seven points on 3-of-4 shooting, while Cady pitched in seven points by hitting both of her field goal attempts and both of her free throws. Simon and Meghin Williams also combined for six first-half points on perfect shooting to help the Huskers hit 55.6 percent (15-27) of their field goal attempts. NU was also 5-of-6 at the free throw line, while going 2-of-7 from three-point range.
The Huskers opened the game just 5-of-14 from the field, but hit 10-of-13 shots to end the half. Nebraska led by 20 points despite Lindsey Moore and Hooper combining for just five points on 2-of-9 shooting.
Nebraska's defense also shut down the Hoosiers. Indiana went just 7-of-24 from the field (29.2 percent), including 2-of-9 from long range. The Hoosiers were also 1-of-2 at the line. NU outrebounded Indiana, 19-9 in the half, and won the turnover battle 7-6.
The Huskers put the game away with a 17-3 surge to open the second half and never looked back.
The Huskers continue their two-game Big Ten road swing when they travel to University Park, Pa., to take on No. 8 Penn State on Sunday. Tip-off between Nebraska and the Lady Lions is set for 1 p.m. (CT), with live national television coverage on ESPN2.