Preparing for UCLA's Offense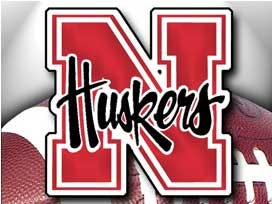 By Ian Hest
IHest@klkntv.com
Against Southern Miss, Nebraska's offense was phenomenal, racking up the 4th most yards of any school in the country. One of those 3 teams ahead of the Huskers, this Saturday's opponents, the UCLA Bruins. How they'll deal with that offense will be quite the task.
"To have as many plays as they had over 70 yards, it's going to be a challenge for us," Nebraska Secondary Coach Terry Joseph said. "Tackling is going to be vital."
The Huskers better be prepared to tackle well. In week 1 against Rice, UCLA scored 3 touchdowns on plays longer than 70 yards.
The Bruins finished with 646 total yards, nearly 350 on the ground. The Huskers know that will put more pressure on the defensive line.
"It goes front to back. That's a front to back responsibility," Coach Bo Pelini said. "It depends what the defense is, what the call is, but everyone has their part to play in handling it if you're going to handle it the right way."
One of the biggest issues facing the defense, how to stop duel-threat Freshman Quarterback Brett Hundley, who scored on a 72 yard run on his very first collegiate play.
In their past 10 games against mobile quarterbacks, Nebraska is just 5-5.
The coaching staff says, even though you put that style of play into one group, each running quarterback provides a unique challenge.
Pelini said, "Every offense is different…You have different plays, different structures."
But it's not just Hundley, the Huskers are keeping their eye on.
Senior Johnathan Franklin ran for more than 200 yards in his opener.
And through the air, the Bruins have as many as 8 guys who can catch passes and are taller than the entire Husker secondary.
If Nebraska is to be successful on Saturday, it'll be on 3rd down…UCLA was just 2-11 last week.