Huskers defeat Wildcats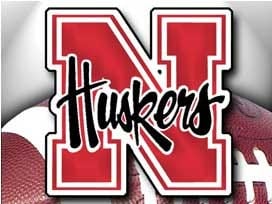 Evanston, Ill. – Quarterback Tommy Armstrong Jr. continued his impressive play by recording his first 100-yard rushing game of the season while adding nearly 250 passing yards to lead No. 20 Nebraska to a 24-13 win over Northwestern at Ryan Field on Saturday night.
Nebraska, which improved to 4-0 while adding a road win to open Big Ten Conference play, amassed 556 yards of total offense, while holding the Wildcats to 388 total yards. The Big Red also dominated time of possession 35:23-24:37. Northwestern slipped to 1-3 overall and 0-1 in the Big Ten while playing in front of a crowd of just over 40,000 at Ryan Field that included well over 20,000 Big Red fans.
Armstrong, a senior from Cibolo, Texas, accounted for 378 total yards on his own, including a career-high 132 rushing yards on just 13 carries. It was Armstrong second career 100-yard rushing yard effort, joining his 131-yard performance against McNeese State as a sophomore in 2014. Armstrong rushed for 95 yards in last week's win over No. 20 Oregon. He also pushed his career total beyond 1,500 yards.
Not only did Armstrong gash the Cat defense with his legs, he also completed 18-of-29 passes for 246 yards and one touchdown. He became just the second Husker in history to reach 9,000 career total-offense yards, joining Taylor Martinez. Armstrong finished the night with 9,210 yards of total offense in his career.
Alonzo Moore led the Nebraska receivers with three receptions for a team-high 72 yards, including a 59-yarder to set up Newby's second-quarter touchdown to give the Huskers a 10-7 lead.
Stanley Morgan Jr. added a team-high four receptions for 33 yards, while Brandon Reilly returned to action with one catch for 35 yards. De'Mornay Pierson-El added three receptions for 31 yards as nine different Huskers hauled in catches on the night.
With Armstrong leading the way on the ground, the Huskers rolled to 310 rushing yards, while improving to 7-0 under Coach Mike Riley when totaling 200 or more yards on the ground. Terrell Newby added 69 rushing yards on 10 carries with a touchdown, while Mikale Wilbon contributed 55 yards on six carries. Devine Ozigbo pitched in 41 yards on 13 totes.
Despite dominating the game statistically, Nebraska was unable to put Northwestern away because a pair of first-half fumbles into the end zone that resulted in touchbacks for the Wildcats instead of touchdowns for the Huskers.
Those setbacks caused the Huskers to trail 7-3 late into the first half until Newby found paydirt from four yards out for the Big Red with 1:41 left in the second quarter. Newby's run sent the Huskers to halftime with a 10-7 lead. Newby had a Nebraska season-long 49-yard run on the opening drive of the game. However, that Newby run resulted in a fumble lost instead of touchdown as he lost the ball from left hand as he lunged for the pylon while landing out of bounds.
While Nebraska lost a pair of turnovers in the Northwestern end zone in the first half, the Blackshirts evened that category with a pair of second-half interceptions.
On Northwestern's opening drive of the second half, Aaron Williams pulled down an interception in the end zone to prevent the Wildcats from regaining the lead. Williams, who recorded his second interception of the season, added seven tackles, including one tackle for loss.
Armstrong and the offense made Northwestern pay by marching 80 yards in 10 plays capped by Armstrong's four-yard touchdown pass to tight end Cethan Carter to give the Big Red a 17-7 edge. Carter finished with two catches for 31 yards while adding one carry for 16 yards.
Northwestern responded quickly with Clayton Thorson's 24-yard touchdown pass to Austin Carr to cap a five-play, 52-yard drive that cut Nebraska's lead to 17-13. Carr finished with eight receptions for 109 yards, while Thorson finished 24-of-37 for 249 yards through the air with two interceptions.
Although Northwestern cut into Nebraska's lead the Wildcats missed the extra point. It was the third mistake in a series of errors for the Cats in the kicking game that began with a missed 27-yard field goal by Jack Mitchell in the first quarter. The Wildcats also chose to fake a 40-yard field goal late in the first half and did not convert.
Leading 17-13 after Mitchell's missed extra point, Nebraska put the game away on its next drive, as Armstrong marched the Huskers 79 yards in nine plays capped by wide receiver Jordan Westerkamp's 10-yard touchdown run with 3:06 left in the third quarter. Westerkamp, a senior from the Chicago area who had nearly 200 family and friends at the game, added one reception for 13 yards to extend his streak of games with at least one reception to 30.
Westerkamp's touchdown run capped the scoring in the game, as Joshua Kalu closed out a strong effort by the Blackshirt defense with his interception deep in Nebraska territory to end Northwestern's final scoring threat late in the fourth quarter. Kalu finished the game with seven tackles.
Husker safeties Nathan Gerry and Kieron Williams led the Blackshirts with eight tackles apiece. Gerry added two tackles for loss including a shared sack with defensive tackle Mick Stoltenberg, while pitching in a pair of big breakups.
Defensive tackle Kevin Maurice added back-to-back sacks on Northwestern's final drive of the first half to end the Wildcats' scoring threat. As a team, Nebraska sacked Thorson four times for 17 yards lost. The Northwestern quarterback finished with 43 yards rushing on 10 carries, including a 42-yard touchdown run in the second quarter that gave the Wildcats a 7-3 lead.
Nebraska returns home next Saturday to battle the Fighting Illini of Illinois on Homecoming at Memorial Stadium. Kick-off is set for 2:30 p.m., with live television coverage by ABC, ESPN or ESPN2 in the 351st consecutive sellout at Memorial Stadium.
SCORING SUMMARY
#20 Nebraska 24, Northwestern 13
Saturday, Sept. 24, 2016
Ryan Field (Evanston, Ill.)
First Quarter (0-0)
No Scoring
Second Quarter (NEB 10-7)
NEB 13:40 – Drew Brown 23 FG, 13 plays, 74 yards, 5:47, NEB 3-0
NW 9:09 – Clayton Thorson 42 run (Jack Mitchell PAT), 1 play, 42 yards, 0:09, NW 7-3
NEB 1:41 – Terrell Newby 4 run (Brown PAT), 2 plays, 63 yards, 0:42, NEB 10-7
Third Quarter (NEB 24-13)
NEB 9:00 – Cethan Carter 4 pass from Tommy Armstrong Jr. (Brown PAT) 10 plays, 80 yards, 3:52, NEB 17-7
NW 7:29 – Austin Carr 24 pass from Thorson (Mitchell Kick No Good), 5 plays, 52 yards, 1:24, NEB 17-13
NEB 3:06 – Jordan Westerkamp 10 run (Brown kick), 9 plays, 79 yards, 4:17, NEB 24-13
Fourth Quarter (NEB 24-13)
No Scoring
Attendance: 40,284
Time of Game: 3:09
Game Start: 6:42 p.m.