Huskers Defeated by Illini at Big Ten Match Play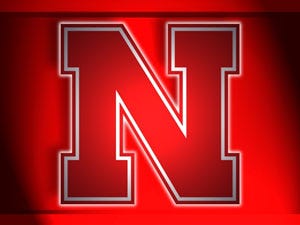 The Nebraska men's golf team lost to No. 1-seeded Illinois 6-0-0 on Saturday at the Big Ten Match Play at The Concession Golf Club. The Huskers went 0-2-1 in their first appearance at the Big Ten Match Play.
Illinois' Brian Campbell took the lead on Nebraska's Ryan Grassel on the second hole and never looked back in a 4&3 victory, giving the Fighting Illini an early 1-0 lead. Jordan Reinertson of Nebraska was in a tie match against Ross Frankenberg through 14 holes, but couldn't hang on in a 3&1 loss.
In the next group, Ross Dickson fell to Jonathan Hauter 4&3. Hauter took a 2 Up advantage after just as many holes, and built upon his lead on the back nine. Neil Dufford fared the best of the Huskers, losing 1 Up to the Illini's Mason Jacobs. The lead never got higher than 1 Up for either player in the back-and-forth match.
In the final foursome, Manuel Lavin held his ground early against Thomas Pieters, but Pieters was ultimately victorious by a score of 4&3. Scott Willman lost his match against Luke Guthrie 6&5. The match was all square after four holes before Guthrie won Nos. 5, 7, 8 and 9.
No. 7 Northwestern took home the team title with its 3-1-1 victory over No. 8 Minnesota in the championship match. The Wildcats' victory marked their third straight Big Ten Match Play title in the event's four-year history.
The Huskers return to action Feb. 25-26 at the Wyoming Desert Intercollegiate in Palm Desert, Calif.
Big Ten Match Play 


Feb. 10-11


The Concession Golf Club


Par 72 – 7,470 yards
No. 1 Illinois 6, No. 12 Nebraska 0
Brian Campbell (ILL) def. Ryan Grassel (NU) 4&3
Ross Frankenberg (ILL) def. Jordan Reinertson (NU) 3&1
Jonathan Hauter (ILL) def. Ross Dickson (NU) 4&3
Mason Jacobs (ILL) def. Neil Dufford (NU) 1 Up
Thomas Pieters (ILL) def. Manuel Lavin (NU) 4&3
Luke Guthrie (ILL) def. Scott Willman (NU) 6&5
Nebraska Records

Scott Willman 1-2-0

Manuel Lavin 1-2-0
Jordan Reinertson 1-2-0

Ryan Grassel 1-2-0
Neil Dufford 0-3-0
Ross Dickson 0-3-0