Huskers Doubles Team to Play in Finals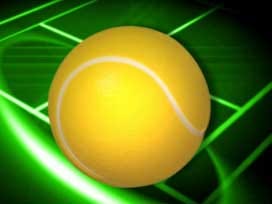 On Monday at the USTA/ITA Regional Championships, the Nebraska men's doubles team of Christopher Aumueller and Benedikt Lindheim defeated Oklahoma's squad of Dane Webb and Costin Paval, 8-5, to advance to tomorrow's championship. The Huskers will face the No. 1 seed in Tulsa's team of Ashley Watling and Clifford Marsland. The Huskers' doubles team is the No. 2 seed in the tournament.
"Doubles play was very good, and Aumueller and Lindheim played very well and beat a solid team from OU in the semifinals," head coach Kerry McDermott said. "I thought our guys played solid tennis from the beginning of the match until the end and deserved to win that match. Tomorrow is a new day and the guys are anxious to play in the finals. I am very excited for Aui and Bene because it was in this same tournament four years ago as freshmen where they got to the finals andlost. Now they have a chance to redeem themselves and bring home the championship."
The Huskers singles tournament run came to an end on Monday after both players were eliminated.
In his quarterfinal match, NU's Aumueller knocked off Oklahoma State's Chris Hayworth in straight sets, 6-1, 6-1. Aumueller's run came to an end in the semifinals when Drake's Anis Ghorbel was victorious, 6-4, 6-3.
"Aui played a great quarterfinal match against Hayworth, who beat him in three sets last week," McDermott said. "In the semifinals, I feel he didn't play as well, but you have to hand it to Ghorbel, as he put Aui on the defense all day and served big the entire match."
The other Husker competing in the singles tournament was Benedikt Lindheim, who was defeated in the quarterfinals by Oklahoma's Tsvetan Mihov, 6-2, 7-5.
"In singles today, Lindheim lost a tough match to Mihov and actually played a solid match," McDermott said. "Mihov was just was too good and had answers for everything that Bene hit at him."
Even with being eliminated in the singles draw, McDermott liked what he saw in his two players competing today.
"All in all, it was good to see the guys fight hard and put it on the line as that is all we can ever ask for," McDermott said.
The Huskers doubles squad will play in Tuesday's championship with the rights to automatically qualify for the 2011 USTA/ITA National Indoor Intercollegiate Championships Nov. 3-6 at the USTA Billie Jean King National Tennis Center in Flushing, New York. First serve is set for 9 a.m.