Huskers Drop Close Dual to Illini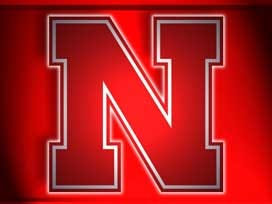 The Nebraska swimming and diving team dropped its second dual of the season on Saturday against the Illinois Fighting Illini at the Devaney Natatorium. NU fell to the Illini, 148-152, in a dual that went down to the last event. Nebraska drops to 2-2 on the season and 1-4 all-time against new conference foe Illinois.
The Illini started the day hot, winning the 200-yard medley relay in 1:45.70 over the Husker squad of Ellan Dufour, Shannon Guy, Natalie Morris and Ariel Weech (1:47.16). NU's Bailey Pons, Morgan Flannigan and Mailene Leslie got things started for the Huskers by sweeping the second event of the morning, the 1,000-yard freestyle.
Hayley Martin (1:51.99) kept things going for the Huskers in the 200-yard freestyle event, winning over the Illini's Courtney Pope (1:53.24). Illinois went on to win events 4-7 in the 100-yard backstroke, 100-yard breaststroke, 200-yard butterfly and the 50-yard freestyle. Weech notched a second-place finish in the 50-free, just .11 behind Illinois' Kristen Manias.
Payton Michaud swept the diving events for NU, earning wins in the 1-meter and 3-meter events (291.60, 299.18). Kaitlan Walker and Alyson Ramsey finished second and third, respectively, in the 1-meter event while Kailey Harmon notched a third-place finish in the 3-meter dive.
Weech swam to a victory in the 100-yard freestyle before Pons earned her second win of the day in the 500-yard freestyle. Pons, Flannigan and Leslie swept the event for the Huskers.
Guy followed Pons' victory with a victory of her own in the 100-yard butterfly (56.53). Morris finished third in the event for NU as well.
In the final and deciding event of the afternoon, the Nebraska team of Martin, Kelly Dunn, Pons and Weech won the 400-yard freestyle relay, but it wasn't enough to stop the Illini squad from finishing second and third, ensuring the dual for the Illini.
The Huskers will return to the Devaney Natatorium on Saturday, Jan. 28 at 1 p.m. for Nebraska's senior day.