Huskers drop series opener to Iowa 4-3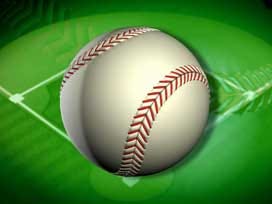 A four-run fifth inning propelled the Iowa Hawkeyes to a 4-3 series-opening win over the Nebraska baseball team (20-12, 3-4 Big Ten) on Friday night at Hawks Field. The Huskers took a 2-0 lead into the fifth and cut Iowa's lead to one with a run in the bottom of the fifth, but were unable to plate a run over the final four innings to tie the game.
The Huskers tallied eight hits on the night, including two singles from Michael Pritchard and a double each from Chad Christensen, Josh Scheffert and Kale Kiser. Iowa responded with nine hits, all singles, and only walked twice, but used three Husker errors to score a pair of unearned runs. NU's three errors put a damper on a fine play in the top of third inning by Kiser. With runners on first and second with one out, Chett Zeise laced a line drive to left field, but Kiser got a great jump on the ball to not only made a diving catch, but also and doubled-off Andrew Host at second base to end the Hawkeyes' scoring opportunity.
Cory Burleson scored the first run of the game in the bottom of the third on a two-out single by Pritchard. Burleson walked with one down and moved to second on his second stolen base of the season. Following a pop out by Kiser, Pritchard broke the 0-0 tie with the Huskers' first hit of the game.
NU came out swinging in the fourth with a leadoff double from Christensen and an infield single by Kash Kalkowski to give NU runners at first and second with no outs. Scheffert then roped a double into the right-center-field gap that scored Christensen to put the Huskers up 2-0. NU's rally soon died when Kalkowski was thrown out at home on a grounder to third base, Kurt Farmer fouled out and Burleson struck out to end the inning.
After getting their leadoff runner on in each of the first three innings, but failing to score, the Hawkeyes broke through with four runs in the top of the fifth to take a 4-2 lead. Keith Brand opened the frame by getting into scoring position on a pair of errors by Farmer on a ground ball. Eric Toole then reached on a bunt single and NU starter Tom Lemke loaded the bases when he hit Andrew Host, which ended Lemke's night. Tyler King entered the game and was touched for a two-RBI single off the bat of Mike McQuillan. Jacob Yacinich then laid down one of Iowa's four sacrifice bunts on the night to move two Hawkeyes into scoring position with one out. Dylan Vogt relieved King and struck out Ziese, but gave up a two-out single to Jake Mangler that scored the eventual game-winning run.
Nebraska got one run back in the bottom of the fifth when Kiser led off with a double and scored on a RBI-fielder's choice off the bat of Rich Sanguinetti. Neither team was able to get much else going offensively over the final four innings, as each team produced just two hits.
The two squads will meet again tomorrow at 2:05 p.m. back at Hawks Field. Sophomore Brandon Pierce is set to make his first conference start of his career and carries a 1.93 ERA into the game. The Hawkeyes will counter with junior lefty Matt Dermody, who is 1-3 on the year with a 4.33 ERA.