Huskers Earn Top-10 Finish at Hawkeye Invitational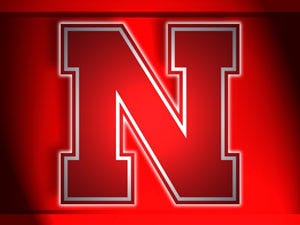 The Nebraska men's golf team shot 306 at Finkbine Golf Course on Sunday at the Hawkeye-Great River Entertainment Invitational to finish 10th.
The Huskers ended the 54-hole tournament at 889 strokes. On Saturday, NU opened with a 292 in the first round before a 291 in the second round, finishing the day in sixth. The Huskers' 10th-place result marks their third top-10 in the last four tournaments.
Scott Willman led the Huskers, tying for 11th. The senior carded a 2-over-par 74 in the final round en route to an even-par 216 total. Willman fired a 72 in Saturday's opening round before a 2-under-par 70 in the second round, which was also played on Saturday.
Jordan Reinertson earned the best finish of his Husker career, tying for 28th. The junior from Gibbon, Neb., finished the tournament with a 6-over-par 78 on Sunday en route to his 221 total. On Saturday, Reinertson fired an opening-round 69 before shooting a 74 in the second round.
Manuel Lavin tied for 39th at 226 strokes for the tournament. The sophomore posted an 80 in the final round to go along with his 74 and 72 on Saturday. Meanwhile, Ross Dickson and Neil Dufford shot 230 and 236, respectively. Both players shot 77 on Sunday as Dickson tied for 51st and Dufford finished 59th.
Tournament host Iowa took home the team championship, firing a tournament-record 840. The Hawkeyes edged out their intrastate rival Iowa State by two strokes. However, the Cyclones' Nate McCoy won medalist honors by six strokes with his 14-under-par 202.
The Huskers return to action April 27-29 when they compete in their first-ever Big Ten Men's Golf Championship. The tournament will be contested at the Pete Dye Golf Course in French Lick, Ind.
Hawkeye-Great River Entertainment Invitational
April 14-15, 2012
Finkbine Golf Course
Par 72 – 7,180 yards
Team Results
1. Iowa – 840 (282-274-284)
2. Iowa State – 842 (283-279-280)
3. Penn State – 870 (284-288-298)
4. Charlotte – 874 (288-294-292)
5. Washington State – 878 (293-285-300)
6. Minnesota – 884 (293-292-299)
7. UMKC – 885 (299-289-297)
8. Michigan State – 886 (298-294-294)
9. Wisconsin – 888 (302-288-298)
10. Nebraska – 889 (292-291-306)
11. Miami (Ohio) – 895 (294-303-298)
Nebraska Scores
T-11. Scott Willman – 216 (72-70-74)
T-28. Jordan Reinertson – 221 (69-74-78)
T-39. Manuel Lavin – 226 (74-72-80)
T-51. Ross Dickson – 230 (78-75-77)
59. Neil Dufford – 236 (77-82-77)