Huskers Edged by No. 1 Florida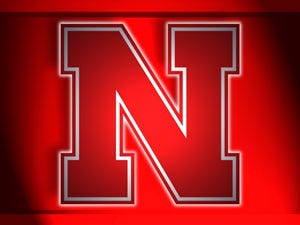 The No. 6 Nebraska women's gymnastics team won three of the four event titles and had two gymnasts tie for first place in the all-around in its196.95-196.825 loss to the No.1 Florida Gators on Sunday afternoon at the Bob Devaney Sports Center in front of 2,472 fans.
Jessie DeZiel and Emily Wong both won the all-around with scores of 39.45, while also tying for the floor title. Janelle Giblin and Lora Evenstad posted 9.925s on bars to capture the event title and Jamie Schleppenbach and Jessie DeZiel won the vault title with a pair of 9.90s. The Huskers outscored the Gators on the vault, bars and floor as a team.
"It's kind of bittersweet obviously, not coming out on top," Head Coach Dan Kendig said. "We never counted a major mistake today, for starters. We left a lot of tenths out on the floor, but we never counted a major mistake."
The Huskers opened strong on vault, recording six scores all above 9.85 to open up a 49.375-49.225 lead over the Gators. Evenstad, Giblin and Brittany Skinner all posted 9.85s, while Wong scored a 9.875 in the second spot. DeZiel and Schleppenbach finished the event with a pair of team-high 9.90s to lead NU.
Nebraska erupted for a season-high 49.35 on bars to hold onto its lead after two rotations. Three Huskers posted career-high scores on the event, including Evenstad and Giblin who put up a pair of 9.925s. Schleppenbach also put up a career-high with a 9.80. DeZiel and Wong were equally as impressive, each scoring a 9.85 as the Huskers were prefect through two events.
"Emily (Wong) started us off with a really great routine," Kendig said. "She's knocking on 9.90. She'll get it soon and Jamie (Schleppenbach) had a season-best score. I was really pleased with what we did on the bars."
On beam, Wong led NU with a 9.85 in the fifth spot and helped the Huskers hold a slight lead in the team score, 147.675-147.625, through three events. Lauer posted a 9.825 in the opening routine, and was followed by Giblin and DeZeil, who put up a 9.725 and 9.825, respectively. Schleppenbach closed the event with a 9.725.
In their last event, the Huskers posted a 49.15 on the floor to help them finish with a 196.825 team score, just short of Florida's 196.95. Schleppenbach and Giblin led off with a pair of 9.825s, while Wong and DeZiel each posted a team-high score of 9.875. Evenstad closed the meet off with a 9.75.
The Huskers will return to action next Friday, March 9, when they travel to Salt Lake City, Utah to take on the Utah Utes at 8 p.m. (CT). Nebraska will return to the Devaney Center on March 16 for its last home meet against the Iowa State Cyclones. Continue to check back to Huskers.com for more coverage on the Nebraska women's gymnastics team.
Name Vault Bars Beam Floor All-Around
Katelyn Busacker — — — — —
Deanna Barmore — — — — —
Jessie DeZiel 9.90 9.85 9.825 9.875 39.45
Lora Evenstad 9.85 9.925 — 9.75 —
Janelle Giblin 9.85 9.925 9.725 9.825 39.325
Amanda Lauer — — — — —
Jennifer Lauer — — 9.825 — —
Kassandra Nathe — — — — —
Jamie Schleppenbach 9.90 9.80 9.725 9.825 39.25
Brittany Skinner 9.85 9.725 9.70 9.675 38.95
Desire' Stephens — — — 9.775 —
Emily Wong 9.875 9.85 9.85 9.875 39.45
Team Score Vault Bars Beam Floor Total
Nebraska 49.375 49.35 48.95 49.15 196.825
Florida 49.325 49.225 49.325 49.075 196.950