Huskers excited for game week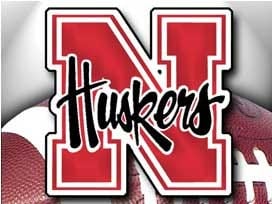 KLKN Sports Staff
sports@klkntv.com
LINCOLN, Neb. – The Nebraska football team is gearing up for Saturday's season opener against Akron.
"I come up here and say I'm excited and I can't wait," senior offensive lineman Tanner Farmer said. But to be honest with you, the feeling is indescribable. I can't think of the words to really use to describe how I feel. How excited I am, how ready I am, there are no words for it. That's how I feel this year."
Even Scott Frost couldn't ignore the fact that he'll be trotting onto the field for the first time as Nebraska's head coach.
"I wish my job allowed me to stop and smell the roses a little more because it's going to be special running out on the field in front of the home fans again." Frost said. "If I'm doing my players a service then I'm locked in on game planning, calling the game, and getting our guys ready to play. Hopefully there's a moment somewhere when I can stop and take it all in."
Frost and the Huskers kickoff against Akron at 7:00 p.m. on FOX.