Huskers Face Alabama For Spot in Women's College World Series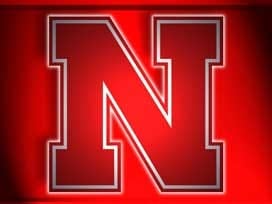 Posted By: Sports
sports@klkntv.com
Huskers Face Alabama For Spot in Women's College World Series
The 19th-ranked Nebraska softball team competes for its second straight trip to the Women's College World Series this weekend, when the Huskers travel to Tuscaloosa, Ala., for an NCAA Super Regional matchup with the Alabama Crimson Tide, the No. 2 national seed. Game one of the best-of-three Super Regional is set for 8 p.m. on Thursday, and the matchup will be televised live on ESPN. Game two of the series will start at 5 p.m. Friday on ESPNU, with the if-necessary game set for an 8 p.m. start on ESPN.
The Huskers were one of only two unseeded teams to advance to an NCAA Super Regional, along with fellow Big Ten Conference member Michigan. Nebraska is competing in an NCAA Super Regional for the second straight season, and the Huskers will be seeking their eighth trip to the Women's College World Series and their first back-to-back WCWS appearances since 1987 and 1988.
While Nebraska's Women's College World Series hopes are still alive, the situation looked bleak last Friday, when the Huskers fell to Kansas, 3-1, in the opening round of the NCAA Columbia Regional. The loss left Nebraska faced with the challenge of winning four games in less than 23 hours, including two victories over the No. 15 national seed Missouri Tigers.
The Huskers proved up to that task, outscoring their opponents 30-6 en route to capturing the program's eighth regional title. The journey began with a 9-0 thumping of Bradley in five innings. The Huskers hit four home runs in the win, including the first career multi-homer game for sophomore Alicia Armstrong. Senior Tatum Edwards took care of the Braves in the circle, firing just the second postseason no-hitter in Nebraska history. The win earned NU a rematch with Kansas, and sophomore Dawna Tyson lifted NU to a 2-1 victory with a clutch two-out, RBI single to drive in Nebraska's second run.
Nebraska was back at the field 12 hours later to take on the Tigers on their home field, and the day quickly belonged to sophomore Hailey Decker. Decker blasted a two-run homer two batters into the bottom of the first inning to give NU an early lead. After Missouri grabbed a 3-2 advantage, Decker hit another two-run homer to put Nebraska back on top and ignite a seven-run third inning that powered NU to an 11-4 win. Decker did it again in game two, launching a two-run homer two batters into the game. Classmate Kiki Stokes added a three-run homer in the fourth before Decker recorded her fourth two-run homer of the day, as Nebraska earned the regional title with an 8-1 victory. The win marked the second time NU has won a road regional, while it snapped MU's streak of six consecutive regional titles.
Scouting the Alabama Crimson Tide (48-11)
Alabama earned the No. 2 national seed for the 2014 NCAA Tournament in part by winning the conference regular-season title in the SEC, the nation's toughest conference according to the NCAA RPI. The Crimson Tide bring a 48-11 record into the Tuscaloosa Super Regional, ranking sixth nationally in wins. Alabama went 3-0 and outscored its opponents 23-4 en route to winning its 10th consecutive NCAA Regional title. Nebraska and Alabama share four common opponents this season in Arizona, Florida State, Houston and Missouri. The Crimson Tide went 5-4 against that group, while Nebraska posted a 4-2 record against that quartet.
Alabama boasts one of the nation's top offense. The Crimson Tide lead the SEC and rank 15th nationally with a .322 batting average. Alabama averages 6.4 runs per game to rank 17th nationally. UA boasts the potent combination of speed and power, as Alabama ranks among the top 30 teams nationally in stolen bases (87) and home runs (61). The Tide hit .378 and averaged 7.7 runs per game last weekend during the NCAA Regional.
Individually, Alabama features three All-Americans in their lineup. Haylie McCleney is one of the nation's top hitters. She boasts a .462 average that leads the SEC and ranks sixth nationally. McCleney owns the nation's No. 3 on-base percentage at .578, thanks to 48 walks, the sixth-highest total in the conference. McCleney possesses plenty of power, as she has slugged 11 doubles and nine home runs this season, while producing 41 RBIs. She is also one of the country's fastest players, ranking 15th nationally with 34 stolen bases in only 37 attempts. All-American Kaila Hunt is batting .325 this season with seven doubles, 11 homers, 40 RBIs and 38 walks. Among all active players nationally, Hunt ranks second with 212 career RBIs and fourth with 57 career home runs. Jaclyn Traina, also the Alabama ace, rounds out the All-America hitters, although her offensive role has been more limited this season, and she is batting just .267. Outside of the returning All-Americans, Jadyn Spencer owns a .353 average with team-high totals of 12 homers and 46 RBIs. Spencer went 9-for-11 last weekend with a pair of homers and five RBIs. Four other players are batting over .300 for the Crimson Tide.
In the circle, Alabama owns a 2.19 staff ERA while allowing an average of 2.4 runs per game. The Crimson Tide also boast a terrific defense, recording a .970 fielding percentage while turning 18 double plays. Alabama committed only one error in three games last weekend, while posting a 1.47 ERA and limiting the opponent to a .185 average.
Traina, a three-time All-American who is one of the nation's hardest throwers, is enjoying an outstanding senior season. She has compiled a 22-3 record with a 1.91 ERA in 179.1 innings. She has appeared in more than half of Alabama's 59 games and has recorded 177 strikeouts while limiting opposing hitters to a .198 average. Leslie Jury has also seen extensive action, earning 24 starts and posting a 16-6 record with a 2.83 ERA in 128.2 innings. Opponents are hitting .239 against Jury, and she has struck out 96 while walking 75. Sydney Littlejohn is the Crimson Tide's No. 3 pitcher, and she is 10-2 with a 1.74 ERA in 76.1 innings this season.
Alabama is led by Patrick Murphy, who owns a sparkling 837-234 record in 16 seasons at Alabama.
Huskers History vs. Alabama
Nebraska and Alabama have met only twice on the softball diamond. The Huskers defeated the Crimson Tide, 3-2, at the 2002 NFCA Leadoff Classic in Columbus, Ga. Eight years later, Alabama run-ruled Nebraska, 11-3 in six innings, at the 2010 NFCA Leadoff Classic. Nebraska Head Coach Rhonda Revelle and Alabama Head Coach Patrick Murphy were the coaches for each of the first two meetings between the Huskers and Crimson Tide.
While Nebraska has never faced Alabama in the postseason, the Huskers have seen their share of SEC teams in the NCAA Tournament. NU owns a 7-6 postseason record against the 13 current members of the SEC including the Huskers two victories over Missouri last Sunday. An SEC team ended Nebraska's season in 2013, when Florida edged the Huskers, 9-8, in 15 innings at the Women's College World Series.
Super Regional Storylines
Dual-Threat Pitchers: The Tuscaloosa Super Regional features two of the nation's top dual-threat pitchers and hitters in Nebraska senior All-American Tatum Edwards and Alabama senior All-American Jaclyn Traina. Tatum Edwards owns 70 career victories (28th) and 46 career home runs (14th), ranking among the top 30 active Division I players in both categories. Traina ranks eighth among all active Division I players with 102 career wins, and she is 42nd with 38 home runs. Edwards, Traina and Washington's Kaitlyn Inglesby are the only three active Division I players with 50 career wins and 30 career home runs. Edwards' 46 career home runs rank second nationally among all pitchers, while Traina ranks fourth on that list. Edwards and Traina are also two of only four returning All-Americans who pitch and hit, along with Inglesby and Florida's Lauren Haeger. Edwards (2013) and Traina (2012) are two of only 11 known players in NCAA history to post a season with 30 wins and 10 homers.
Senior Sluggers: The Tuscaloosa Super Regional also features two of the nation's top senior sluggers in Nebraska All-American Taylor Edwards and Alabama All-American Kaila Hunt. Edwards and Hunt are two of only four active Division I players with 200 career RBIs. Hunt ranks second nationally among all Division I hitters with 213 RBIs, while Edwards is fourth with 202 RBIs. The senior sluggers are also two of only seven active Division I players with more than 50 career home runs. Hunt's 57 home runs rank fourth nationally among all Division I players, while Edwards' 54 homers rank sixth. Edwards also ranks fifth nationally with 150 career walks.
Second to None: The Tuscaloosa Super Regional features two of the country's top second basemen in Nebraska sophomore Hailey Decker and Alabama sophomore Kaila Hunt. Both players were named first-team all-region selections last week and both are among the nation's most productive hitters. Decker is batting .373 this spring with 20 doubles, 14 homers and 53 RBIs. She ranks fifth nationally in doubles, 53rd in home runs and 38th in RBIs. Hunt owns a .325 average with seven doubles, 11 homers and 40 RBIs. She ranks 128th nationally in home runs and her extra-base hit and RBI totals are lower than Decker's in part because Hunt has walked 38 times this season, a total that ranks 36th nationally.
Talented Rosters: Alabama's roster features three players who have earned at least one All-America honor in their career (Kaila Hunt, Haylie McCleney and Jaclyn Traina), while Nebraska features a pair of All-Americans in senior twins Tatum and Taylor Edwards. Nebraska and Alabama are two of only seven teams nationally in 2014 with multiple All-Americans on their roster. The Crimson Tide's three returning All-Americans rank second nationally, while the Huskers' two returning All-Americans are tied for third.
Hall of Fame Coaches: Nebraska Head Coach Rhonda Revelle and Alabama Head Coach Patrick Murphy are both members of the National Fastpitch Coaches Association (NFCA) Hall of Fame, after Murphy was enshrined last December. Revelle (843) and Murphy (837) are two of only 15 active Division I coaches who have totaled more than 800 victories at their current school. Revelle and Murphy also own the distinction of being the past two presidents of the NFCA, as Revelle succeeded Murphy in 2013.
Home or away?: This weekend's matchup pits one of the nation's top road teams against one of the country's best home teams. Nebraska is 18-4 in true road games this spring, including an 8-3 mark against 2014 NCAA Tournament teams and a 5-2 record against ranked teams. While the Huskers have excelled away from home – setting a school record with 18 road wins – Alabama boasts one of the nation's top home records. The Crimson Tide are 26-3 at Rhoads Stadium, including a 20-2 record against 2014 NCAA Tournament teams and a 6-2 record vs. ranked foes. Alabama ranks 10th nationally in home wins this season, while Nebraska ranks second nationally in road victories.
Conference Champs: Nebraska earned a share of the Big Ten Conference regular-season title this season, while Alabama won the SEC regular-season title outright. The Tuscaloosa Super Regional is one of only two Super Regionals pitting a pair of regular-season conference champions against each other. The only other Super Regional to feature two regular-season conference champions is the Tallahassee Regional, featuring ACC champion Florida State against Michigan, which shared the Big Ten title with the Huskers.
Huskers Take Road Less Traveled to Tuscaloosa
Nebraska took the long route to Tuscaloosa, coming through the loser's bracket to win the NCAA Columbia Regional with a 4-1 record.
Before Nebraska's comeback in Columbia, the only other team in the current postseason format to lose its opening game of the regional, then come back through the loser's bracket and eliminate a national seed on its home field was Jacksonville State in 2009. That season, Jacksonville State lost its opening game to Nebraska, but came through to defeat the Huskers in a suspended game on Sunday morning. JSU then knocked off No. 13 Tennessee twice. After its improbable run to the regional title that season, Jacksonville State earned a trip to the Tuscaloosa Super Regional, where they were swept by No. 4 Alabama.
Since the NCAA switched to four-team regionals and adopted the regional-super regional format beginning in 2005, Nebraska is just the seventh team to lose its regional opener and come back to win the regional title. The Huskers are only the third team to rebound from an opening loss and win an NCAA Regional on the road.
Tatum Edwards Fires No-Hitter in NCAA Tournament
Senior Tatum Edwards fired a five-inning no-hitter against Bradley last Saturday to begin Nebraska's four-game path to the regional title. Edwards faced only one batter over the minimum in the second no-hitter of her career and only the second postseason no-hitter in NU history. Edwards threw 7.2 no-hit innings last Saturday.
Decker Powers Huskers in NCAA regional
Sophomore Hailey Decker put together such an impressive performance on the final day of the NCAA Columbia Regional last Sunday that ESPN.com's Graham Hays pondered the question, "Did Hailey Decker have the greatest day in regional history?" That question may be impossible to answer, but there is no doubt that Decker delivered in a big way for the Huskers last Sunday.
Needing to defeat 15th-seeded Missouri twice on its home field, Decker put on the best postseason hitting display in school history. She went 5-for-8 in the doubleheader with four home runs, eight RBIs and four runs scored. Decker gave Nebraska early momentum by slugging a two-run homer in the first inning of both games. Her four home runs in two games were not only a school record and the first time a Husker has ever recorded back-to-back multi-homer games, but Decker's four homers against the Tigers tied the Nebraska career record for postseason home runs. Decker would have become the first Husker to have a multi-homer day in the NCAA Tournament if not for her classmate Alicia Armstrong slugging two home runs against Bradley one day earlier.
In addition to the big day against Missouri, Decker finished 10-for-20 in the NCAA Regional with three doubles, five homers and 10 RBIs. She recorded four multi-hit efforts and produced at least one extra-base hit in all five games. In 13 career NCAA Tournament games, Decker has totaled 12 extra-base hits, including six doubles and six homers in her last eight postseason games.
Husker Power on Display Last Weekend
Nebraska slugged 11 home runs in five games last weekend at the NCAA Columbia Regional. The 11 home runs are the most Nebraska has ever hit in a single NCAA Tournament, smashing the previous top mark of six home runs set in eight games last season. The Huskers established a school postseason record with four home runs against Bradley and in game one against Missouri. The Huskers slugged seven combined home runs in the doubleheader sweep of the Tigers to earn the regional title.
Individually, sophomore Hailey Decker led the way with five home runs in Columbia. The five home runs not only led the team, but mark the highest home run total any Husker has ever produced in her NCAA Tournament career, let alone a single regional. Decker hit a two-run homer against Bradley and then four two-run home runs in the doubleheader against Missouri, two in each game. She hit a two-run homer in the first inning in three of Nebraska's final four games last weekend.
Classmate Alicia Armstrong joined Decker with a multi-homer game, as Armstrong hit two home runs against Bradley. Armstrong now has three home runs in her postseason career, tied for the fourth-highest total by a Husker in her NCAA Tournament career. Freshmen MJ Knighten and Austen Urness, sophomore Kiki Stokes and senior Taylor Edwards also homered at last week's regional. Edwards' home run was the 54th of her career, breaking her tie with Ali Viola for Nebraska's all-time home run record.
Decker Riding 13-Game Hitting Streak
Sophomore Hailey Decker extended her hitting streak to a career-high 13 games with a big performance at the NCAA Columbia Regional last weekend. Decker finished 10-for-20 in Missouri with three doubles, five homers and 10 RBIs. She not only hit safely in all five games, but she produced four multi-hit efforts.
During her 13-game hitting streak, Decker is batting .479 (23-for-48) with four doubles, seven homers and 16 RBIs. The 13-game hitting streak surpasses Decker's previous long streak of 11 games, which began in the 2013 NCAA Super Regional and was ended by No. 14 Arizona on Feb. 21.
Decker Nears Nebraska's Extra-Base Hit Record
Sophomore Hailey Decker ranks among the nation's top 55 players in both doubles and home runs this season, ranking fifth in the country with 20 doubles and 53rd with 14 home runs. Decker's 20 doubles are the most ever by a Husker sophomore and rank third overall in school history. Her 14 homers rank second among all sophomores in school history and eighth overall. Decker has produced 34 extra-base hits this season, one shy of Ali Viola's school-record total of 35 extra-base hits in 2014. She has produced at least one extra-base hit in five straight games. Dating back to the 2013 Women's College World Series, Decker has recorded at least one extra-base hit in six consecutive NCAA Tournament games, totaling four doubles and six homers during that stretch.