Huskers Fall at No. 8 Penn State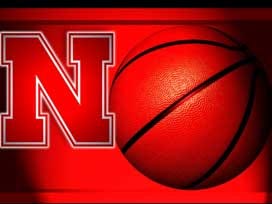 Posted by: Sports
Emily Cady nearly notched her third Big Ten double-double with 17 points and nine rebounds, but No. 8 Penn State used a 33-10 surge in an eight-minute stretch to knock off Nebraska 78-58 at the Bryce Jordan Center.
Nebraska slipped to 12-5 overall and 2-2 in the Big Ten, while the Lady Lions improved to 13-2 overall and 3-0 in the conference.
Jordan Hooper finished with 11 points and nine rebounds, while Lindsey Moore added 11 points and five assists.
Nebraska hit just 31.4 percent (22-70) from the field for the game, including just 5-of-25 three-pointers. NU also hit 9-of-10 free throws. The Huskers outrebounded Penn State, 45-41, but lost the turnover battle 19-13. PSU converted NU's turnovers into 28 points.
Penn State shot a solid 45.5 percent (30-66), including a sizzling 8-for-18 from beyond the arc. The Lady Lions also hit 12-of-16 free throws. All-America candidates Alex Bentley and Maggie Lucas each scored 19 points and combined for eight steals to lead Penn State's pressure defense. Ariel Edwards added 15 points and six rebounds off the bench.
"There's a reason why Penn State is top 10 team," Nebraska Coach Connie Yori said. "They have five really good players at all five spots. Their defense was good today and they hit some shots. Alex Bentley was frankly Alex Bentley today. I thought she played great all over the floor and set the tone for them. But we have to play better and can't make as many mistakes as we made today."
The Huskers trailed just 26-23 with three minutes left in the first half, but Penn State closed on a 14-4 spurt then raced out of the locker room on a 19-6 surge in the first five minutes of the second half to take a 59-35 lead.
Nebraska jumped out to a 10-5 lead thanks to early three-pointers from Cady and Rachel Theriot, who finished with nine points and three assists.
The Huskers maintained a 16-15 lead after a pair of Cady free throws with 7:46 left in the half. Cady finished with 12 first-half points. But Penn State forced three straight NU turnovers to spark an 8-0 PSU run to take a 24-16 lead with five minutes left. Nebraska responded with back-to-back transition baskets to cut the Lady Lion lead to 26-23 with 3:20 left. Laudermill hit the second bucket during the stretch for NU, and sophomore guard finished with eight points.
But Penn State capped the half with a 14-4 surge in the final three minutes, including a steal and halfcourt buzzer-beater from Bentley to send PSU to the locker room with its biggest lead at 40-27.
Nebraska committed a Big Ten season-high 13 turnovers in the first half alone, and Penn State turned the miscues into 23 points. NU hit just 29 percent (9-31) from the field, including 4-of-12 from long range. The Huskers also hit 5-of-6 free throws. NU also won the first-half rebounding battle 23-20, including 11 offensive rebounds that the Huskers turned into 10 second-chance points.
Penn State hit 15-of-34 shots (44.1 percent), including 7-of-14 three-pointers, to go along with 3-of-4 free throws. Bentley, who opened the season 2-of-24 from three-point range in non-conference play, went 3-for-5 from outside in the first half, including the halfcourt heave.
Bentley finished with 11 first-half points, including PSU's first five of the game, while Lucas added 12 first-half points, including 3-of-6 threes.
Penn State put the game away by outscoring the Huskers 15-4 in the first 4:30 of the second half to take a 55-31 lead and never looked back.
The Huskers return home to take on Illinois on Thursday night at the Devaney Center. Tip-off between Nebraska and the Fighting Illini is set for 7:05 p.m., and tickets are available now at Huskers.com.