Huskers Fall at Purdue 66-54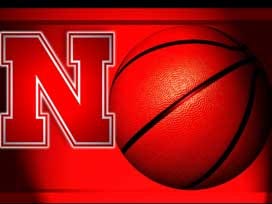 Posted By: Sports
Story Courtesy: Nebraska Athletics
Lincoln – Despite a game-high 19 points from junior forward Shavon Shields, Nebraska was unable to get its first Big Ten road win of the season, as the Huskers fell at Purdue, 66-54, Sunday evening.
Shields hit 7-of-13 shots from the field to lead three Huskers in double figures, as Nebraska fell to 13-12 on the season and 5-8 in Big Ten play.
Terran Petteway and Walter Pitchford added 13 and 12 points, respectively, as a lapse early in the second half prove costly.
Vince Edwards led Purdue (17-9, 9-4) with 15 points to lead three Boilermakers in double figures. Kendall Stephens came off the bench for 12 points, including 4-of-7 from 3-point range while Dakota Mathias had all 10 of his points in the second half, as Purdue shot 50 percent in the second half, including 5-of-10 from 3-point range.
The Huskers were hurt on the boards, as Purdue enjoyed a 44-29 advantage on the glass, while 18 offensive boards led to 23 Purdue points, including all seven in a run after Nebraska cut a 16-point deficit to 49-38. Purdue also got to the foul line 30 times, compared to just nine for the Huskers.
The Huskers and Boilermakers traded blows in a physical first half, as Purdue took a 26-20 lead into the locker room. As expected between two of the Big Ten's top defenses, both teams were held in check offensively, as the Huskers held Purdue to 27 percent shooting while Nebraska shot 31 percent. Purdue got the line 16 times and converted nine, while the Huskers go to the line once in the opening half.
Nebraska got off to a quick start behind the play of Walter Pitchford, who scored five quick points to help the Huskers jump out to an early 8-2 lead in the first 1:49 of the contest. Both teams would go on a prolonged dryspell, as both teams went nearly four minutes without a basket.
The Boilermakers would chip away, using a 7-2 spurt to pull within 10-9 on a Stephens jumper and Nebraska led 14-13 after a Shields basket, but Purdue ran off five straight points to take an 18-14 lead. Nebraska kept around, getting to within 22-20 after Tarin Smith's steal and basket, but Purdue closed the half on a 4-0 run on free throws from Isaac Haas and Jon Octeus.
Purdue, which was 3-of-11 from 3-point range in the first half, got off to a quick start behind Mathias, as he scored seven early points to help Purdue push the lead to 11 at 35-24 with 16:59 left. Nebraska pulled to within 38-30 after a Shields basket, but 10 straight Boilermaker points extended the margin to 16 after a Stephens 3-pointer.
Nebraska used a 7-0 run, cutting a 48-32 deficit to 48-39 after a Tai Webster steal and basket with 11:08 left, but Purdue got a break on the next possession. The Boilermakers missed the initial shot, but got Stephens open for a 3-pointer after the scramble to end the Husker spurt.
Purdue then scored seven straight points, all coming off second-chance points to push the lead to 55-39 after a Rapheal Davis putback.
Shields the took over for the Huskers, scoring six of his 15 second-half points to key a 10-2 run to pull the Huskers within 56-49 after a Pitchford jumper with 5:35 left. Nebraska was within seven points, at 58-51 after a pair of Petteway free throws with 4:43 left, but could get no closer, as a Mathias' 3-pointer with 1:53 left capped a 6-0 spurt to put the game away.
The Huskers continue the two-game road swing on Thursday evening, as they travel to Maryland. Tipoff is set for 6 p.m. (central) and will be on BTN and the Husker Sports Radio Network.