Huskers fall in final seconds at Iowa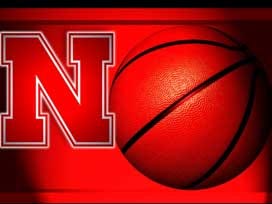 Posted By: Sports
Sports@klkntv.com
Courtesy: NU Media Relations
Iowa City – Jessica Shepard scored a game-high 28 points, including five points in the final 1:29 to lead a furious 9-0 Nebraska run to end the game, but it wasn't enough to prevent a 75-72 women's basketball win by Iowa on Saturday afternoon at Carver-Hawkeye Arena. Shepard finished with 28 points and eight rebounds to lead four Huskers in double figures, including a career-high 14 points by freshman point guard Hannah Whitish.Whitish, who hit a trio of three-pointers on the day, came up just short with a left-wing three in transition after a missed Iowa free throw in the final seconds. Whitish, who went 3-for-5 from long range would have sent the game to overtime against the 10-4 Hawkeyes, who improved to 1-1 in the Big Ten. Nebraska slipped to 4-10 overall and 0-2 in the conference. NU's two conference losses have been by a total of seven points.Senior Allie Havers added 12 points and seven big rebounds, as Nebraska outrebounded the Hawkeyes 46-38. Nicea Eliely added 11 points, four rebounds and three steals, including a huge steal at halfcourt of Iowa point guard Tania Davis that changed the complexion of the final minute. Eliely's steal led to a free throw for Jasmine Cincore, before she missed the second. But Havers rebounded the miss and was knocked to the floor on her putback attempt before the ball eventually found its way to Shepard in the opposite corner. She knocked down her second three of the game to pull Nebraska within 75-69 with 1:01 left after trailing by 12 with 1:29 remaining.The Hawkeyes then missed six consecutive free throws, including two from Kathleen Doyle, two from Davis and two from Chase Coley. Whitish hit a free throw with 35 seconds left to cut the margin to 75-70, before Havers added a huge putback with 10.8 seconds left to make it 75-72 and set up the last-shot drama in the closing seconds."We're never going to be satisfied with a loss, but I really loved the fight of our team in the final minutes to come back from 12 points down to have a shot to send it to overtime," Nebraska Coach Amy Williams said. "We could have made so many plays to put us in a better position, but I think our players see that and will continue to get better and learn from it."Megan Gustafson led Iowa with 22 points and nine rebounds, while Disterhoft contributed 16 points. Disterhoft, who hit 4-of-9 threes for the Hawkeyes, got last-second threes to end both the second and third quarters to provide the margin of victory for the Hawkeyes. Davis added 11 points and game highs of eight assists and four steals, while Doyle finished with 10 points, six assists and three steals.Iowa hit 44.6 percent (29-65) of its shots from the floor, including 9-of-12 from Gustafson who hit Iowa's last shot of the game with 1:58 left to give the Hawkeyes their biggest lead at 75-63 before the NU's closing surge. Iowa hit 6-of-21 threes (.286) and 11-of-21 free throws (.524) after opening 11-for-15 from the line.Nebraska hit 41.4 percent (29-70) of its shots, including 6-of-20 threes. The Huskers hit 8-of-12 free throws including 5-of-8 in the game's final 2:30. The Big Red outrebounded the home-standing Hawkyes 46-38, including a career-high 11 rebounds from Cincore. The Huskers lost the turnover battle 22-15.The Huskers jumped out to a 45-41 lead early in the third quarter, but Iowa responded with a 17-4 surge to take its biggest lead at the time at 58-49. Shepard responded with five straight points to cut the margin to 58-54 with 12 seconds left, but Disterhoft knocked down a three at the buzzer to send the Hawkeyes to the final quarter with a 61-54 lead.In a fast-paced but relatively low-scoring first quarter, Nebraska led 7-5 before Iowa closed the quarter on a 12-4 surge to take a 17-11 lead to the second quarter. After opening the quarter 4-for-6, Nebraska went 1-for-7 the rest of the quarter and finished the first period with eight turnovers. However, the Hawkeyes went just 1-for-9 from the field to end the quarter.
The Huskers started hot in the second, with Shepard scoring Nebraska's first 11 points in the quarter. Her layup with 7:56 left gave Nebraska a brief 20-19 lead, but the Hawkeyes responded to push their lead back to 32-24 after back-to-back buckets from Coley with 4:06 left in the half.Nebraska fought back to tie the score at 36 with 35 seconds left, starting with back-to-back baskets from Havers and eight straight points from Whitish. Her second straight three in a 20-second span came off back-to-back assists from Maddie Simon.Disterhoft sent Iowa to halftime with a 39-36 lead on a Disterhoft three with six seconds left. Nebraska finished the half shooting 48.5 percent (16-33) from the floor, including 4-of-9 from three-point range. The Big Red won the first-half rebounding battle 22-15, but lost the 11-6 in the turnover category. Shepard led the Huskers with 13 first-half points, while Havers and Whitish both pitched in eight points. Darrien Washington contributed two points and six first-half rebounds.
Iowa went 17-for-36 from the floor, including 3-of-11 from long range. Gustafson led Iowa with 14 points, while Disterhoft contributed eight points and Tania Davis added seven.
Nebraska returns to Big Ten home action on Wednesday when the Huskers play host to Maryland. Tip-off between the Big Red and the No. 4 Terrapins at Pinnacle Bank Arena is set for 7 p.m., with tickets available now at Huskers.com.