Huskers fall to 10th-Ranked Michigan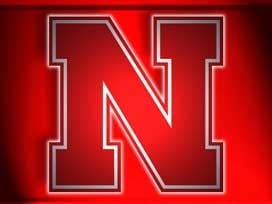 Posted By: Sports
Sports@klkntv.com
Courtesy: NU Media Relations
Ann Arbor, Mich. – No. 10 Michigan took down the 12th-ranked Nebraska women's gymnastics team by a score of 197.225-194.800 on Saturday at Crisler Center in Ann Arbor, Mich.
Taylor Houchin led the Huskers with a career-high 39.300 in the all-around, good for second overall. She also set or tied career highs on bars (9.825) and beam (9.825).
Michigan swept the event titles in the meet. Olivia Karas won the vault title with a 9.975, while Nicole Artz and Paige Zaziski shared the bars title with scores of 9.925. Talia Chiarelli won beam with a 9.925, and Emma McLean, Karas and Artz shared floor exercise with scores of 9.90. Artz won the all-around title with a 39.500.
Rotation One
Nebraska began the meet on bars, scoring a 48.600. Sienna Crouse led the way with a 9.875, while Houchin and Danielle Breen posted a pair of season-high 9.825s. Jennie Laeng added a 9.775 and Megan Schweihofer scored a 9.30 to round out the Husker scoring.
Michigan began the meet on vault and scored a 49.450, led by a 9.975 from Karas.
Rotation Two
The Huskers moved to vault for the second rotation and scored a 49.100. Houchin and Ashley Lambert led the way for NU with scores of 9.85. Laeng chipped in a 9.825 and Schweihofer notched a 9.80, while Epperson posted a 9.775 for the Big Red.
Michigan scored a 49.250 on bars. After two rotations, Michigan led 98.700-97.700.
Rotation Three
Nebraska scored a 48.625 on floor in its third rotation. Houchin led the way with a 9.80, followed by a pair of 9.775s from Epperson and Laeng. Sierra Hassel scored a career-high 9.65, while Schweihofer added a 9.625 to help the Husker effort.
Michigan posted a 49.275 on beam, and maintained a 147.975-146.325 lead after three rotations.
Rotation Four
The Huskers ended the meet with a 48.475 on beam. Houchin set a new career-high with a 9.825 and Breen matched with a season-high 9.825 to lead the Big Red. Crouse scored a 9.775, Laeng hit a 9.75 and Williams endured a fall, but rebounded for a 9.30 to round out the Husker scoring.
Michigan closed with a 49.250 on floor to clinch the victory.
Up Next
Nebraska will gear up for a busy weekend, as the Big Red will travel to top-ranked Oklahoma for a quad meet with the Sooners, No. 7 Denver and Texas Woman's next Friday. The meet will begin at 6:45 p.m and it can be seen on Sooner Sports TV. The Huskers will return home to host No. 22 Iowa next Sunday, with the meet set for 1 p.m. at the Devaney Center. As part of the Pepsi Pack the House promotion, fans can enjoy $1 admission and $1 Pepsi products for the meet against Iowa.
Notes
· Danielle Breen set a season high with a 9.825 on bars and tied a season high with a 9.825 on beam
· Abbie Epperson tied a season high with a 9.775 on vault
· Sierra Hassel set a new career high with a 9.65 on floor
· Taylor Houchin set career highs with scores of 9.825 on beam and 39.300 in the all-around and tied a career high with a 9.825 on bars
· Jennie Laeng tied a season high with a 9.825 on vault
| | | | | | |
| --- | --- | --- | --- | --- | --- |
| Name | Vault | Bars | Beam | Floor | All-Around |
| Danielle Breen | — | 9.825 | 9.825 | — | — |
| Sienna Crouse | 9.725 | 9.875 | 9.775 | 9.225 | 38.600 |
| Abbie Epperson | 9.775 | 8.475 | 9.275 | 9.775 | 37.300 |
| Sierra Hassel | — | — | — | 9.65 | — |
| Taylor Houchin | 9.85 | 9.825 | 9.825 | 9.80 | 39.300 |
| Jennie Laeng | 9.825 | 9.775 | 9.75 | 9.775 | 39.125 |
| Ashley Lambert | 9.85 | — | — | — | — |
| Megan Schweihofer | 9.80 | 9.30 | — | 9.625 | — |
| Grace Williams | — | — | 9.30 | — | — |
| | | | | | |
| Team | Vault | Bars | Beam | Floor | Total |
| Nebraska | 49.100 | 48.600 | 48.475 | 48.625 | 194.800 |
| Michigan | 49.450 | 49.250 | 49.275 | 49.250 | 197.225 |