Huskers fall to MSU 72-61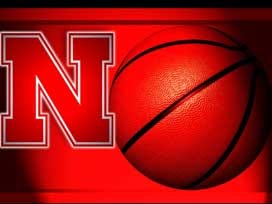 Posted By: Sports
sports@klkntv.com
Courtesy: UNL Media Relations/Associated Press
LINCOLN, Neb. (AP) _ Miles Bridges scored 16 points to lead five Michigan State players in double figures, and Michigan State shot 63 percent in the second half to pull away from Nebraska for a 72-61 victory on Thursday night.
The Spartans (14-9, 6-4 Big Ten), who beat Michigan on Sunday, won consecutive games for the first time since December and ended a three-game losing streak against the Cornhuskers (10-12, 4-6).
Michigan State's bench outscored Nebraska's 31-9, with Alvin Ellis III scoring 11 points and Nick Ward and Cassius Winston adding 10 apiece. Kenny Goins also had 10 points.
Tai Webster had 18 points, Jordy Tschimanga added a season-high 15 points and nine rebounds and Glynn Watson Jr. scored 13 points.
Michigan State made eight of its first 10 3-pointers in the second half and finished 11 of 17. Ellis and Joshua Langford made three 3s apiece.
The Spartans took the lead 7 minutes into the game and were ahead by single digits until Winston's 3-pointer made it 50-38 with 13:50 left. They led by as much as 20.
Michigan State held Nebraska to three points and no field goals over the last 3:54 of the half and led 32-26 at the break.
Cleveland Cavaliers coach Tyronn Lue was at Pinnacle Bank Arena to have his Huskers jersey retired during a halftime ceremony. He played at Nebraska from 1995-98.

Nebraska Notes
*-Tai Webster has been in double figures in 23 straight games dating back to last season, including all 22 this season. Webster finished with 18 points and five rebounds.
*-Freshman Jordy Tshimanga finished with a career-high 15 points and nine rebounds. His previous high point effort was 10 at Kansas, while he had eight rebounds on two occasions, most recently against Kansas.
*- Michigan State's 64.7 percent shooting from 3-point range was a season high vs. Nebraska and an arena record.
Nebraska Coach Tim Miles
Opening statement:
"I give a lot of credit to Michigan State. I thought they defended well. They shrunk the floor so it felt like our guards didn't have anywhere to go. More than anything, they really executed their stuff. Their ball movement was excellent, and they made their shots. They made big shots, and they kept doing it. Sometimes you have a little hot streak or whatever it might be but they just kept running their stuff and running their stuff. I always say I love to play Coach Izzo's teams because you learn so much about your own team. At one point, it felt like there are not many more things we can do wrong and we can allow them to do right because we just didn't take away anything on one end that created anything easy for us on the other end. And we didn't get much bench help."
On the level of play from both teams:
"I think you give credit where credit is due. I think Miles [Bridges] came back from the injury, take some time and maybe they're hitting their stride. We had gotten them a few times in a row, so there's some incentive there. I'm not foolish enough to think that Tom Izzo didn't bring it up once, but you don't live on that with these guys. I was just disappointed in that second half when it was a two–point game with seventeen minutes left in the game, and we just go not compete."
On his thoughts regarding Jordy Tshimanga:
"I felt good about Jordy. He really did a lot of good things. When he does something bad, it's like the whole world notices. It's bad. He messes up. But Jordy is going to be a good player in this league. He did a better job of not fouling tonight. I think starting him has helped me give him a little bit longer rope and let him play through some of those errors. I think we're going to continue to see him shine."
Junior Guard Evan Taylor
On Michigan State's 3-point shooting:
"I guess our game plan was focusing on Nick Ward, but he didn't start so it changed the game plan. When you double the big, it's a risk you have to rotate. Just like Purdue, they took shots and was hard to get the shooters when a team passes that well."
On guarding Miles Bridges:
"He is so versatile, especially to be that size. He can go both ways. He can shoot the 3 and shoot from mid-range. Obviously he's a freak athlete. So you have to play him straight up, trust your help. Good players make good plays. The goal is to just make them take tough shots. I don't think we did too bad of a job on them, but like I said, good players are going to make good plays."
On having a good defense:
"From the beginning, I don't think our defensive energy was there tonight like it was against Purdue. I think we wanted to be there but we weren't bouncing and flying around. If you don't come to play every night on defense, especially defensively, you take that risk. People can get hot and next thing you know they have eight 3's in one half. I think our mindset going into the next game should be 'defense, defense, defense' and getting stops."
Freshman Center Jordy Tshimanga
On his career-high performance tonight:
"It felt pretty good. I always thought it was possible. It came naturally, I just followed the game plan and it happened."
On his improvement in recent games:
"I haven't really been practicing that much because of my foot. I just try to come in early before practice and after practice to just shoot more jumpers and free throws. I think that really helped."
On starting and regaining confidence:
"It definitely does give me a little bit more confidence. Hopefully from here. I can just keep on improving."
Michigan State Head Coach Tom Izzo
Opening Statement
"I have mixed feelings. First of all, I am ecstatic about the win. I think we played a good team that has been playing good and has a tough time losing some very tight games, but the job (Tim) Miles has done here is unbelievable. Tim has done a great job. I watch his team. They play hard. They play well, and they are very well coached. Tonight, we made some mistakes. We are still struggling in two areas that we are trying to change and that is our turnovers and our defensive rebounding, but give them credit. Size hurt us, and we had [Nick] Ward and [Kenny] Goins sicker than dogs. They had been out a couple days. They both had the flu, and I am just happy they could go, but if you watch both of them they were dying. Yet we got some play out of a lot of guys with of course [Miles] Bridges, but Kenny gets 10 and Nick gets 10 and Cassius [Winston] gets 10, Alvin Ellis gets some. [Joshua] Langford hits a big shot late. We are getting better, but boy, we have a long way to go. And I thought his team, they just keep fighting. I don't know what to say about them. I've never seen a team that's lost more close games than them. I still think they are going to be a team that is going to give some people problems. We put a lot into those two guards. When they came with that double-big lineup and especially when we were in trouble already inside, that really concerned me. So I am just happy to take the win and get the hell out of dodge."
On the boost his team gets from winning a second straight game for the first time
"Like I tell my guys all the time up there, we are still a work in progress. We really are. We still have deficiencies. We still have scary moments if somebody gets two or three fouls, but this team is starting to learn how to play harder. We did execute some great things in a 10-minute stretch. We got a little sloppy at the end, but I just think we are getting better because we are playing together. Bridges now has had three weeks back with us, and we are learning how to play with him. Cassius Winston has been a big boost. He can do some things offensively and is getting better defensively. So there are a lot of pluses to build on. In this league right now, the way it's going, I don't feel comfortable playing anybody. I definitely didn't feel comfortable playing here because of the respect I have for Tim and his program. And the fans are great here, you guys got something special here."