Huskers Fall to PSU on the Road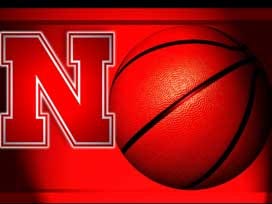 Posted By: Sports
Story Courtesy: Nebraska Athletics
State College, Pa. – Nebraska cut a 20-point lead to three in the second half, but were unable to get over the hump, falling to Penn State, 56-43, Saturday afternoon.
Terran Petteway and Shavon Shields combined for 25 points on the day, but Nebraska was done in by cold shooting, connecting on just 29.4 percent shooting, including 2-of-20 from 3-point range.
Despite the off shooting night, the Huskers (13-10, 5-6 Big Ten) rallied from a 37-17 deficit to make it a one-possession game in the final five minutes. Nebraska used a 14-0 run, including eight points from Shields and Petteway, to close to within 37-31 after a Tai Webster steal and layup. Shep Garner ended the nearly eight minute dry spell for Penn State with a 3-pointer from the corner, to push the lead back to nine.
The Nittany Lions (15-9, 3-8 Big Ten) got the lead back to 11 after a Devin Foster layup, but the Huskers used their defense to key a 7-0 run over the next two minutes, getting within 42-38 after a Tai Webster 3-point play with 5:56 remaining.
Nebraska's bench helped the Huskers get back into the game, as Webster had five points and four steals while Tarin Smith matched his career high with eight points and two steals.
On the next possession, Nebraska pulled to within 44-41 on Petteway's 3-pointer with 5:25 left, but would get no closer, as Penn State scored 12 of the final 14 points down the stretch.
Nebraska held D.J. Newbill to 11 points, 10 points below his Big Ten-leading average, but it was the supporting players who keyed the victory. Geno Thorpe led all scorers with 13 points, while Brando Taylor added 11 points, including a trio of 3-pointer. Shep Garner also had nine points, all on 3-pointers, as PSU went 9-of-21 from beyond the arc.
In the first half, NU was ice cold hitting just four of 23 shots from the field in the first half, including 1-of-9 from 3-point range, as the Huskers scored 11 first-half points.
Nebraska got off to a quick start, as Shields scored five quick points and NU lead 6-3 after a Petteway free throw with 15:43 left in the half, but then the Huskers were unable to buy a bucket, going over 10 minutes without a point and allowed Penn State to come back.
The Nittany Lions went on a 10-0 run as Taylor had eight points, including a pair of 3-pointers, to give the hosts a 13-6 lead. Petteway ended the run with a 3-point play with 5:10 left, cutting the deficit to four and going over 1,000 career points at Nebraska. PSU would push the lead to 11 points on a pair of occasions before David Rivers' tip in beat the halftime buzzer and made it 22-13.
Penn State opened the second half eight straight points as part of a 10-2 run, pushing the leaf to 32-15 after a Geno Thorpe basket. The Nittany Lions, who hit six of their first nine shots in the second half, led by 20, at 37-17 after a Ross Travis basket before the Huskers mounted a comeback.
The Huskers return to action on Tuesday night, as they host nationally ranked Wisconsin. Tipoff from Pinnacle Bank Arena is set for 8 p.m. and will be on ESPN and the Husker Sports Network.