Huskers fight hard at No. 15 Ohio State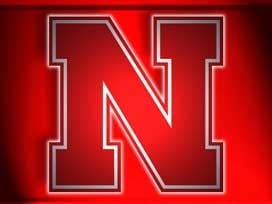 Posted By: Sports
Sports@klkntv.com
Courtesy: NU Media Relations
Columbus, Ohio – Jessica Shepard produced her 11th double-double with 28 points and 13 rebounds to lead three Huskers in double figures, but the Nebraska women's basketball team came up short in a 95-75 loss at No. 15 Ohio State on Sunday at Value City Arena.
Shepard, a 6-4 sophomore forward from Fremont, Neb., notched her 21st career double-double while adding four assists. Hannah Whitish pitched 12 points and career highs with five rebounds and six assists. Jasmine Cincore contributed 11 points, while Maddie Simon added nine points and a career-high-tying seven rebounds.
Shepard and the Huskers jumped out to a 7-2 lead, but trailed 19-10 at the end of the first quarter. Nebraska fought hard at the start of the second quarter, cutting the OSU margin to 24-20 with 4:51 left, but the explosive Buckeyes outscored the Big Red 16-9 to end the quarter and take a 40-29 lead to the halftime locker room.
Ohio State pushed the lead to 69-46 at the end of the third quarter, but the Huskers fought to the final buzzer. The Big Red sliced 10 points off the margin with about two minutes left in the game, as Simon hit her third three of the quarter to cut OSU's edge to 88-75. Ohio State scored the game's final seven points to make the 20-point margin.
Nebraska slipped to 5-17 overall and 1-9 in the Big Ten, while Ohio State improved to 19-5 overall and 9-1 in the conference.
For the game, Nebraska hit 44.4 percent (28-63) of its shots from the field, including 8-of-23 threes (.348). The Huskers also hit 11-of-14 free throws (.786), but were outrebounded 44-36 and lost the turnover battle, 19-9. Ohio State hit 46.6 percent (34-73) of its shots for the game, including a sizzling 20-of-33 in the second half. OSU went 8-of-26 from three and 19-of-28 from the free throw line.
All-American guard Kelsey Mitchell led the Buckeyes with 22 points, six rebounds and seven assists. Stephanie Mavunga contributed 13 points and six boards, while Linnae Harper pitched in 12 points off the bench. Five other Buckeyes each scored six or more points.
Shepard led the Huskers with 17 points on 7-of-11 shooting in the first half while adding nine rebounds and an assist. Whitish pitched in five points, three rebounds and three assists for Nebraska in the first half. As a team, Nebraska hit 42.3 percent (11-26) of its shots including 3-of-9 from three-point range. The Huskers also knocked down all four of their first-half free throws, but committed 14 turnovers and were outrebounded 23-20.
Ohio State got 12 points, four rebounds, four assists and two steals from Mitchell in the first half, while Mavunga added 10 points and six boards in the opening 20 minutes. The Buckeyes hit just 35 percent (14-40) of their first-half shots, including just 3-of-16 threes. OSU hit 9-of-14 first-half free throws.
The Huskers will enjoy their first mid-week bye in Big Ten play before returning for just the second time in 24 days when they take on Minnesota on Saturday, Feb. 4. Tip-off with the Golden Gophers is set for 5 p.m.