Huskers first full pad practice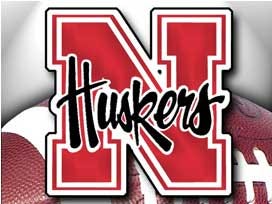 Posted By: Sports
sports@klkntv.com
Courtesy: UNL Media Relations
Huskers Get First Practice in Full Pads
Lincoln, Neb. — The Nebraska football team competed its fifth practice of fall camp on Tuesday afternoon, practicing outside on the Ed and Joanne Gass Practice Field in full pads and helmets for just over two hours.
Head coach Mike Riley spoke to the media following practice, addressing the fact that this was the first time the team got the chance to practice in full gear this season.
"This was the first day of extended interaction between our offense and defense, resulting in probably some obvious give and take," Riley said. "But it was good for us — it was a little hot, but…I thought overall it was a good start in full gear. We put spent a lot time just putting in plays and practicing individual skills so it was good to do this."
Offensive coordinator and quarterbacks coach Danny Langsdorf also met with the media, noting the significant improvement he's seen in backup quarterback Ryker Fyfe.
"I love how he worked through the winter," Langsdorf said. "I think he's in the best shape of his life. He brags about it. He feels good about it. I think he looks good, and he's throwing the ball well. I think he's doing a nice job through the spring. I think he's lot more comfortable calling the plays, executing the play, getting guys lined up right. He looks a lot further along. "
Langsdorf also commented on the impressive group of playmakers on his roster this season, noting that it's a "good problem."
"I think we have to have a good menu for each guy. We have to make sure we get Cethan [Carter] the ball and this is how we're going to get it to him. Same with Brandon [Reilly], same with [Alonzo Moore], you got [Stanley Morgan Jr.] in there [and] the backs. I think that's a good problem. I just think it's being organized, making sure you have a good menu for each player and how it fits in the game plan. "
The Huskers continue tomorrow with a closed practice.
Although season tickets are sold out for the 2016 season, fans who want to see the Huskers in person this season at Memorial Stadium can purchase single-game tickets from returning visiting team allotments.
Nebraska Athletics is offering the B1G Pack, where fans can save $10 off single-game pricing and receive a ticket to both the Purdue and Maryland games for $120.
Single-game tickets are also available to the Huskers' season opener with Fresno State on Sept. 3 ($75) and the Oct. 1 homecoming game against Illinois ($65). To order tickets, visit Huskers.com/tickets or call 1-800-8 BIG RED during regular business hours (8 a.m.-5 p.m., Monday.-Friday). For more information, visit Huskers.com.