Huskers Focus on Execution Against Northwestern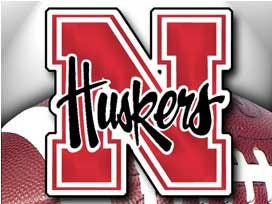 Posted By: Sports
The Nebraska football team continued its week of preparation for Saturday's Big Ten conference home matchup with Northwestern on Tuesday afternoon. The team practiced in full pads for just over two hours inside the Hawks Center and outside at the Ed and Joyanne Gass Practice Fields.
Offensive Coordinator Tim Beck addressed the media after practice, beginning with the status of junior running back Ameer Abdullah, who did not practice on Tuesday.
"He'll be fine," Beck said. "He's been playing great for us, but he's just beat up a little bit. He'll be ready to roll. Playing the way he is, as long as he's getting his reps mentally, I know physically he'll be ready."
Abdullah is having a tremendous 2013 season, accumulating 981 yards and six touchdowns on the ground for the Huskers. The junior is averaging 7.4 yards per carry, which is almost two and a half yards more than he did in his 1,137-yard effort a season ago.
An even bigger question mark for the Huskers is the status of senior quarterback Taylor Martinez. However, according to Coach Beck, quarterbacks Tommy Armstrong and Ron Kellogg are both ready to step up if needed.
"Both Tommy (Armstrong) and Ron (Kellogg) have done a good job this week," Beck said. "They've had to be here before with Taylor Martinez's injury. They know they have to get themselves ready. Both their work habits and their study of the game are really good, and we'll just have to see how it plays out."
Injuries have been a problem for Nebraska this season. In addition to seeing limited playing time from Martinez, the Huskers lost senior offensive lineman Spencer Long for the season against Purdue. On Tuesday Coach Beck commented on the impact Long's absence has had on the squad.
"It's tough losing an All-American and three-year starter," Beck said. "It's tough losing that guy, not only for him, but also for (Andrew Rodriguez). It's like losing your partner. You hate for that to happen, but sometimes it does."
Despite the shifting and redefining of players' roles due to injuries, Coach Beck still expects a high level of performance. Beck expressed that on Tuesday, noting the areas he thinks the Huskers will need to improve the most in order to get a victory against Northwestern on Saturday.
"We need to execute," Beck said. "We have to throw the ball on time better, we have to protect better and we have to be more consistent in the running game."
Nebraska will hit the practice field again on Wednesday as the team moves closer to its fourth conference game of the season. The Huskers will face the Northwestern Wildcats on Saturday at 2:30 p.m. CT. The game will be broadcast regionally on BTN/BTN2Go.com. Check back here at Huskers.com for updates.