Huskers Focused on QB Position, Jackrabbits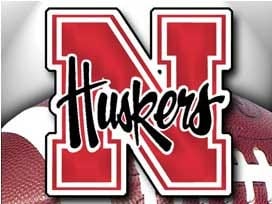 Posted By: Sports
The Nebraska football team continued its week of preparation for Saturday's nonconference game with South Dakota State Tuesday afternoon. The team practiced in full pads for just over two hours inside the Hawks Center and outside at the Ed and Joyanne Gass Practice Fields.
Head Coach Bo Pelini addressed the media after practice, beginning with how he thinks his team has handled some of the distractions of the past week.
"The last 48 hours haven't affected our team at all," Pelini said. "I thought we had a great session yesterday. We got a lot of things accomplished and had a good meeting. We talked through a lot of things, and I saw those effects today. They came out and had a great practice. They were focused, and I think their mindset is the right way right now."
Coach Pelini then addressed the issue of quarterback, specifically the health status of senior starter Taylor Martinez.
"Taylor (Martinez) did not practice today," Pelini said. "He was in a boot, and he has some turf toe that's bothering him. We're going to keep him in a boot for a couple days, at least yesterday and today, and see how it goes."
Since starting his first game as a true freshman in 2010, Martinez has started 42 of Nebraska's 44 games at quarterback, including 32 straight contests. The last game that another quarterback started under center for the Huskers was the 2010 matchup with Colorado. However, Pelini has to have a backup plan in case Martinez is sidelined, and he mentioned it on Tuesday afternoon.
"Ron (Kellogg III) and Tommy (Armstrong Jr.) split the reps today," Pelini said. "Who can execute the offense, lead it and execute the game plan will determine who would start if Taylor can't go. We don't have to change the game plan much between those two guys. We limited things a little bit, but I feel that those guys can both handle the full game and what we're trying to do."
Kellogg III, a fifth-year senior, has seen action in five career games, including the win over Southern Miss on Sept. 7. In that game, Kellogg completed four of five passes for 24 yards and rushed once for nine yards.
On Tuesday, Pelini noted the confidence he has in his veteran quarterback.
"Ron is obviously an experienced guy with a tremendous amount of confidence who can really throw it around," Pelini said. "Ron's a smart football player that we can also use in the run game some."
Nebraska's other option at quarterback is redshirt freshman Tommy Armstrong Jr., who also saw action against Southern Mississippi in week two. Armstrong gained 23 yards on four rushing attempts in his Husker debut.
Although he is known for his ability to make plays with his legs, Armstrong was praised by Coach Pelini on Tuesday for his intangibles and passing game.
"Tommy's a real dual-threat guy and a great leader, I feel," Pelini said. "He has a great command presence about him, and he can do a lot of different things. Obviously, he's a big strong guy who can run, but he's a very capable thrower and I like what he brings to the table for us."
Nebraska will hit the practice field again on Wednesday as the team moves closer to its fourth game of the season. NU will face the South Dakota State Jackrabbits on Saturday at 2:30 p.m. CT. The game will be broadcast regionally on BTN and available online at BTN2Go.com. Check back here at Huskers.com for updates.
Source: UNL Media Relations