Huskers Gain Experience at Big Ten Championships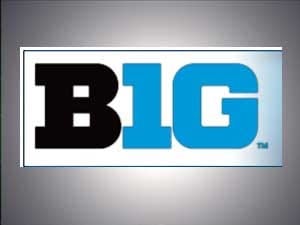 Posted by: Sports
The Nebraska cross country team competed at the Big Ten Championships Sunday morning in East Lancing, Mich. Both the men's team and the women's team finished 12th in their respective races. Even with the results, Head Coach Dave Harris was proud of the team's effort in the conference championships.
"We ran our hearts out today with an eye for achieving some personal bests," Harris said. "We really want to do better as a team but this is where the program is right now."
On the men's side, freshmen Jonah Heng and Matt Bloch led the way for the Huskers in the 8k race. Heng finished 52nd (24:57), while Bloch finished 63rd (25:15). The freshmen performances impressed Harris.
"Jonah and Matt impressed me with their times in the 8k, being freshmen they also got great experience at this type of meet." Harris said.
With Heng and Bloch's performances on the men's side, three of the top four Husker men's finishers were freshmen, something that bodes well for the future.
Sophomore Sarah Larson was the first Husker to finish the 6k course for the women, placing 75th (22:20).
"Sarah got out well and tried to hold her position and finished first for us," Harris said.
The Nebraska cross country team will be back in action Friday Nov. 9, at the NCAA Midwest Regional in Springfield, Mo. Races begin at 11 a.m. (central) Check back here at Huskers.com for updates throughout the week.