Huskers grind through first practice of Wednesday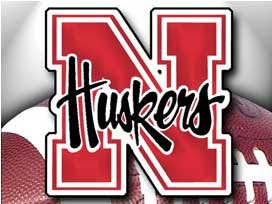 The Nebraska football team hit the practice field for their third scheduled two-a-day on Wednesday as they continue the grind through fall camp. The Huskers practiced for a little over two hours on the Ed and Joyanne Gass practice field in full pads. Today's workouts are the third of four scheduled two-a-days during fall camp. Head Coach Bo Pelini was pleased with NU's morning workout.
"We had a good go out there this morning," Pelini said. "We got a lot of good things on tape and a lot of things we need to get fixed."
One of the main topics covered in Pelini's post-practice session with the media was the health status of senior cornerback Alfonzo Dennard. Dennard sat out of today's practice with a pulled muscle in his leg, but Pelini was encouraged with Dennard's progress after suffering the injury.
"I don't know (when he'll be back)," Pelini said. "I don't have a crystal ball. Who knows? It's a pulled muscle. Everybody responds a little bit differently. He's doing a lot better than we thought he would be right now. He's doing better."
Dennard's injury has given several of the Huskers' young cornerbacks a chance to show what they can do. Pelini pointed out several players after practice including Andrew Green. The sophomore from Madision, Texas is playing at a high level, according to Pelini.
"He's playing pretty physical right now," Pelini said. "He gets his hands on people. He still has a lot to learn, but he's playing pretty good football. I think this gives us an opportunity with Alfonzo out to really evaluate these young corners and I think they are stepping up. They are getting better and they are going to keep getting better with each day. I'm pretty happy with their progress right now."
Pelini also pointed to redshirt freshman Josh Mitchell and sophomore Dijon Washington as players who have elevated their play this fall camp.
"Josh Mitchell has continued it (his good spring), Dijon Washington has gotten better," Pelini said. "He's playing pretty good football. I think we have a lot of guys on the come and I like what I see. Ciante (Evans) has had a good camp, obviously. At the safety position, I think we have to keep getting better there. We have some talent back there, but we have some youth and inexperience that we have to get worked out."
The Huskers will return to the practice field later today for their second workout. NU opens the season at Memorial Stadium on Sept. 3 against Tennessee at Chattanooga at 2:30 p.m. Check back to Huskers.com for continued coverage of the Huskers during fall camp.