Huskers hit road for 3-game set with Loyola Marymount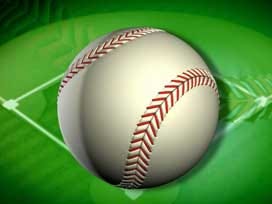 After taking three-of-four from the BYU Cougars in Peoria, Ariz., last weekend, the Nebraska baseball team (4-3, 0-0 Big Ten) hits the road for the third straight weekend for a three-game series in Los Angeles, Calif., against the Loyola Marymount Lions (5-2, 0-0 WCC).
The Lions have played six of their seven games at home this season and are 5-1 at Page Stadium. The Lions opened the season with a series sweep of San Jose State and last weekend rallied to win the final two games of their series against Saint Joseph's after dropping the series opener. The Lions lost their lone road game of the season, a 7-6 loss at San Diego State.

The Huskers and Lions have meet just twice all-time, with both meeting coming in 1988. Following a eight-day trip to Hawaii, the Huskers stopped in Los Angeles and played a pair of games against the Lions on their way back to Lincoln. The Lions took both games, 15-9 (3/29/88) and 10-7 (3/30/88).
This weekend's games are scheduled for 8:05 p.m. (CT) on both Friday and Saturday, while the finale on Sunday is set for 2:05 p.m. (CT).
Seniors Chance Sinclair (1-1) and Kyle Kubat (0-0) are scheduled to throw on the first two games of the series for the third straight week. The Huskers have not announced a starter for Sunday's finale.