Huskers Hold off Late Surge to Down Wildcats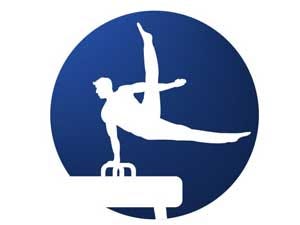 Posted by: Sports
The No. 8 Nebraska women's gymnastics team held off a late surge from the No. 14 Arizona Wildcats to capture the 195.625-195.400 win on Friday evening. The Huskers (5-1, 4-1 Big Ten) earned event titles on three events and the all-around to topple the Wildcats (9-6, 0-4 Pac-12) at the McKale Memorial Center.
"It wasn't our best day, but it was still a good day in a lot of ways," Head Coach Dan Kendig said. "We had some mistakes on events, but we never counted a major fall, which is a good thing. All things considered, we were pretty consistent through all four events. It's a learning experience, and that's what we'll take it as. We're going to go back and get ready for out next two home meets."
Three Huskers earned four total titles in Nebraska's win over the Wildcats. Brittany Skinner was one of just two athletes in the meet to score over a 9.90 on the evening, picking up a meet-best 9.90 on vault. Emily Wong took home the uneven bars title (9.825) and the all-around title (39.225), and Kassandra Nathe earned top honors on beam (9.85).
The Huskers started the evening on bars, posting a team score of 48.925. Wong led the way for the Big Red, sticking a 9.825 on the evening to take home the event title. Janelle Giblin, Jessie DeZiel and Hollie Blanske were each solid in their own right, with the trio picking up identical marks of 9.80 to finish in a three-way tie for second. Skinner chipped in a mark of 9.70.
Arizona earned a mark of 48.975 on vault in its first rotation. The Wildcats were led by Kristin Klarenbach and Amber Wobma, who earned identical scores of 9.825. With one event down, UA narrowly led NU by a score of 48.975-48.925.
NU moved to vault for its second rotation, earning a team mark of 48.950. Skinner led the way for the Huskers with her meet-best 9.90, her third score in four performances above a 9.90. Giblin, Stephens and Wong all tacked on identical scores of 9.775 for the Big Red, while Jamie Schleppenbach and DeZiel added a 9.725 apiece.
The Wildcats took to bars for their second event, finishing with a score of 48.475. Leading the way for UA was Aubree Cristello, who picked up a 9.775 on the evening. After two rotations, the Huskers regained the lead from Arizona, 97.875-97.450.
Nebraska picked up a team score of 48.975 on floor in the third rotation of the evening. Hollie Blanske and Wong paced the Huskers with identical scores of 9.825 to tie for fourth on the event. Desire' Stephens added a career-high 9.80 to aid NU, and Jamie Schleppenbach earned a 9.775 for the Big Red.
Arizona posted a mark of 48.675 on beam in their third event, with Wobma's 9.80 leadoff routine pacing UA. With only one rotation remaining on the evening, Nebraska held a 146.850-146.125 advantage over the Wildcats.
The Huskers took to beam knowing they would need a solid performance to seal their victory. NU delievered, earning a team score of 48.775 on beam in their final event. The Big Red was led by Nathe's meet-and-season-best mark of 9.85. DeZiel added a 9.825 to finish second overall, while Wong added a 9.80 to tie for third.
The Wildcats had a late surge on floor, finishing with a 49.275, but it would not be enough to overcome the Huskers. Nebraska eked out the 195.625-195.400 win to pick up their fifth victory of the season. Wong took first in all-around competition at the conclusion of the meet, finishing with a 39.225. Arizona's Cristello came in second at 39.175, and DeZiel took third in the all-around with a 39.100.
Nebraska will return home next weekend to host the 23rd annual Masters Classic at the Bob Devaney Sports Center on Friday, Feb. 22. The meet is slated for a 6 p.m. CST start and will feature competition between NU, Boise State and Iowa State. The evening will also be Nebraska's "Think Pink" meet for breast cancer awareness.