Huskers Host Husker Classic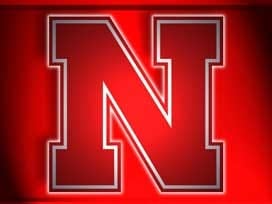 Posted By: Sports
Game 3 – vs. No. 16 Virginia Tech
Series History – NU leads, 1-0-0
When – Friday, Aug. 24 (6 p.m.)
Where – Nebraska Soccer Field
Live Video – HuskersNSide
Live Radio – KRNU.com
Live Stats – Huskers.com
Game 4 – vs. New Mexico
Series History – UNM leads, 1-0-0
When – Sunday, Aug. 26 (1 p.m.)
Where – Nebraska Soccer Field
Live Video – BTN.com
Live Radio – None
Live Stats – Huskers.com
Huskers Host Husker Classic
The Nebraska soccer team returns to the Nebraska Soccer Field this weekend to host the Husker Classic on Friday, Aug. 24 and Sunday, Aug. 26. No. 16 Virginia Tech will be in Lincoln for the two-day event, as well as New Mexico and Iowa State.
The Huskers open play on Friday at 6 p.m. against the Hokies, a team the Huskers beat, 4-3, in double overtime last season in Blacksburg. New Mexico and Iowa State open the tournament at 3:30 p.m. on Friday.
Following a game between Virginia Tech and Iowa State on Sunday at 10:30 a.m., the Huskers will look to even the all-time series with New Mexico when the two teams meet at 1 p.m. The Lobos won the only other meeting between the two programs at home during the 2010 season by a score of 3-0.
Friday's game will be shown live on Nebraska's own HuskersNSide, but a premium subscription is needed, and the game will be broadcast live on KRNU.com. Sunday's game will be shown live on the Big Ten Digital Network at BTN.com, with a subscription also required.
Free live stats of all four games will be available at Huskers.com.
Due to construction at Memorial Stadium and Ed Weir Stadium, fans will need to sit in the south grandstands, there will be no seating on the track. Controlled walking paths from field level to the grandstands will be provided.
Missing a Cog
Head Coach John Walker has been without one his key players so far this season, as junior Ari Romero is playing for the Mexican National Team at the FIFA U-20 World Cup in Japan. The return of the Surprise, Ariz., native all depends on how long the Mexicans stay at the tournament. Entering the 2012 season, Romero had started every game of her Husker career, including 21 games as a true freshman in 2010 and 18 games a year ago.
Romero and her teammates opened with a 4-1 loss to Japan, but then responded with a 2-0 win over Switzerland. Mexico completes group play on Sunday, Aug. 26, in Kobe at Kobe Univer Stadium with a 5:20 a.m. (CT) game against New Zealand.
If Mexico advances past the group stage, the quarter-final stage starts on Thursday, Aug. 30, with the semi-final stage on Tuesday, Sept. 4 and the finals are scheduled for Saturday, Sept. 9.
Mexico earned a trip to the tournament by placing third at CONCACAF qualifying this past March, as a 5-0 win over host nation Panama secured the bid. Mexico has taken part in four of the last five FIFA U-20 Women's World Cup tournaments, but have never advanced past the quarter-final stage.
Mexico failed to survive the group phase in 2002 (Canada), 2006 (Russia) and 2008 (Chile), before winning its group at the 2010 World Cup in Germany, but lost in the quarter-final stage to Korea Republic.
New Faces
Of the nine true freshmen on the 2012 squad, six have seen action this season, including four who have started.
Katie Kraeutner, Jaylyn Odermann and Caroline Flynn have each started the Huskers' first two games of the season, while Alex Massey also started NU's season opener at Oklahoma. Emily Taylor and Chesli Rohloff have each seen time off the bench for Head Coach John Walker this season.
More Shots, No Wins
Through two games this season the Huskers have outshot their opponents in each game, but haven't been able to pick up a win.
Last season, NU was .500 (5-5-1) when they outshot the opposition and 2-5-0 when its opponent got off more shots.
Climbing the List
Senior Jordan Jackson entered the 2012 season with 87 career shots on goal, which ranks 10th all-time in the NU record book.
With 13 shots on goal this year, Jackson would become the eighth play in school history to produce 100 shots on goal during their career and she would move to eighth on the all-time list.
Christine Latham holds the school record with 193 shots on goal during her career from 1999-2002.
Olympic Glory
Former Huskers Brittany Timko and Karina LeBlanc each earned a bronze medal on Thursday, Aug. 9 at the 2012 Summer Olympics, as Canada defeated France, 1-0, in the women's soccer bronze-medal game at City of Coventry Stadium.
The win was Canada's first in a traditional team sport since the men's basketball team won silver at the 1936 Olympic Games in Berlin.