Huskers host Northwood in Exhibition Tuesday Night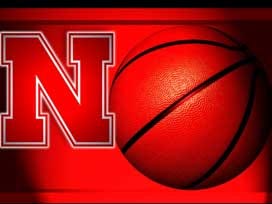 Posted By: Sports
Sports@klkntv.com
Courtesy: NU Media Relations
The Nebraska basketball team gets its final dress rehearsal for the 2017-18 season Tuesday evening, as the Huskers host Northwood (Mich.) at Pinnacle Bank Arena. Tipoff is set for 7:05 p.m., and tickets are available beginning at $7 by visiting Huskers.com/Tickets or calling 800-8-BIGRED.
Fans can follow all of the action across the state of Nebraska on the IMG Husker Sports Network with Kent Pavelka and Matt Davison on the call. The game will also be available on Huskers.com, on the Huskers app, on TuneIn Radio and on the TuneIn Radio app.
Tuesday's exhibition game will be streamed online on BTN Plus with Zach Penrice and Chase Thompson on the call. The game is available on BTN2Go and online and on Flohoops.com. A subscription is required for both BTN Plus and Flohoops.
The Huskers come into Tuesday's exhibition game after traveling to Mississippi State on Oct. 22 and hosting Iowa State in a closed scrimmage on Oct. 29. The Huskers knocked off MSU, 76-72, in a contest which raised money for hurricane victims before knocking off the Cyclones, 92-84, in a closed scrimmage.
Junior guard James Palmer Jr. has been a strong performer in both games, including 17 points on 5-of-6 shooting at Mississippi State to place three Huskers in double figures.
Palmer has been one of two newcomers who has cracked the Huskers' starting lineup early on. Georgetown transfer Isaac Copeland has been in the starting lineup in both contests for the Huskers. NU has used the same lineup in both games, a three-guard offense featuring Glynn Watson Jr., Evan Taylor and
Palmer along with Isaac Copeland and Jordy Tshimanga. Watson is NU's top returning scorer at 13.0 ppg, and had 11 points and five assists against the Bulldogs, while Tshimanga and Taylor had 11 and nine points, respectively.
Tuesday's exhibition game is a homecoming for Northwood Head Coach Jeff Rekeweg, who played two seasons at Nebraska and served as a captain of the 1987-88 squad. Northwood will be playing its third exhibition game, topping Alma, 92-63 on Oct. 30, before losing to Central Michigan, 81-71, on Sunday afternoon.
The Huskers open the 2017-18 season on Saturday, Nov. 11, when NU plays host to Eastern Illinois. That is also Toys for Tots Night, as Marines and the UNL ROTC will be collecting toys and cash donations at both main entrances. Tickets for the opener are available on Huskers.com/Tickets or calling 800-8-BIGRED.
OPENING NUMBERS
165 – Career blocks by Duby Okeke during his three seasons at Winthrop.
14 – Consecutive wins by Nebraska in exhibition games dating back to 2007.
NUMBERS TO KNOW
8 – Rebounds by Isaiah Roby in the exhibition game at Mississippi State, a total which would have tied his season best in 2016-17.
8 – Number of 3-pointers NU hit in the exhibition opener. The Huskers were 7-3 last year when connecting on at least seven 3-pointers and just 5-16 when held to six 3-pointers or less.
10 – Number of teams either ranked or receiving votes in the AP or Coaches preseason poll in 2017-18. The Huskers could face additional teams as West Virginia (10/11) and Missouri (RV) are both in the AdvoCare Invitational.
16 – Number of assists for NU in the exhibition win at Mississippi State. Last year, NU went 4-0 when dishing out at least 15 assists.
24 – Nebraska got 24 bench points in the win against Mississippi State, including eight from Jack McVeigh. Last year, NU's bench scored 20+ points in 13 games, including a season-high 39 in the win over No. 20 Purdue.
HUSKERS EXHIBITION HISTORY
Nebraska is 56-6 all-time in exhibition games dating back to the 1966-67 season and has won its last 14 exhibition games since a 54-50 loss to SIU-Edwardsville in 2006. This will be the first time NU has played a team from Michigan in exhibition action.
*-The Huskers are 6-0 in exhibition games under Tim Miles following the 76-72 win over Mississippi State on Oct. 22.
*-Under Miles, Nebraska has outscored its six exhibition opponents by nearly 32 points per game (85.2-53.3).
*-Nebraska is 6-1 against out-of-state schools in exhibition play, including the win at Mississippi State on Oct. 22. NU has out-scored those foes by an aveage of 21.2 points per game.
*-The 2017-18 campaign will mark the first time Nebraska will play multiple exhibition games since 2010-11.
EXHIBITION OPENER RECAP
James Palmer Jr. had a game-high 17 points, as Nebraska built a 23-point lead and held on down the stretch in posting a 76-72 win at Mississippi State on Oct. 22.
Palmer hit 5-of-6 shots from the floor, including a pair of 3-pointers, in his Husker debut as Nebraska won its 14th straight exhibition game. Glynn Watson Jr. and Jordy Tshimanga had 11 points each in a balanced attack that saw 10 of 11 players score.
The Bulldogs, who returned four starters from last year's team, whittled the deficit to 73-70 on a pair of Nick Weatherspoon free throws with 15.4 seconds left. Nebraska got the ball to Watson, who split a pair of free throws to push the lead back to four. Nebraska then got a stop on MSU's Lamar Peters, and Jack McVeigh sank a pair of free throws with five seconds left to give NU a hard-fought win.
In all, NU held Mississippi State to 44 percent shooting, including just 1-of-13 from 3-point range, while the Huskers shot 45 percent from the floor and had 16 assists.
SCOUTING NORTHWOOD
Former Husker Jeff Rekeweg is in his ninth season as the head coach at Northwood University. He guided the Timberwolves to the GLIAC Tournament in four of the past five seasons and has eight all-conference performers. Before taking over at Northwood, he coached at Saint Francis in Fort Wayne, Ind., where he guided the program to a national title in 2010 and was named NAIA National Coach of the Year. He holds every coaching record at St. Francis, including career victories (265) and wins in a season (31).
*-The Timberwolves battled injuries last year and return three starters from a team that went 5-25 last season.
*-Senior guard Nick Spitzley led Northwood in scoring at 12.0 ppg as a sophomore. The 6-foot-1 guard finished the year with five straight games in double figures, including 28.5 ppg in his final two games. He had a season-high 31 points against Lake Superior State. Spitzley also led NU with 74 3-pointers, hitting 38 percent from beyond the arc.
*-Junior forward Zach Allread averaged 8.4 ppg and 4.5 rebounds per game, while guard Brad Schaub chipped in 8.0 points, 5.1 rebounds and a team-high 3.0 assists per game.
Transfers Bring Winning Pedigrees
One common trait among Nebraska's four Division I transfers is postseason experience. Isaac Copeland, Anton Gill, James Palmer Jr., and Duby Okeke have all been parts of NCAA Tournament teams at their respective schools. Gill played on Louisville's Elite Eight team in 2015, while Palmer helped Miami to an NCAA Sweet 16 berth in 2016.
NCAA Experience
Player Previous School Postseason Experience
Isaac Copeland Georgetown NCAA (2015)
Anton Gill Louisville NCAA (2014, 2015)
James Palmer Jr. Miami NCAA (2016); NIT (2015)
Duby Okeke Winthrop NCAA (2017)
International Duo Enjoys Busy Summer
Junior Jack McVeigh (Australia) and freshman Thorir Thorbjarnarson (Iceland) spent part of the summer representing their national teams.
McVeigh helped Australia to a 6-2 record and a ninth-place finish at the World University Games in Taipei City, Taiwan. He played in all eight games, averaging 9.4 points per game on 59 percent shooting, including 42 percent from 3-point range, along with 2.9 rebounds and 2.0 assists per game. McVeigh finished fourth on the team in both scoring and assists and tied for third in steals while posting a 5.3-to-1 assist-to-turnover ratio. His Australia team was the only team to defeat gold medalist Lithuania.
Thorbjarnarson made his national team debut in 2017, representing his nation in the Small States of Europe event, as he helped Iceland to a third-place finish. He also played for the U-20 national team at the FIBA European Championships in Greece, averaging 7.1 points, 4.7 rebounds, 2.3 assists and 1.7 steals per game.
Gill and Copeland: Like Fathers, Like Sons
Nebraska senior guard Anton Gill and junior forward Isaac Copeland will be together on the court for the first time in college this winter, but it won't be the first time the pair had played together. Both Gill and Copeland played on the Garner Road AAU program and were teammates at Ravenscroft High School, leading the school to a 31-4 record and the 2012 North Carolina 3A State Championship.
Anton's father, Anton Sr., and Isaac's father, Ike, played together at East Carolina for two seasons (1992-93) and the duo helped East Carolina to a 1993 Colonial Athletic Association tournament title, winning the tournament title as the No. 7 seed.
Miles Lets the Kids Play
Tim Miles has not been afraid to rely on youth during his tenure at Nebraska. If history is any indication, freshmen Thomas Allen, Nana Akenten and Thorir Thorbjarnarson will have chances to earn significant playing time early in their careers.
*-In the last two seasons, NU has started at least one freshman in 31 of 36 Big Ten games (86 percent). Last year, Jordy Tshimanga made nine starts in conference play, while Isaiah Roby started four Big Ten tilts.
*-Over the past five seasons, Nebraska has started at least one freshman in 64 percent of its games.
*-First-year players at NU have flourished under Miles, as newcomers have accounted for at least 50 percent of NU's scoring in two of the past four seasons.
Huskers Are a Big Draw At Pinnacle Bank Arena
Nebraska basketball has become one of the toughest tickets in the Big Ten since the program moved into Pinnacle Bank Arena, a $179 million dollar facility in downtown Lincoln, prior to the 2013-14 season.
*-Nebraska finished 11th nationally in attendance in 2016-17, averaging 15,427 fans per game. It marked the fourth straight year that NU has finished in the top 15 nationally in basketball attendance.
*-Nebraska is one of only nine programs in the country to average 15,000 fans per game in each of the past four seasons, a list which also includes Kentucky, Syracuse, Louisville, North Carolina, Wisconsin, Indiana, Kansas and Creighton.
*-In 2014-15, the Huskers broke their own single-season record for average attendance for the second straight year, averaging 15,569 fans per game. Nebraska finished the 2014-15 season ranked 10th nationally in attendance, the highest Nebraska has finished in national attendance since the NCAA began its rankings in 1977-78.
*-Nebraska has enjoyed success in Pinnacle Bank Arena, posting a 43-23 (.652) record in the building.
*-The Big Ten led the nation in attendance for the 41st consecutive year in 2016-17 with an average of 12,235 fans per game. Eight Big Ten teams ranked in the top 25 in attendance in 2016-17.
Watson Returns to Anchor Husker Backcourt
Glynn Watson Jr. gives Miles one of the top returning guards in the Big Ten in 2017-18. The 6-foot junior averaged 13.0 points, 2.6 assists and 1.6 steals per game. He is ninth among all Big Ten returnees in scoring and third in steals. Watson's 13.0 points per game is the second-highest returning average by a Husker guard in the last decade, trailing only All-Big Ten performer Terran Petteway's 18.1 ppg entering the 2014-15 season.
Watson's sophomore year numbers compare favorably to his older brother Demetri McCamey's when he played at the University of Illinois. Husker coaches are looking for a similar jump from Watson this season, as McCamey earned first-team All-Big Ten honors as a junior for the Fighting Illini in 2010.
Sophomore Year Comparison
Player Yr. PPG RPG APG A/TO SPG
Watson, So. 2016-17 13.0 3.0 2.6 1.7 1.6
McCamey, So. 2008-09 11.1 2.6 4.6 1.9 0.9
Noting the 2017-18 Schedule
The Huskers will embark on another challenging schedule beginning with Saturday's season opener against Eastern Illinois. The 31-game regular-season schedule includes 13 teams which played in either the NCAA Tournament or the NIT last season.
*-The Huskers will face a minimum of four first-time opponents during the 2017-18 season (St. John's, UCF, Boston College and Stetson). In addition, Nebraska could meet Marist in the second round of the AdvoCare Invitational.
*-Nebraska's game against Kansas on Dec. 16 is the first Big 12 foe to visit Lincoln since the Huskers joined the Big Ten in 2011-12 and the first to play at Pinnacle Bank Arena. NU could also face a former Big 8/12 rival at the AdvoCare Invitational, as Missouri is part of the eight-team field.
*-The Huskers will be tested in 2017-18, as at least five opponents are ranked in the AP or Coaches preseason top-25. NU faces No. 4/3 Kansas in non-conference action and could face No. 11/10 West Virginia at the AdvoCare Invitational. Four Big Ten teams are ranked, including No. 2 Michigan State, No. 15 Minnesota, No. 19/20 Northwestern and No. 20/21 Purdue. Three other Big Ten teams are receiving votes (Wisconsin, Maryland, Michigan), while non-conference foes UCF and Creighton are receiving votes. In addition, NU could face Missouri, which is receiving votes, in the AdvoCare Invitational.
*-In 2017-18, the Huskers' five "double-play" opponents are Illinois, Minnesota, Penn State, Rutgers and Wisconsin. NU's "single-play" home opponents are Indiana, Iowa, Maryland and Michigan, while Michigan State, Northwestern, Ohio State and Purdue are the Huskers' "single-play" road games in Big Ten play.
*-The Big Ten Tournament heads to Madison Square Garden for the first time in 2017-18. It is the first time the Big Ten has played its marquee event at Madison Square Garden.
Up Next: Huskers open Season on Saturday
The Huskers tip off the 2017-18 season on Saturday, Nov. 11, when the Huskers welcome Eastern Illinois to Pinnacle Bank Arena. Tipoff is set for 7:30 p.m. and the game will be carried on the Husker Sports Network and on BTN and BTN2Go. Tickets are available by visiting Huskers.com/Tickets or calling 800-8-BIGRED.