Huskers Impress Friday at Mt. SAC Relays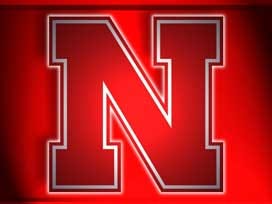 The Nebraska track and field team continued competition at the Mt. SAC Relays in Walnut, Calif., on Friday. The Huskers were led by Trevor Vidlak, who earned the men's open 5,000 meter title.
Vidlak finished first in the men's open 5,000 meters, notching a time of 14:07.90. His time is the fifth-best time in Huskers history. Ashley Miller finished fourth in the women's elite 1,500 meters. She posted a time of 4:14.53, setting a personal best time. Her mark ranks third all-time in the Husker record books and puts her at fifth in the NCAA.
In the women's 800 meters, Blaire Dinsdale recorded a season-best time of 2:09.20, while Brooke Dinsdale also posted a season-best mark of 2:09.75.
Morgan Wilken finished with a discus throw of 175-01 (53.38).